There's a reason why John Cena is one of the most celebrated WWE Superstars in the history of the company. He is the greatest franchise player of the brand who ran the show for over 15 years before transitioning into a movie star. But before moving to Hollywood, he set up a legacy that is unmatchable to none. Additionally, he touched the lives of many, knowingly or unknowingly.
According to WNEP, a fan named Jaxson Dempsey used a technique he saw in a demonstration by John Cena on an episode of Nickelodeon's The Substitute in order to help his sister from choking. While speaking to Amanda Eustice, Dempsey remembered the incident from last week. His sister started choking with a chicken nugget stuck in her throat.
John Cena Legit Choked Out Some WWE Stars With STF Finisher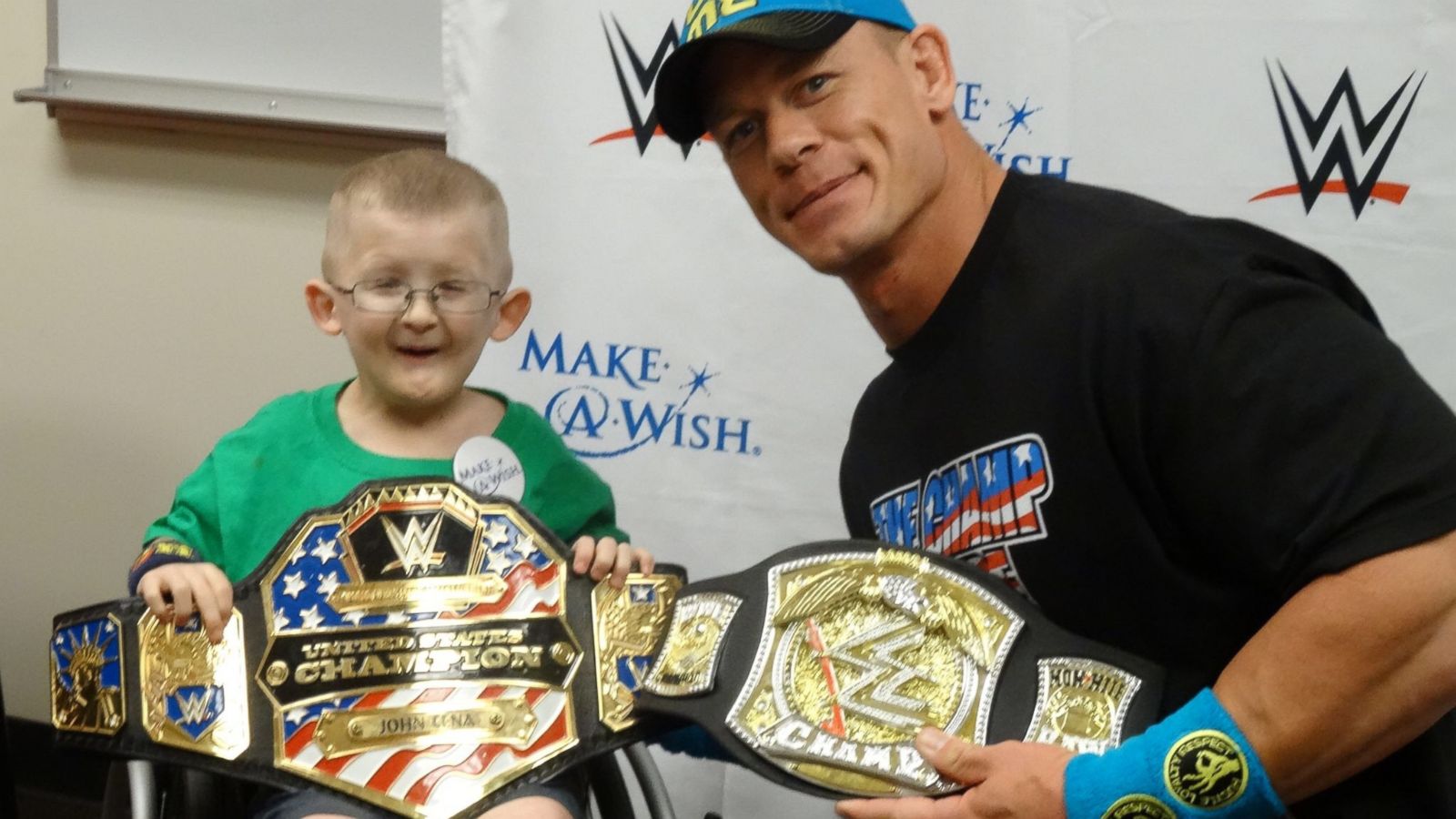 He quickly recalled what the sixteen-time world champion once advised what to do in such conditions and got success,
"We were driving to my haircut, and I noticed she was starting to choke from a chicken nugget from McDonald's," he said. "I told my dad to pull over. Then I was starting to pat her back, and it got out."
Jaxson added that he learned how to perform CPR from watching John Cena's TV show.
"It's called The Substitute on Nickelodeon, and in the very first episode, John Cena was on it, and in the last part, he showed how to save someone when they're choking," added Jaxson.
Matt Dempsey, Jaxson's father also noted saying how he was thankful for his son's quick and practical intelligence.
"If I was by myself and Jaxson wasn't with me, and I stopped and gave her a chicken nugget, I couldn't hear her because she was choking. She wasn't coughing; she wasn't panicking. She just had no air going through; she wasn't breathing," Dempsey said. " Thank God Jaxson was there because, without him, I don't know if Lelia would be here."
WWE Legend John Cena's Hollywood Venture F9 Delayed Again
John Cena is a mainstream power for WWE
This is just an instance that shows how popular John Cena is among the mass audience. Beyond the world of pro-wrestling, he has his own reach and WWE misses using his mainstream popularity on TV, these days. The Cenation Leader, a 16-time World Champion, has been helmed by media for his work with Make-A-Wish where he holds the record for the most wishes granted by a single individual, at over 650 wishes.
Career-wise, John Cena is nowhere near around the WWE as he is busy shooting the Peacemaker series in Vancouver, Canada. The traveling restrictions won't allow him to be back in the United States and hence, he'd miss Wrestlemania, for the first time since 2004.