Kevin Owens did everything in his power to outlast his opponent on SmackDown but it was nothing to a superhuman power like him. It was none other than Bray Wyatt's Fiend standing against him who picked up yet another easy win in his first-ever match on the blue brand's Friday Night edition. There are speculations on whether some consequences were left or not.
There's a saying in the WWE that encountering The Fiend will change someone. The same theory applies to Kevin Owens, too as fans are really concerned about his status. Following his loss on SmackDown, The Prizefighter logged onto Twitter and he addressed the same query. He did leave a very interesting answer.
WWE Draft 2020: Former Universal Champion To Move To Raw
Kevin Owens Confirms Before WWE Raw If The Fiend Changed Him
"Well, the truth is I don't know how or if He changed me but I do know that this morning, my daughter decided to change me into a tiger and she did a pretty great job of it!"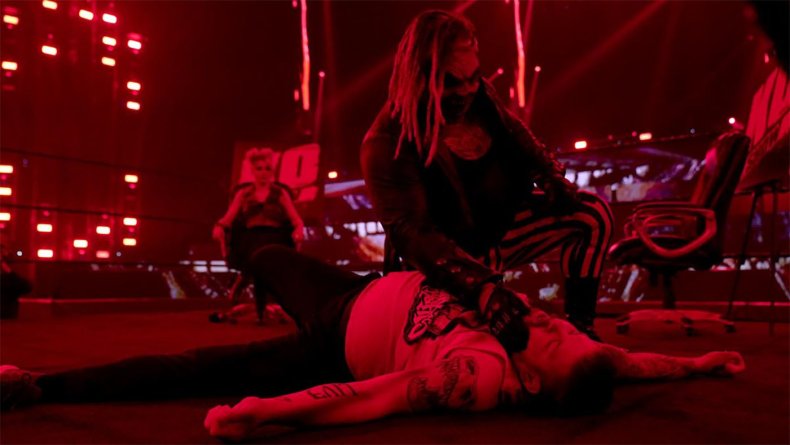 It seems that Kevin Owens is hopefully doing okay while spending some quality time with his babies at home. The Fiend may be scary and infectious but not bad enough to transform it, yet. As of now, the former Universal Champion is also set for a No-DQ affair on Raw against Aleister Black. He is yet to be picked by either the red or blue brand during the Draft.
Tessa Blanchard Gives Updates On Career; Coming To WWE?
Kevin Owens was also the superstar who dared to have a conversation with Vince McMahon about talents not wearing masks back at the beginning of the coronavirus pandemic. This meeting was the sole reason behind WWE starting the edict of wearing masks, backstage at the Performance Center. He is not someone who's afraid to speak his mind.
Now, while discussing the current pandemic situation with Bleacher Report, Kevin Owens said that he is now comfortable with beginning touring schedule with WWE, once again. In fact, he's pretty sure that WWE will follow the precautions as much as they can.
"I think I would be comfortable [touring in front of fans again] because I've been very vocal and very honest with WWE management as far as the virus goes and the measures we're taking to try and keep it safe and stuff like that. When I wasn't comfortable with the way things were, I voiced my concerns and they took it seriously and immediately tried to remedy the situation to make sure everyone felt comfortable, including myself. I feel good about how they try to handle everything."
Kevin Owens and Vince McMahon have always shared a good relationship. He wasn't happy about things around him in the recent past but hopefully, the Draft will change things for him.