WWE Draft 2020 is in the middle position where the first night is over and they're currently figuring out the surprises for the second night. They have a lot of decisions to make for the night that goes down on tonight's edition of Monday Night Raw. We can assume that there will be more moves they could alter the rosters, for good.
It's being noted that Lars Sullivan returned to WWE television on SmackDown but he's not officially yet on the blue brand. His fate could be determined during the second night of WWE Draft 2020. he could be kept on Smackdown which will force Strowman to join Raw.
Ronda Rousey Indeed Training To Make WWE In-Ring Return
WWE Draft 2020: Former Universal Champion To Move To Raw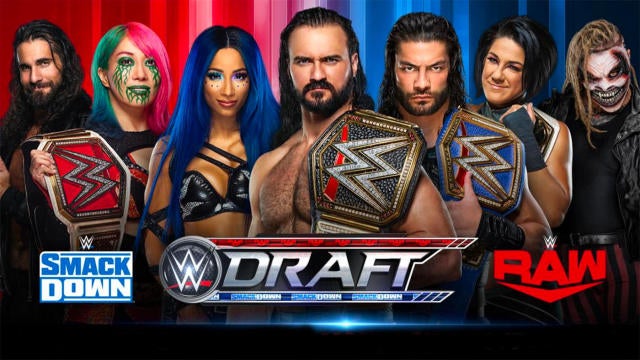 During Wrestling Observer Radio, Dave Meltzer discussed WWE's current mindset. Following WWE Draft 2020, they want to keep Braun Strowman and Lars Sullivan separate. The principle is likely to go this way whereas each Raw and SmackDown brand can have its own monster character. The edict was the same before last year's Draft, too but Lars had to go out of action due to an injury.
WWE Draft 2020 Night II: Full Pool Of Superstars Announced
"I would guess [Lars is staying on] SmackDown and the reason I say that is because I figured they would keep Braun Strowman and Lars on separate sides. That's not necessarily true but that's kind of how I would do it."
"But Braun is gonna go to Raw is what I'm thinking. Put it this way, Braun was going to Raw in the original thing for this. Obviously, it can change, but he was. That's why I figured with Roman Reigns, that's the way to kind of like – you know, you do the job on the way out and Braun's leaving and they're trying to get a rating for next week and then the week after is going to be the week on FS1 so that will be an interesting week as well," informed the source. (Quotes courtesy Wrestling News)
WWE Draft 2020 can shake things up, big-time throughout the week as the supplementary Draft process will continue even after Raw. Braun Strowman is also getting his Universal Title rematch when he steps up to the Tribal Chief on Friday Night SmackDown.
The Observer also noted about WWE Draft 2020 saying the Intercontinental Champion Sami Zayn is expected to be picked by SmackDown. The United States Champion Bobby Lashley was retained by RAW and WWE isn't looking forward to keeping both the mid-card champions on the same brand.
WWE likes to keep all the couples together on the same brand but The Observer reports that the current plan is that they'll be splitting up Jimmy Uso and Naomi. WWE wants to keep Jimmy and Jey together to keep The Usos intact as a tag team. Jimmy won't be in the Draft pool, but upon return in early 2021, he's expected to join the SmackDown brand. On a related note, AJ Styles moved to RAW from SmackDown as a potential opponent for WWE Champion Drew McIntyre in the future.