Lacey Evans announced that she is pregnant with her second baby to shock the WWE Universe as she was in the middle of a romantic angle with Hall of Famer Ric Flair. This sudden pregnancy caused WWE to come up with bigger changes in their storyline related to the Raw Women's Title. Even a title switch was scrapped in the process.
Before coming to that, we want to focus on what Lacey Evans had to offer regarding her second child coming to this world. While speaking to The Bella Twins' podcast, she revealed some of the recent interesting events from her personal life in recent times.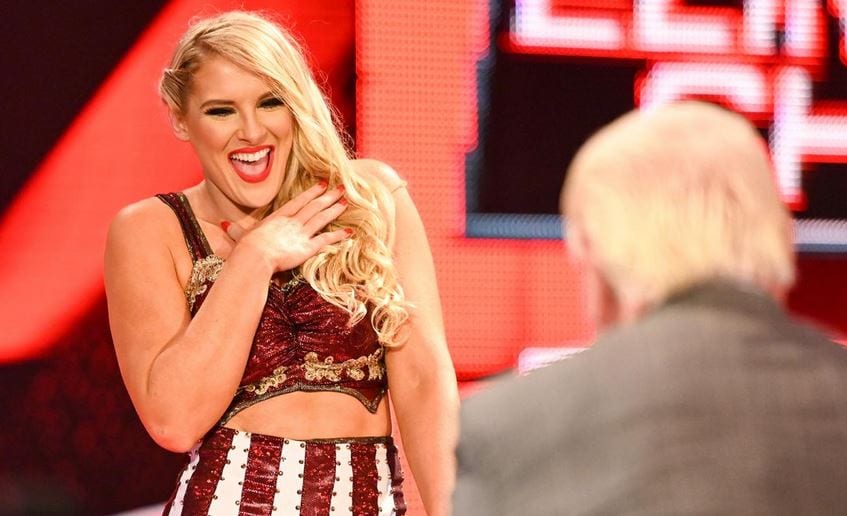 It seems that The Lady of the WWE was trying to have another baby prior to starting her recent romantic storyline with Ric Flair. Then she was just about to have her big match with Asuka over the Women's Title when she tested positive with baby number 2,
"Obviously they were so supportive of even the thought of extending my family and having another baby. For a couple months, we tried. I'm taking pregnancy tests and my daughter is crying because it's negative, negative, negative, negative, negative. She's finally on her knees praying to God because she thinks He's the one who will decide when it's time," Lacey Evans continued.
Lacey Evans: Update On How WWE To Handle Raw Superstar's Pregnancy
"Then all of a sudden, Vince has this idea with the whole storyline. I was like, alright. Everything has been negative. I'll get back in the game. Sure enough, Sunday, at 8:15, I said I'll just continue to take pregnancy tests for obvious reasons. Sunday at 8:15, it was positive and it was one week to the day of Elimination Chamber." (Quotes courtesy Wrestling News)
Lacey Evans will make a return to the ring after delivering her second baby. But it's not going to happen, perhaps until next year which is going to be a long course. But this timing of pregnancy was very unfortunate especially considering that she was about to win a title in the WWE.
Lacey Evans Seduced And Kissed Ric Flair On WWE Raw Legends Night
Lacey Evans was set to become the new Women's Champion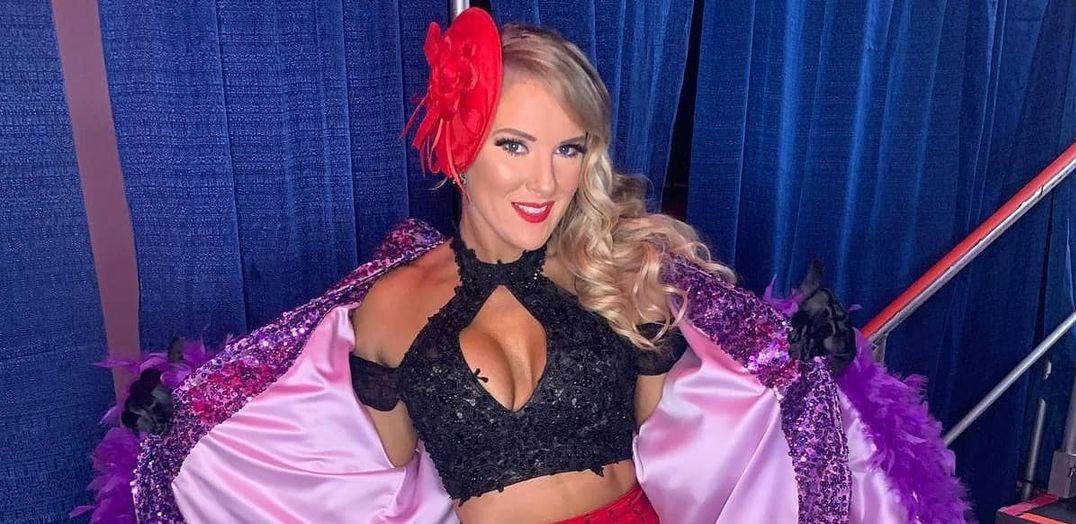 According to Fightful Select, WWE wanted to make the former military servicewoman win the RAW Women's Title from Asuka at Elimination Chamber. The match never happened and this plan was pulled after her pregnancy announcement. Lacey Evans was also expected to continue her feud with Charlotte Flair, at least until WrestleMania 37 but that storyline was also nixed.
As you can see, this pregnancy certainly changed a lot of plans on the Road to WrestleMania 37. Asuka is still the reigning RAW Women's Champion who's also out of action after Baszler uprooted her tooth through a stiff kick.