One of the most interesting WWE storylines in 2019 was Rusev/Lana/Bobby Lashley's love triangle. Previously, in WWE history, there have been many storylines like this one but the latest one was unique as it consists of a real-life couple like Rusev and Lana. It's a rare thing to witness someone having a real-life connection was getting involved with a third person.
In a shocking incident, Lana returned on the September 30th episode of Monday Night Raw with Bobby Lashley when her husband Rusev was competing in a match with Seth Rollins. She started making out with Lashley on the ramp that appeared to be one of the most despicable acts in the history of WWE.
Instagram Bans Lana's Cozy Picture With Rusev; WWE Star Responds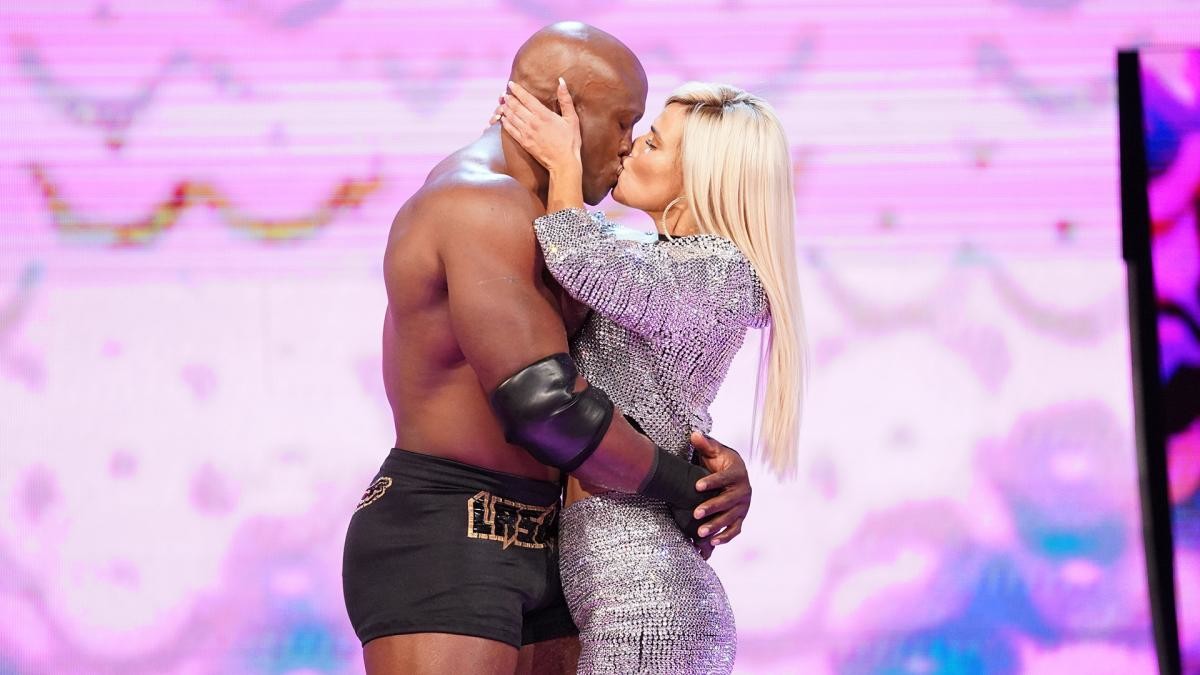 Lana-Lashley-Rusev WWE Romantic Angle Was Good For TV
WWE Universe literally erupted with the heel character portrayed by The Ravishing Russian on TV who was constantly seen making out with The Dominator on TV. Because of that, Rusev disclosed that Lana had to deal with name-calling. Fans also questioned him about her and Lashley's on-screen relationship. The Bulgarian Brute talked more about the story on The Ryback Show.
"You know, my wife has so many bad name-calling because of the whole Bobby story. And this is a storyline, first and foremost, like, this is not real," stated Rusev. "Second of all, they were like, 'Well, how do you take it? She's kissing him.' Like, why don't you ask her? I'm not the one kissing. Why don't you ask him? He's got a wife and kids!"
WWE Veteran Natalya Has Immense Praise For Future Tag Partner Lana
People often took shots on the ongoing storyline as it appeared to be quite an adult content. The wedding took place between Lashley and Lana that was interrupted by Rusev and Liv Morgan was a topped in ratings in the WWE. The segment ended up being the highest-rated of all of 2019, which also increased Rusev's popularity.
The former WWE Superstar pointed out how people still complained about the angle despite the success.
"I think people bury that story but it was the highest-rated story of the whole year. The highest-rated segment of the whole year! We killed every single appearance; live events were out of their minds. I was doing the run-ins, people were losing their s–t," exclaimed Rusev.
"That why I never understand when people were burying it. I understand you don't like it, but it's the highest-rated thing! In the live events people can care less with what's going on. Bobby comes, he does his promo, I run in and the people lose their s–t! Like, I thought this was wrestling!"
Rusev ended the conversation saying that despite getting fired by the WWE, he's in good terms with some of the superstars of the roster. Getting relieved doesn't mean that he's not in touch with them especially when Lana is still a WWE Superstar.
Get the latest news and updates from Indian Premier League, ICC World Cup 2019, Match Prediction & Fantasy cricket. Follow SportzWiki for all cricket news, WWE News & Sports News.