It was not a long time ago that the legendary Hulk Hogan claimed to compete in one last match in the WWE. WrestleMania will emanate from his home state of Florida, next year which is why he is gunning for a spot on the card.
He even wanted Vince McMahon to be his opponent in this particular match claiming that he is medically fit to compete in a match.
How Brock Lesnar helped Hulk Hogan in Iceland?
However, there must be a reason why the WWE creative team has not listened up to his thoughts just keeping his health in mind. That appears to be true as The Immortal One is now gearing up for another surgery despite any physical contact inside the ring in recent occasions. Past battle scars might still be bothering him as he openly admitted of undergoing the knives, yet again.
How Sable cheated on her husband for Brock Lesnar?
During an interview with Sports Illustrated, Hulk Hogan revealed he will be having back surgery. It is scheduled to take place, next week. The Hulkster also took some time to address the fans who stood by his side through his tough times where controversies affected his life, (courtesy ringsidenews.com)
"I'm going in for another back surgery next Tuesday. They're going to fuse six levels together, so we'll see how I feel after that."
"People have stuck by me, even when I made mistakes. Their love and loyalty have blown me away. The memory of wrestling still connects me to people. Hopefully, it's a memory that will live forever."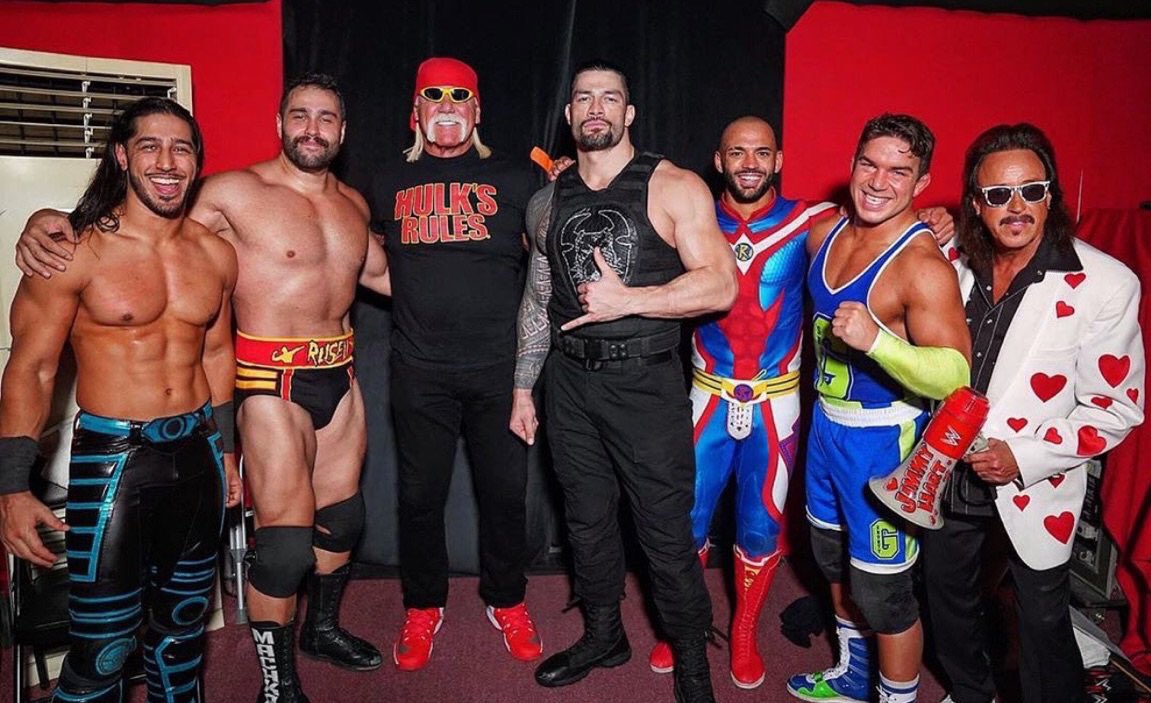 Hulk Hogan made some consecutive appearances on WWE TV in recent times in order to make a special visit to Saudi Arabia on the occasion of WWE Crown Jewel. He appeared to be just fine during all of those TV show-ups.
But, close outside footages caught him walking with the assistance of a crutch. So there's a definite problem that's been bothering him. We hope the needed surgery fixes whatever issues he's been dealing with and get him back to a state where he can expect of wrestling in one last match.
Get the latest news and updates from Indian Premier League, ICC World Cup 2019, Match Prediction & Fantasy cricket. Follow SportzWiki for all cricket news, WWE News & Sports News.
Related posts
Rohit Sharma Slams Media For Too Much Criticising Rishabh Pant
The 22-year-old wicketkeeper-batsman Rishabh Pant has consistently faced huge criticism for his weak performances in international cricket. Rohit Sharma, the limited-overs vice-captain, has slammed the media for too much criticising the youngster. Rishabh Pant made his international cricket debut in February 2017 through the T20I…
We Should Organise IPL When Everything is Fine: Harbhajan Singh
The veteran Indian off-spinner Harbhajan Singh feels ok to play the IPL 2020 in empty stadiums in the wake of novel COVID-19 or coronavirus outbreak, but he first wants to see everything is okay before the tournament. Like the many other nations, India is also…