WWE always offers a variety of products on their programming including romantic angles. Just hosting a set of matches isn't enough to attract the fanbase. Rather, more options are needed to be presented to the fans. Filling up every minute of television time with the same kind of content doesn't help as things become monotonous. Plus, this also won't help things to increase TV ratings which are lowering down for years.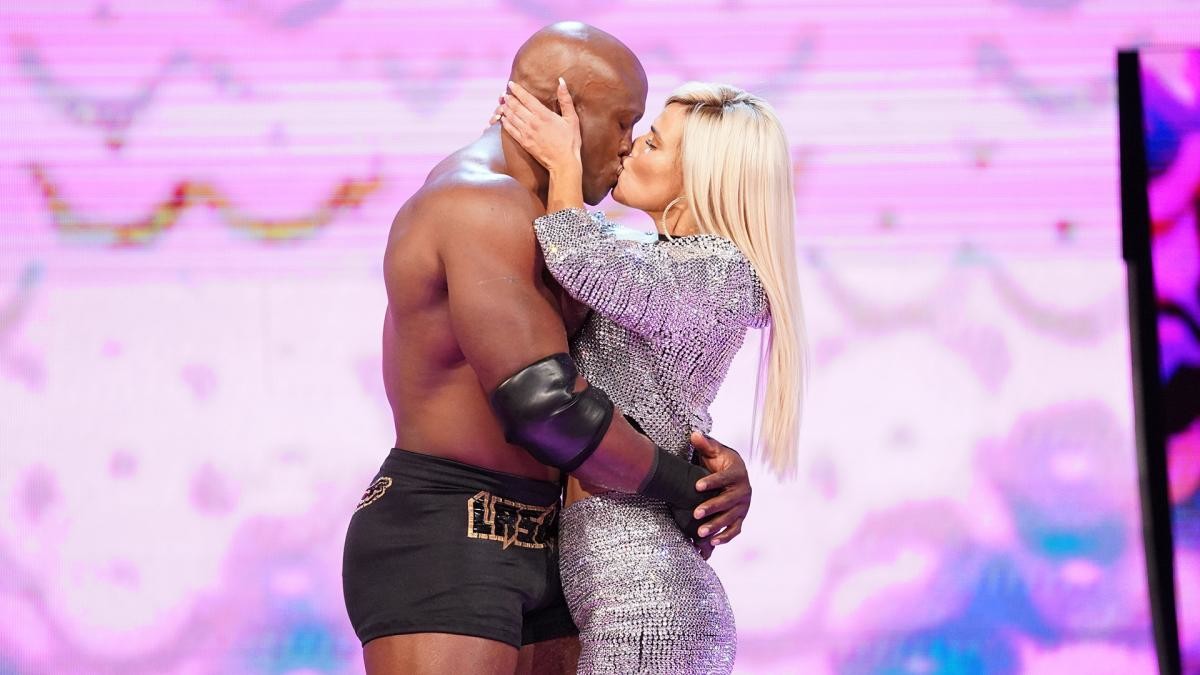 Now, romantic angles are something that is similar to movie content which also draws the attention of the mainstream audience who might not like to watch wrestling. So, the company might be looking for more of that into their programming in due course. During Grilling JR Podcast, WWE Hall of Famer and current AEW announcer Jim Ross discussed a rumor he heard about WWE's television product. He revealed that WWE might be looking for more couples on TV.
Does WWE want More Romantic Angles on Raw & Smackdown?
Jim Ross is the one who hinted at more upcoming romantic angles on TV during the conversation. But the former creative head of the WWE cautioned whatever they do, it shouldn't be a short-term fix because the company needs to fix the ratings on a long-term basis. On-screen couples bring some sexual element which is something that Vince McMahon likes.
Aalyah Mysterio Posts More Bikini Photos From Cobo Vacation
"Sooner than later they've got to figure out some things, get somebody hot and get people talking. What does that really mean? Is that a good thing? Not always. If they're talking good its good, if they're talking 'I'm never watching this sh*t again,' that ain't good. Vince always liked that sexual element, especially when we were T.V. 14 in the Attitude Era. He had the poetic and artistic license to do whatever the hell he wanted," Jim Ross continued about WWE bringing back romantic angles.
"That might be a return to their repertoire there. It's so simple as getting somebody hot with consistent booking and getting those people on a roll. You got to earmark and designate who's getting on a role and not be talked out of it tomorrow. That doesn't work for me or anybody. It's a short term fix. That won't work any longer. Get somebody in a role that I can attach to and hitch my wagon too and let's see where it takes us. I can't do that every other week thing, 50-50 booking." (courtesy Wrestling INC)
Lana Shows Off Her Assets In Latest Social Media Pictures
Back in the Ruthless Aggression Era, such kind of romantic angles has been random things on WWE TV. Due to the non-PG TV ratings, the company had no problems bringing extremely raw content on PPV or weekly programs. The Divas of the division didn't have that much work to do, either since they were only used for eye-candy purposes. But things changed nowadays with the innovation of Women's Evolution.
So, now WWE would have to rely on less-skilled female locker room members to go forward with the romantic angles. As seen in the recent past, the likes of Aalyah Mysterio, Lana, or Maria Kanellis had been used in such adultery storylines.
These certainly had the power to pop up the ratings. With the USA Network forcing to bring some darker contents, WWE might have no choice to bring some of those. But they have to keep consistency in it with the needed follow-ups so that it doesn't look thinner.
Get the latest news and updates from Indian Premier League, ICC World Cup 2019, Match Prediction & Fantasy cricket. Follow SportzWiki for all cricket news, WWE News & Sports News.