Natalya And Jenni Neidhart have become famous for the past several months by dropping one-after-another hot videos on their YouTube channel. They have their pendant dance moves, show-off skills of their female assets while teasing their fanbase which is bound to garner more views on the social media platform. Now they are back with one more such episode on the channel known as The Neidharts.
As seen in the latest video, it was titled Mama Neidhart's Pumpkin Spice Latte Recipe. Natalya And Jenni Neidhart obviously had a ton of funs while appearing on the episode as they offered the recipe of making Pumpkin Spice Latte for their fanbase. WWE producer, Nattie's husband TJ Wilson aka Tyson Kidd was also present on the video while tasting the drinks.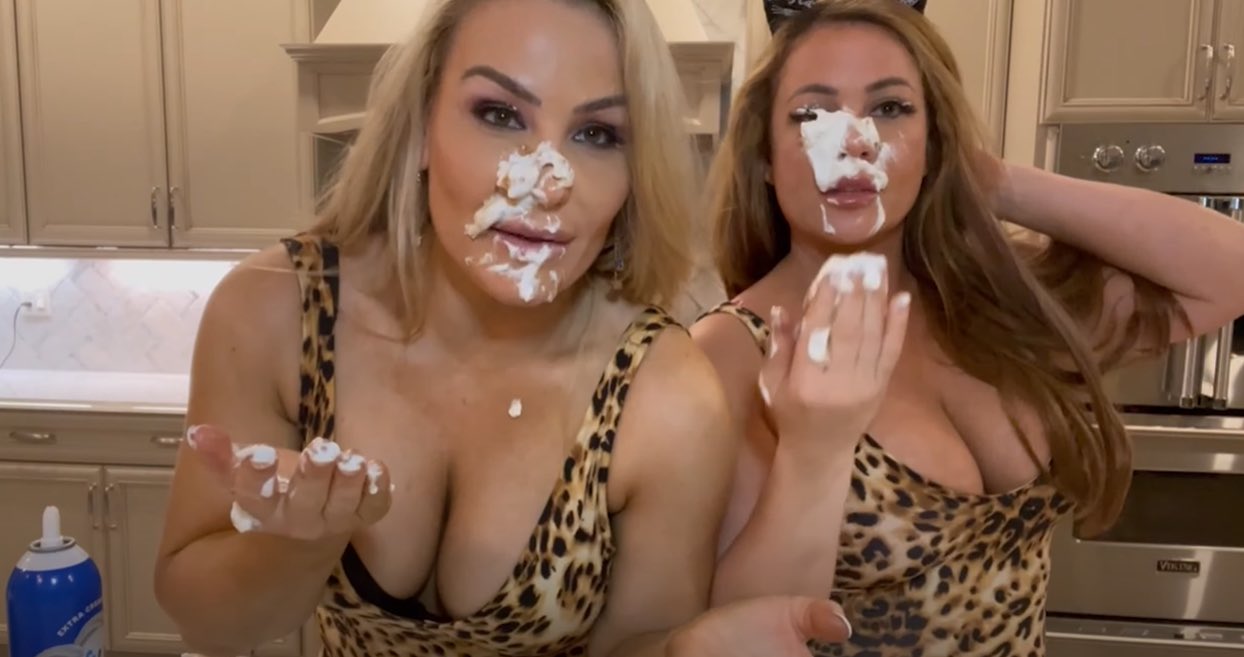 Natalya And Jenni Neidhart did their usual show-off, five-pound dance, chops to the breasts, and even at the butts to continue teasing the fans, throughout the episode.
WWE Veteran Natalya Neidhart And Sister Jenni Get Naked In YouTube Video
Natalya And Jenni Neidhart plugged in their latest video
The latter also promoted the episode with a post on Instagram having the following caption, "We had a whipped cream war before this video was taken! 😶🌫️ @natbynature That's what it takes for a Neidhart to make a Pumpkin Spice Latte! 😜🎃🍁☕️ New @youtube EP is up! Link is in my bio!"
Charlotte Flair Shares Stunning Photos From WWE Raw Attendance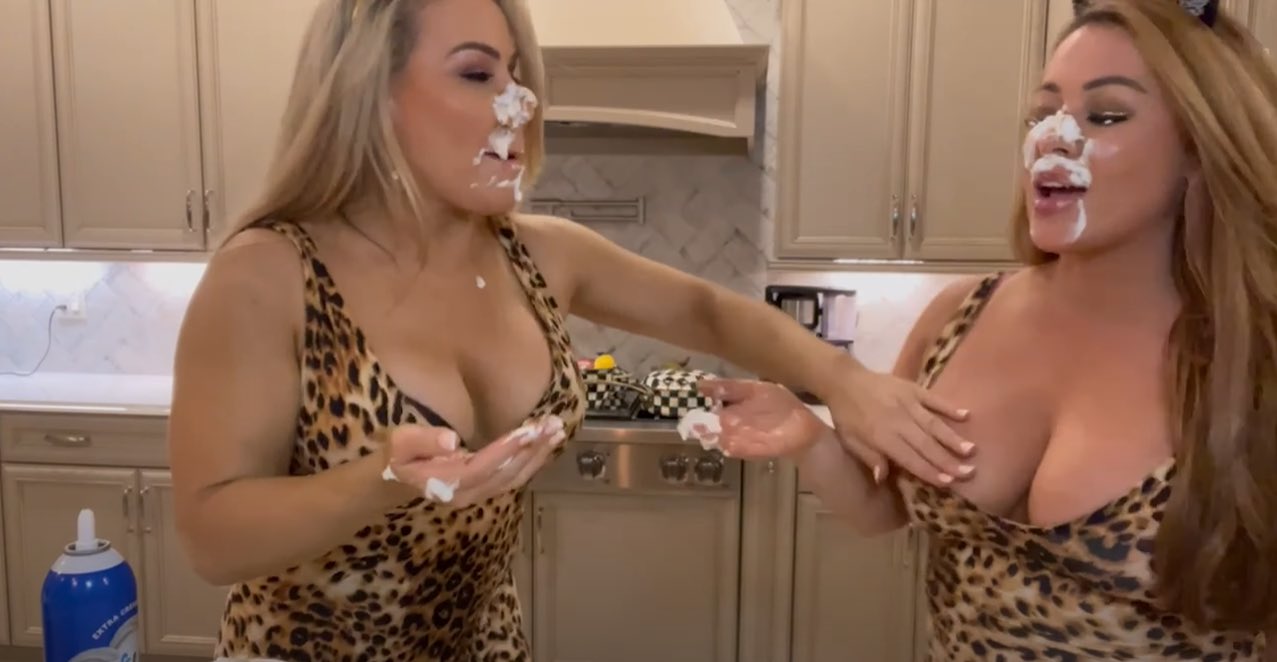 Natalya commented the post saying, "You threw whipped cream on me first! I love how much tj helped us make these lattes [smiling emojis]." WWE Star Sasha Banks dropped some fire emojis on the commentbox of the post.
Also, Natalya And Jenni Neidhart plugged in the fact that they have brought back the leopard-printed dress for this video episode. The cleavage-revealing numbers were perfect for their latest YouTube outing which ended with the duo draped in creams all over their faces and some of their private parts. Their mother was also laughing out at their antics by the end of the episode.
That being said, the anticipation begins for Natalya And Jenni Neidhart fans as they wait to see these two come up with another spicy episode for them in the near future. In the meantime, Nattie is back in action on WWE TV following an ankle injury who also competed in the latest episode of Monday Night Raw. Rhea Ripley defeated her in a singles contest from the show hosted by the TD Garden in Boston.