Nikki Bella is someone who always used to give pleasure to her fans' eyes in her prime. Being away from the limelight due to motherhood and coronavirus pandemic, we haven't seen much of her in public.
Plus, she is not in the same shape to put on an exposure show, as of now. So we decided to take a look back when she did lit up the red carpet, a few years ago in a busty outfit.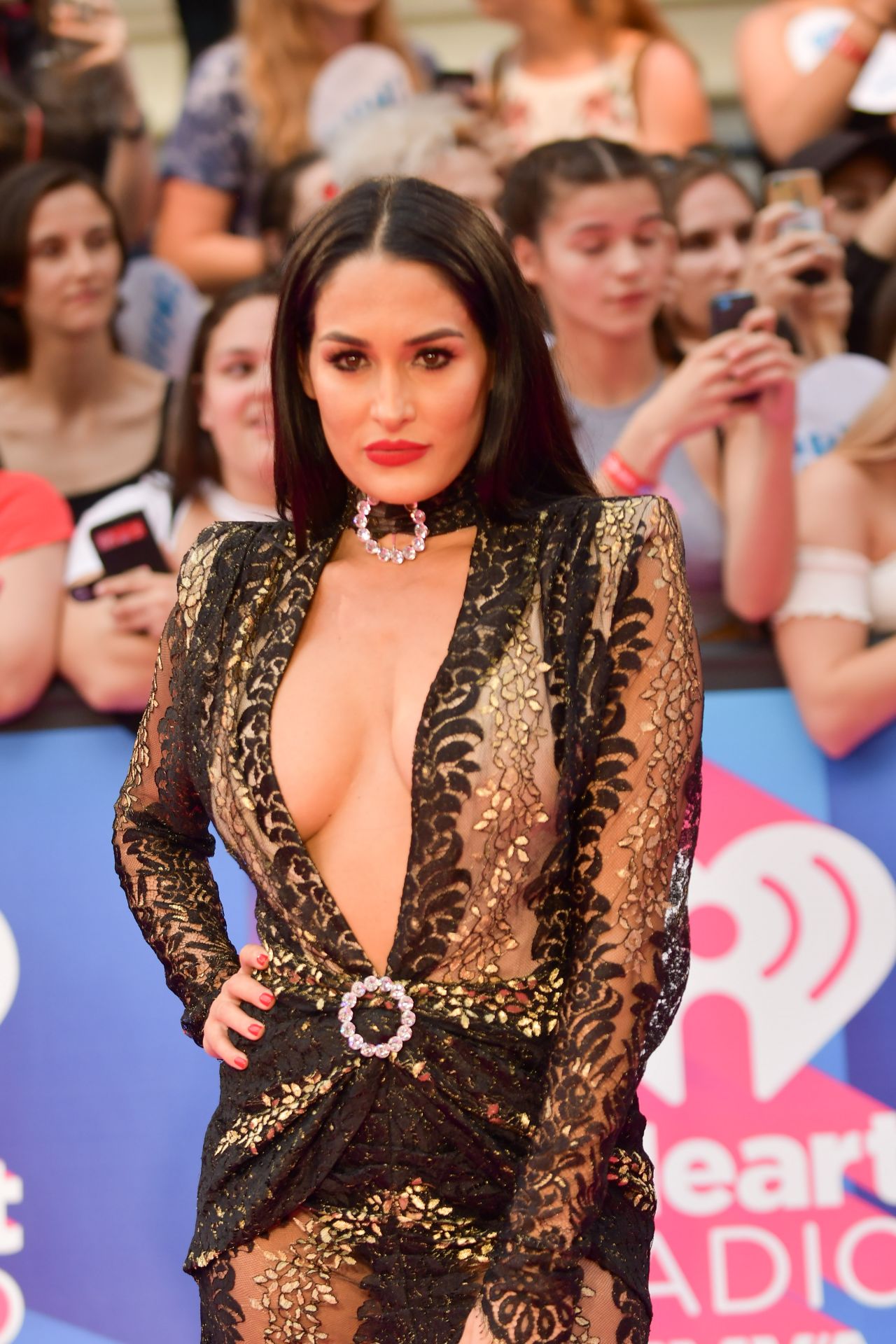 One of the WWE wrestlers with mainstream attention was invited to attend the 2017 iHeart Music Video Awards in Canada. Back then, she was with John Cena and the two stole the show on that night.
Especially for Nikki Bella, she was sidelined with a neck injury and was apparently retired from in-ring competition at that point having plenty much time enjoy time as a brand ambassador of the WWE in such media events.
Renee Young Shares New Look With Purple Hair
Photos: Nikki Bella Put Up A Busty Show At MVA 2017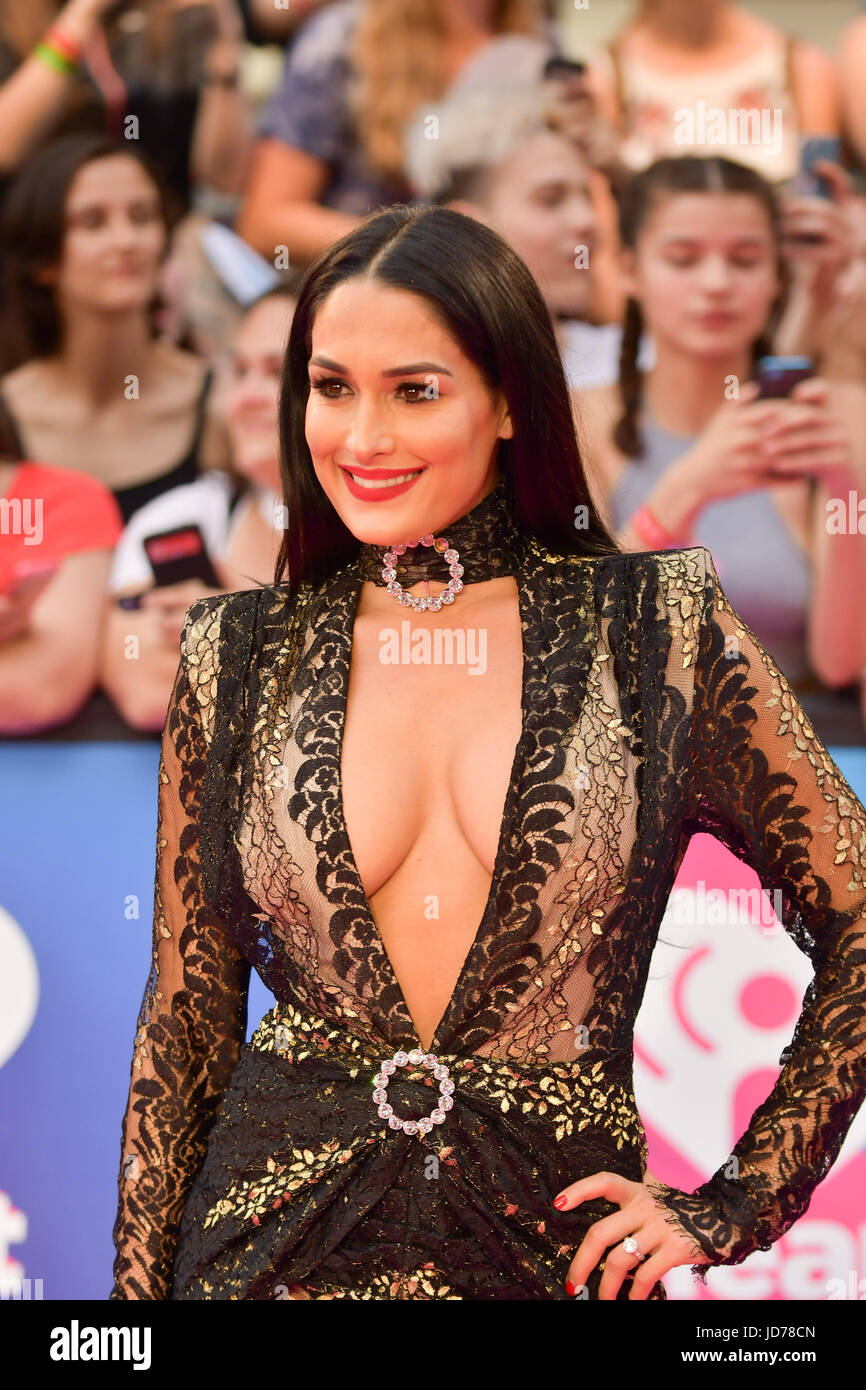 The then-fiancée of the 16-time WWE world heavyweight champion and Hollywood star John Cena literally stole the show in that glittering dress as you can see photos given alongside. It was showcasing Nikki Bella's dangerous neckline all the way down to her belly.
Nikki Bella Posts First Naked Selfie Photo Of 2021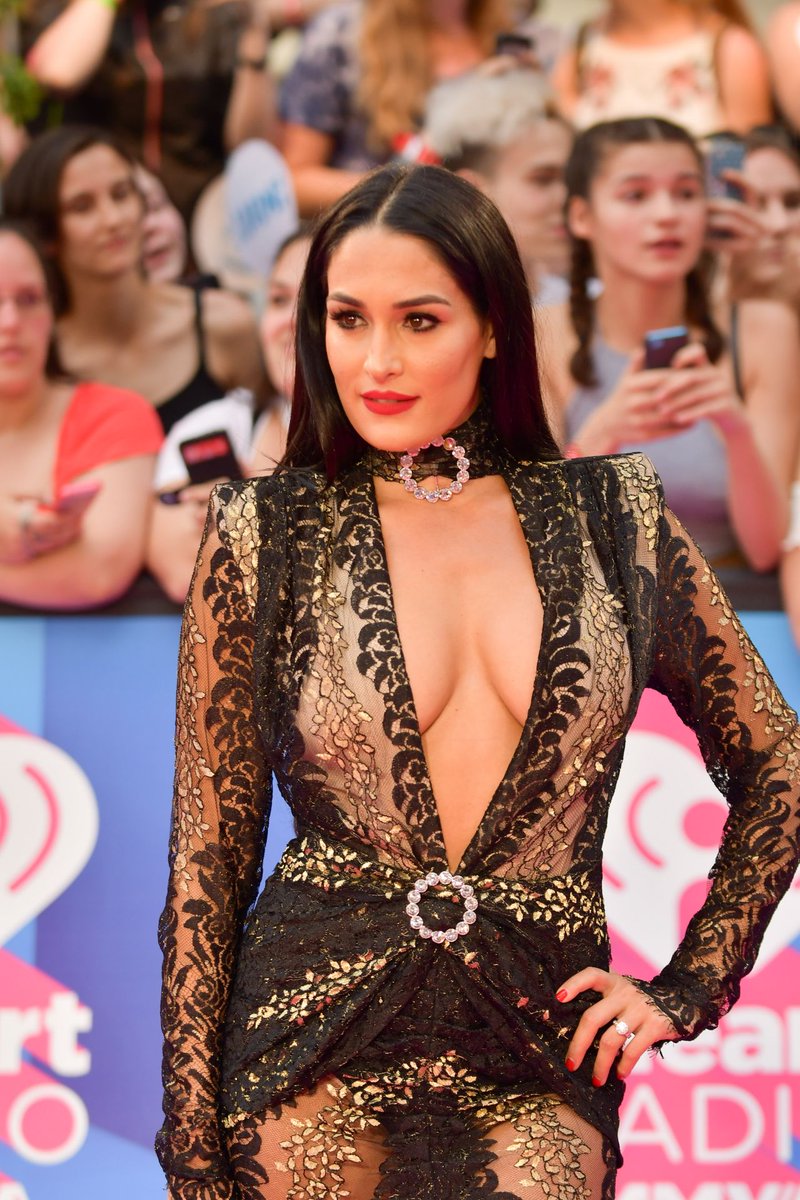 The elder Bella has done plastic surgeries to her assets in the past and she has never shied away from showcasing them in public. She acknowledged the same during the Total Divas show, as well.
After a year of this appearance at the MVA 2017, John Cena and Nikki Bella ended their 6-year long relationship as they called off their wedding, which was scheduled to take place in May 2018.
They decided to move on their separate ways after going through a rough patch. Bella then started dating her 'Dancing with the Stars' partner Artem Chigvintsev. In January 2020, the pair got engaged and they welcomed a baby boy in their family on July 31.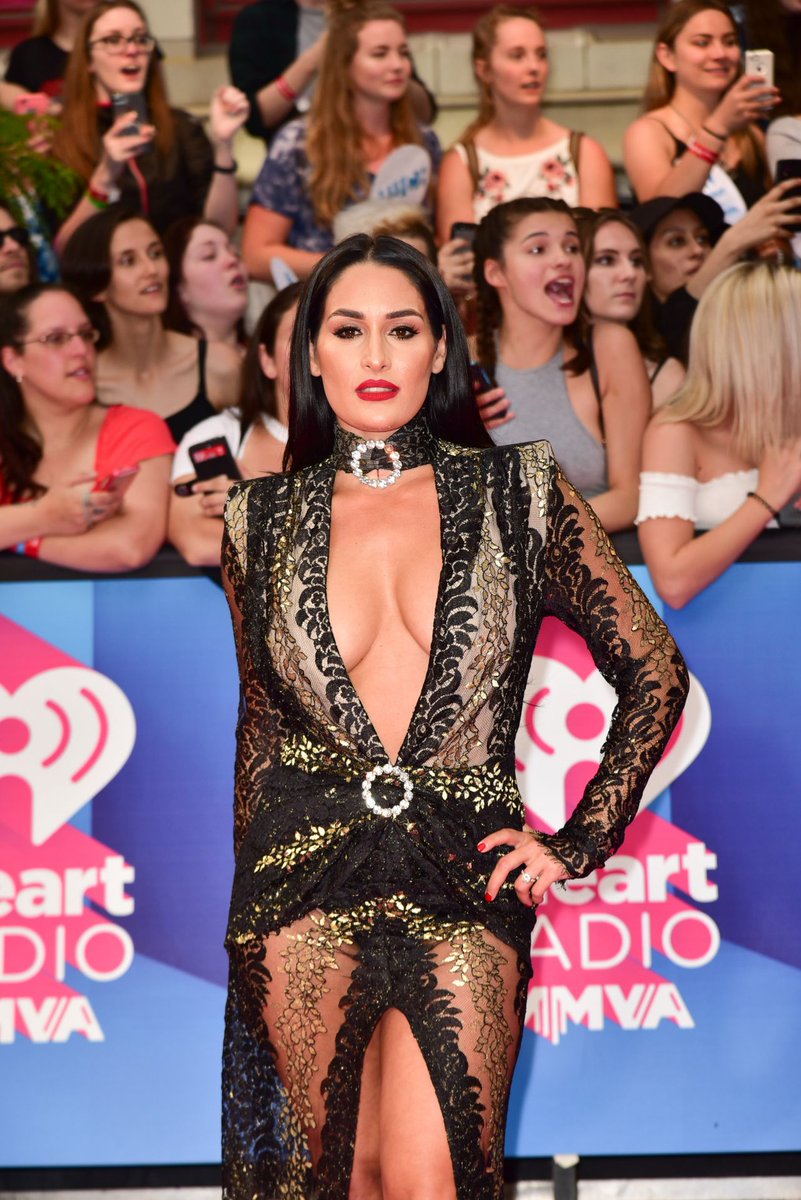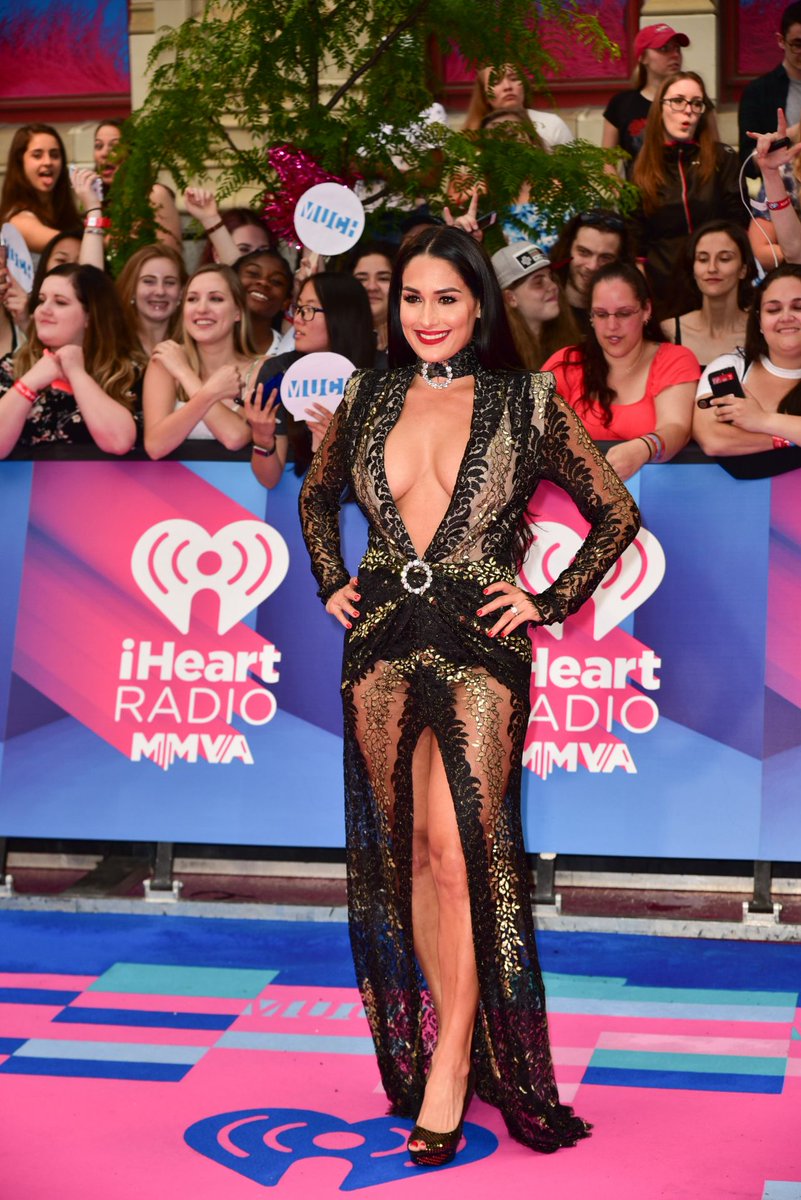 After the news of Nikki Bella and Artem Chigvintsev's first child went viral on social media, John Cena talked to HollywoodLife source that he's "proud" of his ex-girlfriend.
"He will eventually reach out because it is pretty much a guarantee that they will see each other in the future. He will be very mature about it all. He is proud that she is diving into this new chapter in life and is very happy that she is in the place she wanted to be in all along, as a mother."