It might sound strange but the fact is that Brock Lesnar is no more a WWE Superstar. His deal with the company expired at WrestleMania 36, and he didn't renew it amid the coronavirus pandemic. A few months passed since the talent contract was over that led WWE to pull his merchandise from the WWE Shop. It was then when everyone knew the biggest box office attraction is no more with WWE.
We'll have to wait and see when Brock Lesnar eventually returns to WWE. But right now, he's enjoying time at his home. He loves staying at his Minnesota farmhouse that is away from the usual noise of the city. Perhaps, he's doing the same in this ongoing coronavirus pandemic. At the same time, he's growing some facial hair as there's no hurry in coming back on WWE TV.
Revealed: Brock Lesnar Salary In WWE Since 2012 Return
Photo: Brock Lesnar Spotted Sporting New Look After WWE Exit
The former WWE Champion is reportedly in Canada who has been growing out a nice beard for the winter. Perhaps, he's following the "No Shave November" mantra. Brock Lesnar appears to be a sporting a biker-style goatee who posed for a picture with a fan in Medicine Hat, Alberta, Canada. Here he goes for his annual fall hunting trip in Cypress Hills.
For those who don't know, Brock Lesnar holds dual citizenship of the U.S. and Canada and owns farmland in Saskatchewan, Canada The picture was uploaded by a Reddit user on the internet which went pretty viral.
Brock Lesnar: Daniel Cormier Wants Wrestlemania Fight With Former WWE Champion
There's no update on when The Beast Incarnate could return to WWE, but his return angles are always kept secret. Nobody except for Paul Heyman and Vince McMahon generally knows about plans on him until his entrance music hits the arena.
Brock Lesnar was last seen on WWE programming in the main event of WrestleMania 36 (Night 2) on April 5th, where he dropped the WWE Championship to Drew McIntyre. It was evident to happen as his contract expired on that same night. Although, he doesn't have any obligations with the WWE, right now, he's expected to return in time for WrestleMania 37.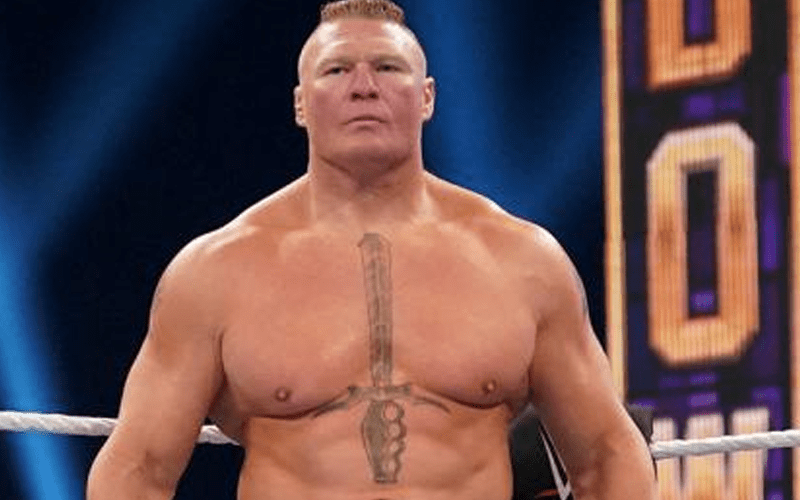 During a recent interview with Ariel Helwani, Paul Heyman himself confirmed that Brock Lesnar is no longer under a deal with WWE. Heyman also noted that chances are less, his client will ever return to the sport of MMA, (UFC). Here's what Heyman exactly stated,
"No. Number one, I don't think there is enough money to get him to do it. Number two, I don't know what would entice him to do so, and number three, when Brock Lesnar came back at UFC 200 and survived being punched in the face by Mark Hunt, and still won the fight, which very few people do after being punched in the face by Mark Hunt. Massive credit to Mark Hunt; I think that itch got scratched."