Randy Orton has recently formed an ally with WWE Hall Of Famer Ric Flair. The Nature Boy has a previous connection with him since Evolution days and helped him to take out Christian on the RAW after Backlash, last month. Since then, WWE has been using Flair to put over the Legend Killer version of Orton who's back after several years. It now seems like Flair will be an addition to the list of legends that could be victimized by The Viper.
The partnership between Ric Flair and Randy Orton won't reportedly go on for long as WWE has already teased a split. On a recent episode of Raw, Orton mentioned how Flair is "family" to him. It would be a shame if he wishes to jeopardize the bond they have in common. It was a hint that the Legend Killer had his target set for another name once he's done taking out Big Show, next week.
Retribution: What WWE Plans To Do With The Mysterious Faction
During Wrestling Observer Radio, Bryan Alvarez noted that "they're making it abundantly clear that at some point Randy is killing Ric Flair." It would happen sooner than later to further escalate the feud between Randy Orton and WWE Hall of Famer Edge.
The Viper would be brutalizing Flair soon to solidify his Legend Killer gimmick. Plus, this would also earn some natural heat from the fans, once he turns on the father figure. The source also mentioned how Flair could be destroyed on this week's Raw and get written off in storylines.
Besides, Ric Flair has been wanting to get physical in a WWE ring, since last year. The company didn't want to take any risk after he went through a number of surgeries in the past. There have been controversies about Flair attending the Performance Center amid Coronavirus outbreak. But he recently made a remark affirming that visiting the PC is much safer than going to the grocery stores.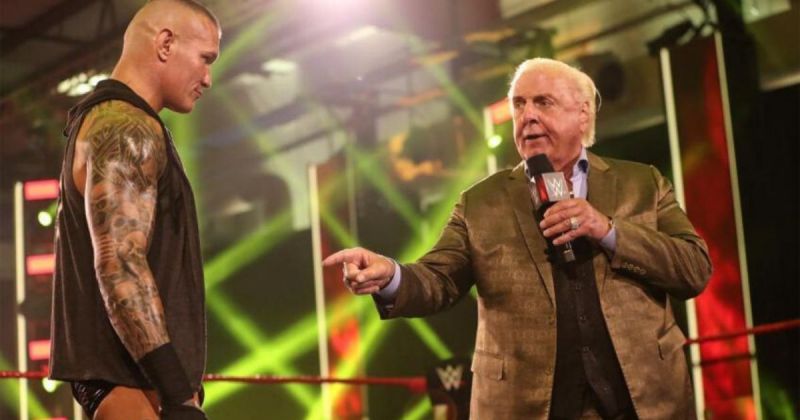 But at least, there won't be any Viper waiting for him to pounce on. Randy Orton is a legend killer for a reason who has no remorse. Now he'll prove it again by taking out one of his old pals. He will continuously showcase his veteran heel instincts until Edge returns from injury, at one point. He has some unfinished business to be settled with the former Rated RKO partner.
Get the latest news and updates from Indian Premier League, ICC World Cup 2019, Match Prediction & Fantasy cricket. Follow SportzWiki for all cricket news, WWE News & Sports News.