Today is perhaps the most important day of the year for the millions of Bella Twins' fans as the two multi-dimensional celebrities ring in their birthday. This year, the two former WWE Superstars will become 37 which means that they are just three steps away from becoming 40. The two of them are proud mothers, too at the same time in 2020.
While wishes are pouring in for The Bella Twins on his auspicious occasion, we want to take you through their illustrious career. At a glimpse, both of them are former Divas Champions, with Nikki Bella having held the title two occasions while Brie held it, once. Nikki is also the longest-reigning holder of this particular title in WWE history.
Flashback: Bella Twins Debuted In WWE, 12 Years Ago
Celebrate Bella Twins Birthday With These Stunning Photos
In November 2015, Nikki Bella ranked No. 1 in the prestigious Pro Wrestling Illustrated's Female 50 list. Both the Bella Twins are now considered as retired athletes from the WWE. On February 21, 2020, WWE announced that both the twins would be inducted into the 2020 WWE Hall of Fame class club, a ceremony that was never hosted due to the coronavirus pandemic.
Chelsea Green: WWE Bikini Specialist Posts Hot Instagram Photos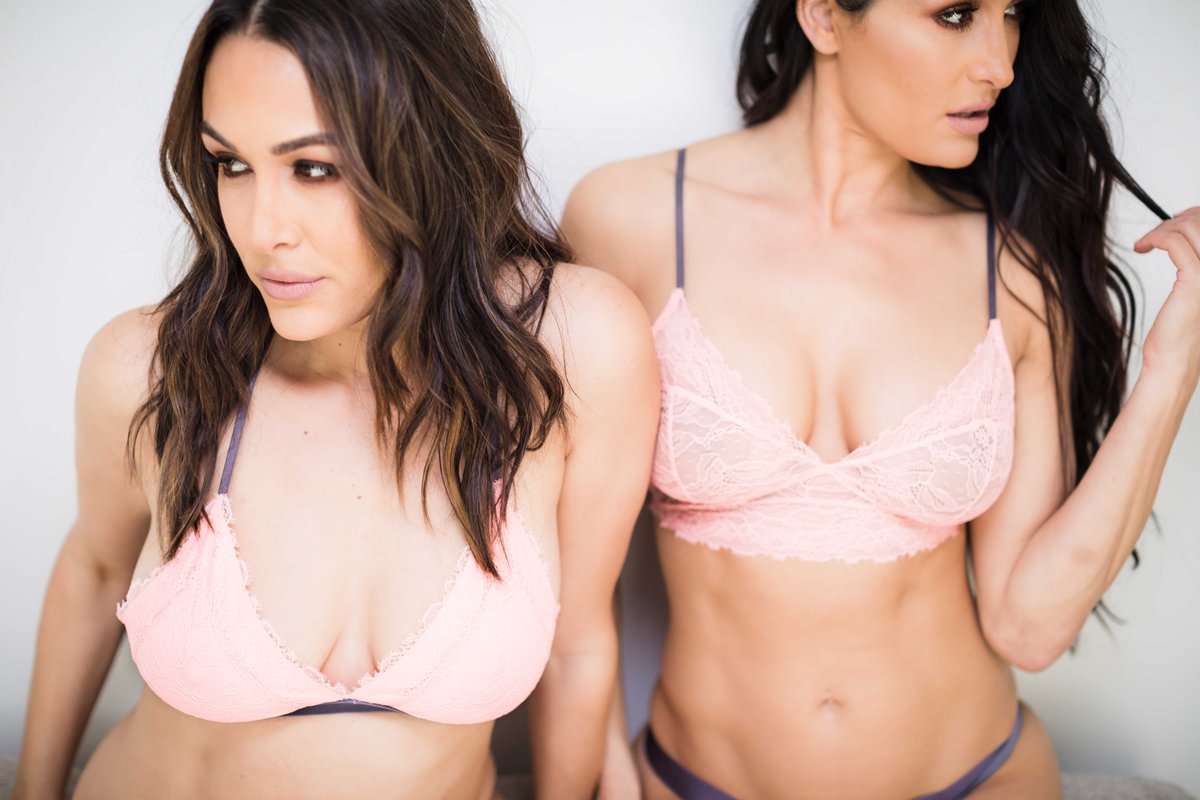 The Bella Twins were born as Nicole and Brianna Garcia-Colace, sixteen minutes apart on November 21, 1983, in San Diego, California. They were raised on a farm in the outskirts of Scottsdale, Arizona, mostly by their mother. They have Mexican and Italian descent who used to play soccer in their youth.
The Bella Twins graduated from Chaparral High School in 2002 before returning to San Diego for college. Nikki continued playing soccer for Grossmont College, while she and her sister also worked at Hooters. A year later, they relocated to Los Angeles for pursuing acting and modeling opportunities.
The Bella Twins Admit They've One Final Run Left In WWE
The first national TV appearance for The Bella Twins happened through the Fox reality show Meet My Folks. After a few more appearances on TV shows, they participated in the 2006 WWE Diva Search but did not make the cut. But they were eventually signed to a contract and sent to FCW for further wrestling training. (sources – Wikipedia)
Now The Bella Twins are helmed as one of the most mainstream attention in the history of WWE. Rumors are pretty high at this point that the company is trying to bring them back for one more run which was further confirmed by Nikki's fiancée Artem Chigvintsev. It's been over two years since Nikki Bella competed in a WWE ring while taking part in WWE Evolution PPV in a match against then Raw Women's Champion Ronda Rousey.