The Bella Twins left the pro-wrestling business, a number of years ago although they had immense love for it. Nikki Bella was medically disqualified to compete in the ring while Brie decided to embrace motherhood. They also decided to grow their interests in the entertainment industry which helped them to become mainstream stars.
Families of Bella Twins have only grown in the last few years. They got some more free time in their schedule after going away from the squared circle. However, they never forgot the roots that handed them the initial identity. So whenever WWE needs them, they show up for one-off occasions. Now they openly said there is one more run left in them.
WWE Star Nikki Bella Shows Off Killer Postpartum Body Photos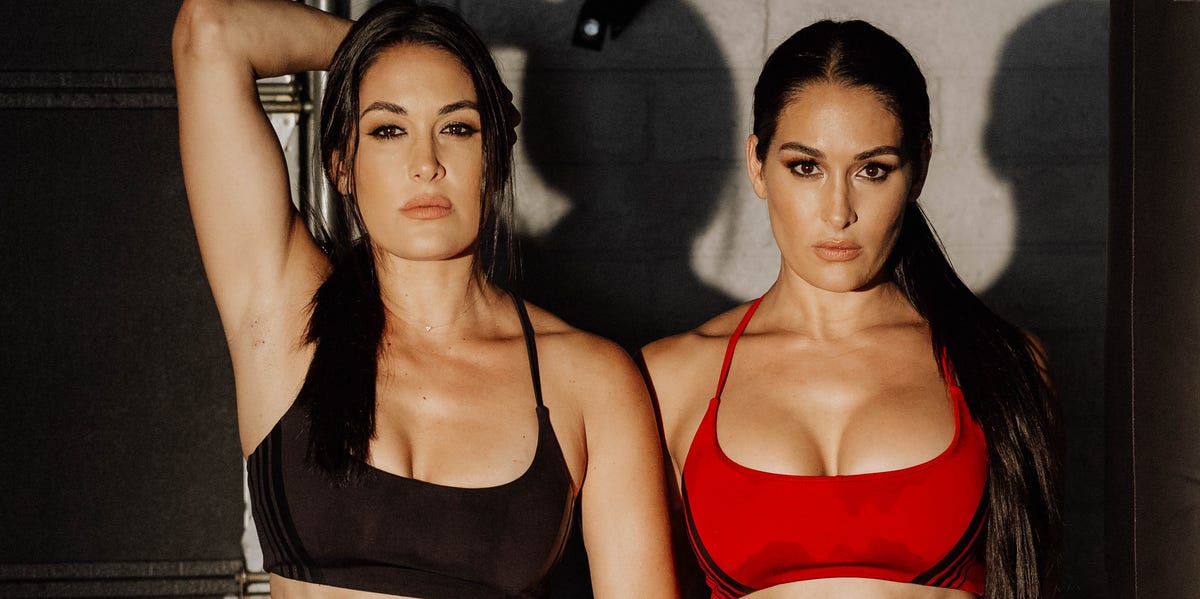 WWE previously wanted to do a feud between The IIconics – Billie Kay and Peyton Royce vs The Bella Twins, while the formers were Women's Tag Team Champions, champions following WrestleMania 35. Obviously, that plan didn't work out for several reasons. Then The IIconics were split up, as per Vince McMahon's wish. Royce would be sad to know that Nikki and Brie want to come back and they can't set up an iconic feud.
Photos: WWE's Brie Bella Shows Off Post-Pregnancy Body In Bathrobes
The Bella Twins Admit They've One Final Run Left In WWE
While speaking to Access, Brie Bella addressed the possibility of making an in-ring comeback. She did not reject the idea, at all as they had returned in the past as part of some good storylines.
"See, this is what 's hard for Nikki and me because when we left, all of the sudden the WWE Women's Tag Titles came, and we're like, 'Wait a sec, that's for the Bella Twins.' Like, we've been dying to have tag titles, and so her and I feel like we have one more run in us. We really want those tag titles," stated one-half of the Bella Twins. (courtesy of Ringside News)
It'll be interesting to see how WWE makes arrangements for a potential return of Bella Twins. Total Bellas is coming on the E Network with its latest season and it seems to be a perfect time when the company can make plans to bring them back and promote the season.
This return to the ring could also build up some fascinating stories for another upcoming season of their reality television series. From a mainstream perspective, the return would get bigger attention from the audience.
WWE announced The Bella Twins to be inducted into the Hall of Fame 2020 edition, earlier this year. Amid the coronavirus pandemic, the ceremony didn't ever take place and there's no update when it would be reinstated. Perhaps the two former Divas Champions could end up having another run before gaining the lifetime achievement.