Roman Reigns has been the modern generation superhero in WWE since he was given that role after John Cena. Just like his predecessor, a lot of people have considered him to be a Superman. But at the end of the day, he's still a human being who has to be worried after getting physical with his opponents inside the squared circle.
In addition, his case is a bit different from the others as he had to go through another battle with leukemia which is now in remission. During After The Bell podcast appearance, Roman Reigns revealed that if not for his enlarged spleen, he could have continued working in WWE during his leukemia treatments. He always wanted to be present as the locker room leader in WWE.
Roman Reigns Says He Didn't Have A Bad Match Since WWE Wrestlemania 33
Roman Reigns Says He Could've Wrestled In WWE With Leukemia
"That responsibility you're given and you take when you wear those shoes as the face of WWE. There are only a few guys who understand that mindset and are willing to put everything on the line. Before I left for leukemia, I would have kept going. If it wasn't for my spleen being enlarged and legitimately being endangered for me to have physical contact, I would have tried to keep wrestling if I could have. If it was physically possible for me to go through my treatments and still wrestle, I probably would have, I would have entertained it." (Quotes courtesy Fightful)
Roman Reigns Positive On WWE Wrestlemania 37 Match With The Rock
Being the workhorse of the company, it's certain that Roman Reigns hated missing WrestleMania. But earlier this year, when the pandemic just began, he had no choice but to leave the TV program due to his weak immune system. Plus, he had newborn twins in his home and their safety was his first priority.
While speaking in the podcast, Roman Reigns spoke about how devastating experience it was to skip that event.
"It sucked. It was a two-night event, I imagine I would've closed one of those nights. I'm a four-star general and have main evented four WrestleManias. In my head, the fifth star was coming. It would have been merchandised. To not be involved…even the year before, to get healthy again and pretty much rush back, I could have taken a lot more time for myself, but that's apart of the sacrifice and part of being at the top. You're constantly thinking about everybody else and your contributions to the business and the company and to keeping up to where it needs to be."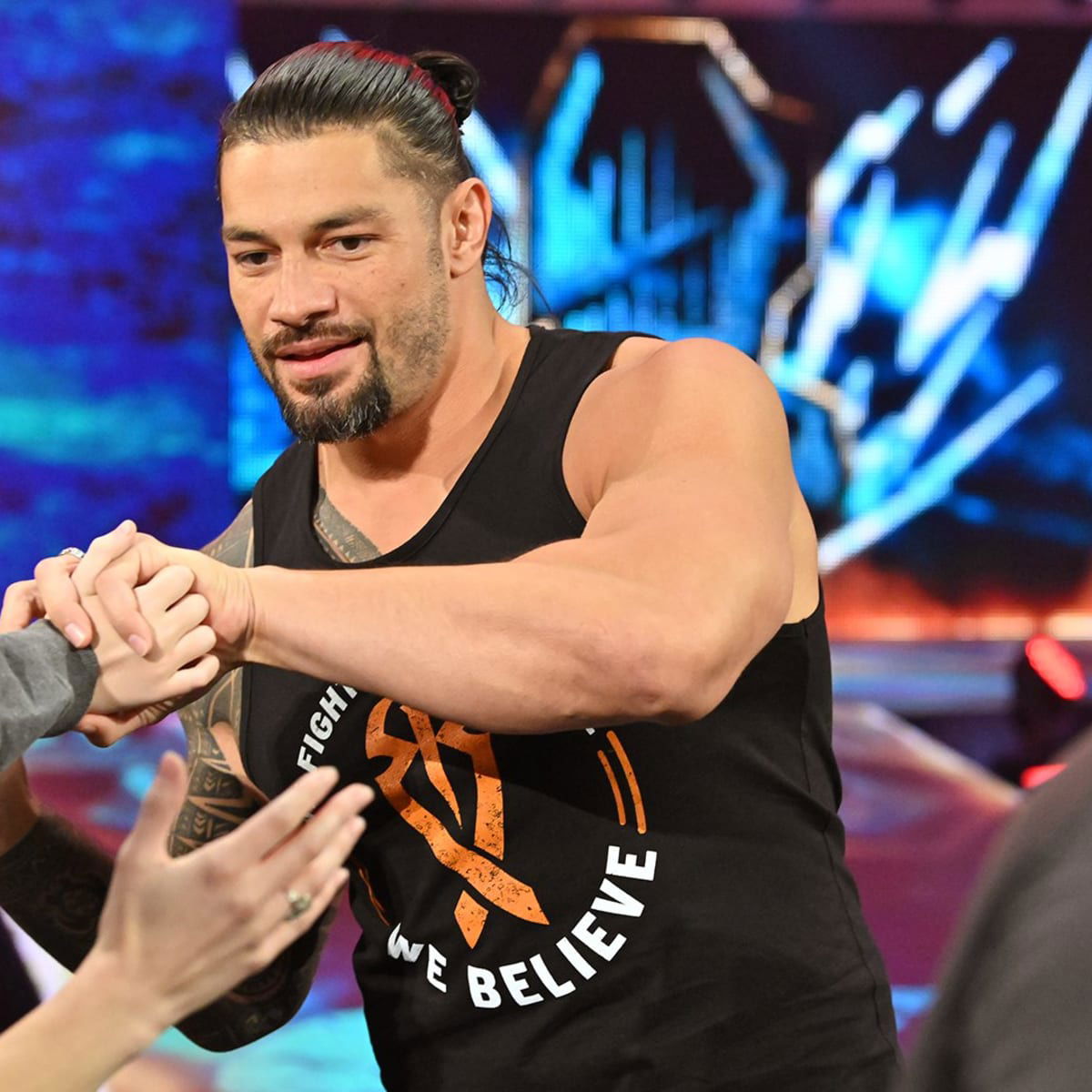 As noted above, Roman Reigns could've made history by main-eventing WrestleMania for a record fifth occasion. But he missed the opportunity for two consecutive years. Last year, it was due to his Leukemia condition while this year, the coronavirus pandemic took over things.
The good thing is that Roman Reigns is back in WWE after a hiatus of five years. He has also become the new Universal Champion who's residing at the top of the SmackDown roster. With Paul Heyman by his side, he has transitioned to an unstoppable heel persona. The Tribal Chief moniker is very keen on staying in this position and making history. Hence, more big moments are coming up in WWE for him.