Many of the fans do believe that the angle featuring The Fiend and Randy Orton also featuring Alexa Bliss is the best that WWE has to offer, in recent times. The intensity of the program is so high which is continuing since the summer, to culminate in a huge Wrestlemania match. The unpredictable storyline made the fans wonder what the company could be planning next, around this.
A lot of ideas could be floating around with interesting possibilities as the Show of Shows approaches closer. Ringside News has provided an update mentioning a creative pitch was made to give Alexa Bliss her own mask during this storyline.
Alexa Bliss Reveals Ex-Boyfriend Murphy's Reactions On Workout Videos
They haven't obviously given a green signal to the idea but who knows whether that debut could happen. The idea is still out there and we can only assume whether a surprise would be there at Wrestlemania 37.
WWE nurturing the idea of Alexa Bliss wearing a mask
The source was told that "I wouldn't be shocked if [Bliss' mask] shows up" because "they're always looking at new versions of those characters." Steve Carrier noted the following on Twitter to keep the hopes high of seeing a masked Alexa Bliss in the future,
"We've been hearing some buzz for a few months now that Alexa Bliss might get a mask in her current Bray Wyatt storyline. It hasn't happened yet, but there are a lot of options out there, and this is one creative idea that we've heard wouldn't be a big surprise if it happened."
Alexa Bliss' Stalker Sends Improper Message To Another WWE Star; Gets Blocked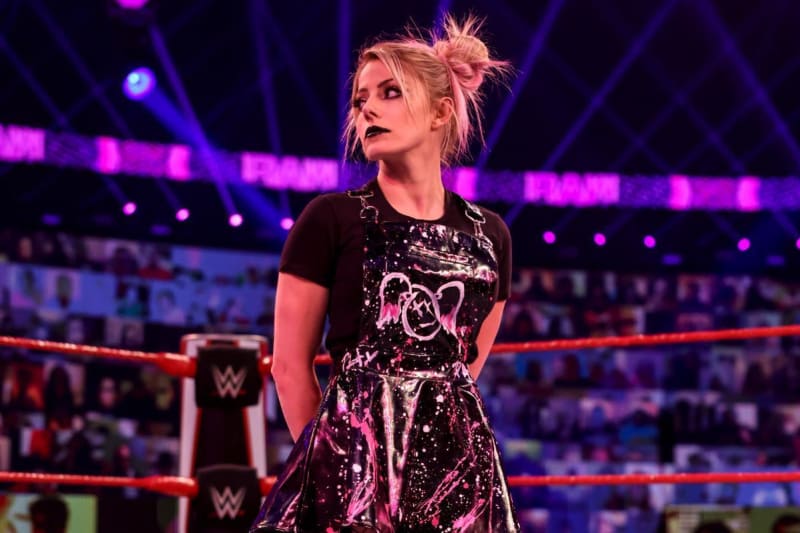 It is unknown whether WWE will be nurturing with the mask idea for Alexa Bliss mask, or it's been created. There was a pitch of letting its debut happen at Royal Rumble 2021 that could have protected her. But that didn't happen as Bliss was eliminated quickly from the 30-superstar melee while she was attempting her character transformation in the ring.
The invention scope is much higher with this storyline involving The Fiend as it's an unstable character. Alexa Bliss has also evolved a long way leaving her happy-go-lucky avatar since forming the ally. The primary target for the two is Randy Orton by all means. In a sadistic promo on Raw, Bliss alluded to how The Legend Killer will die at Wrestlemania 37 when he faces the demonic version of Bray Wyatt.