WrestleMania 37 Night One took place in front of 25,000+ people at Raymond James Stadium where Bianca Belair and Sasha Banks made history. The two competed in a first-ever female singles main event match for the Show of Shows for the SmackDown women's championship that was also touted to be the first black women main event match.
Belair was victorious after putting up a solid match with the veteran opponent. Now, she is the reigning Smackdown Women's Champion who is also the only babyface champion of the entire WWE roster. But the former champion could probably be coming after her as learned on this past week's Smackdown. But for the time being, she is still not over with the stunning attire she was presented with for her Wrestlemania appearances.
Video: Sasha Banks Emotional As Wrestlemania Losing Streak Continues
Sasha Banks has been posting photos of the neon-and-blue-themed attire over the past couple of days. She came up with a series of close-up looks of her Wrestlemania 37 gear over Instagram to reveal that her husband Mikaze was behind this gorgeous outfit with the below caption,
"A Hundred Light Years and Running. Thank you to the Sasuke of gear @iammikaze you turn my visions into reality. #legitboss #sashabanks #outfitinspo @ericnoknees"
For those who don't know, Sasha Banks is married to Mikaze since 2016. Real-name Sarath Ton, Mikaze was a former WWE Superstar who used to perform in NXT. Then he stopped wrestling and joined WWE backstage as a dress designer. Apart from her wife, she is responsible for various other superstars' in-ring gears.
Sasha Banks Stuns In Newly Shared Photos On Internet
Sasha Banks lost her title at Wrestlemania 37
Sasha Banks lost the belt after enjoying a reign for almost six months before dropping it to Bianca Belair at Wrestlemania 37. She not only left a mark with her performance but also picked up some, proving that pro-wrestling sport wasn't fake, after all.
During the finishing sequence of the match, Belair whipped Sasha Banks across the midsection with her hair. The spot was so hard that the sound was echoed throughout the arena. It left a mark on the receiver's body and she also complained about it on Smackdown. Some are complaining whether it was legal or not of using the hair as a weapon in the match.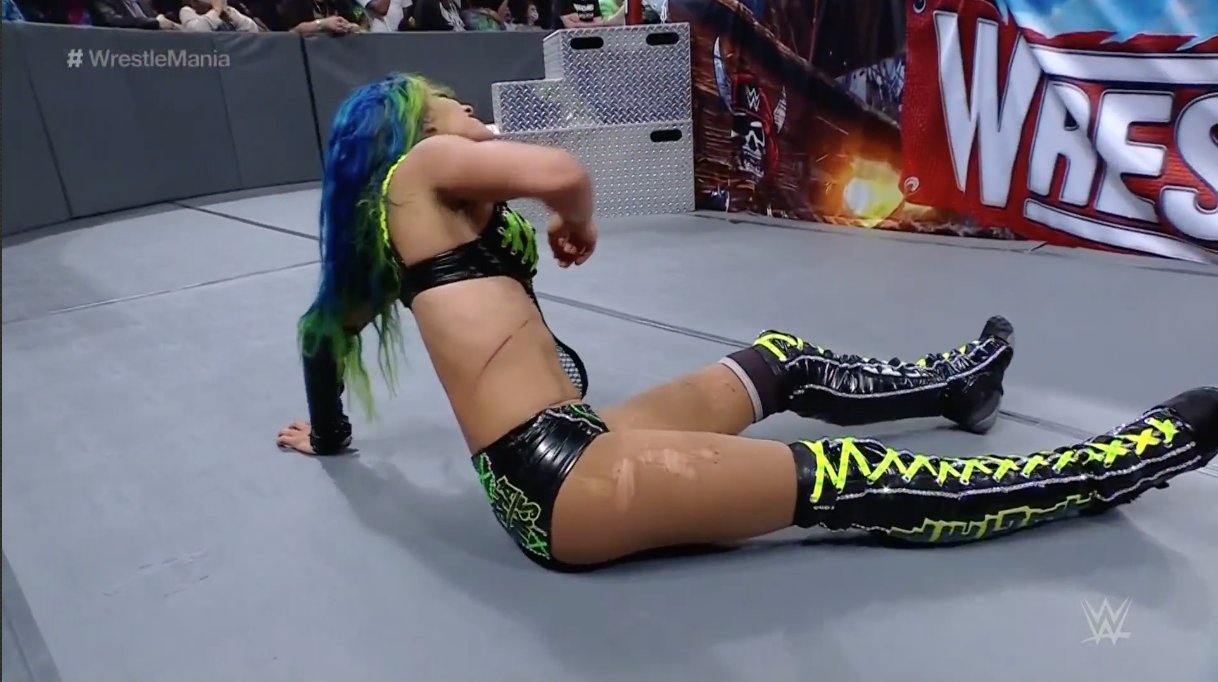 Whatever the happening was, the bottom line is that Bianca Belair is the new champion and she earned universal praise for the work put on with the Legit Boss at the Grandest Stage of Them All.