As reported earlier, Samoa Joe seems to be heading back to NXT, indeed. Per the early reports from Fightful, the former WWE Superstar is back on board with WWE after being released back in mid-April due to budget cuts. NXT officials reportedly wanted to bring him back to work as an in-ring talent. But that may not be the case as he would be put into a non-wrestling role, after all.
Samoa Joe was briefly spotted at the WWE Performance Center in Orlando, Florida, last week. Now PWInsider reports that he is coming back to work exclusively with the NXT brand. The news comes after Triple H reportedly "snatched him back" as soon as possible, following his departure from the main roster.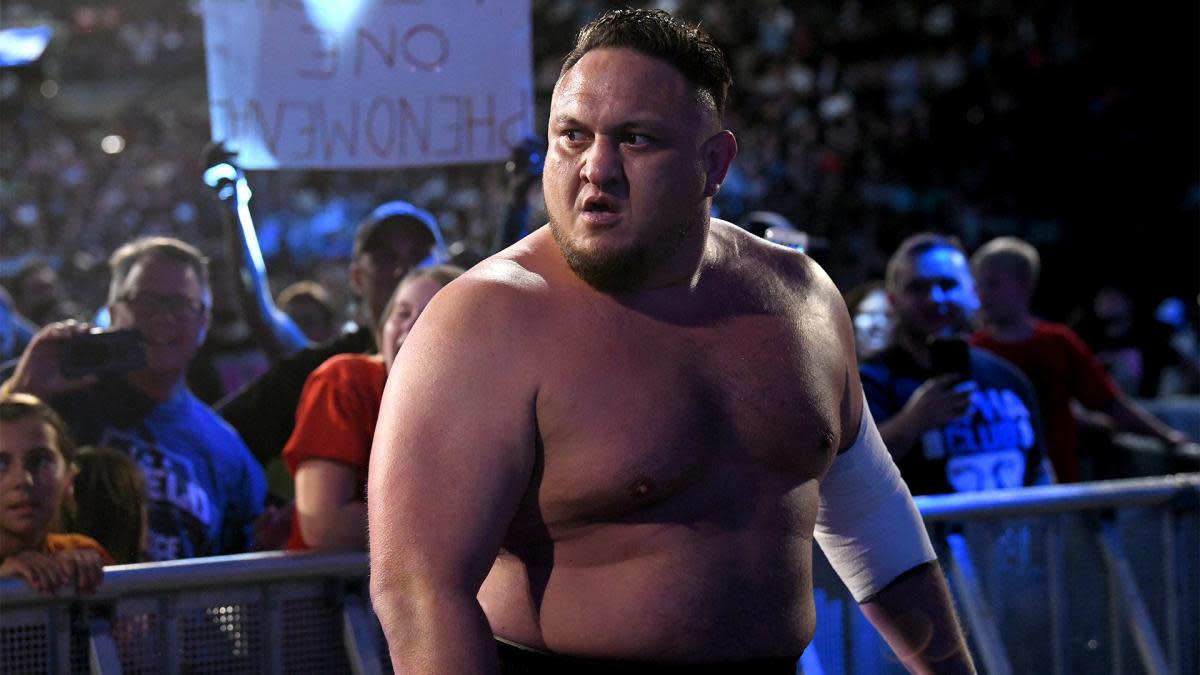 A source noted that Triple H sees great value in the former NXT Champion and he was not happy with him being let go. The Game wanted him back in NXT instead of going to work elsewhere, away from WWE. Triple H, the EVP of Talent Relations of WWE was also the person responsible for signing Samoa Joe with NXT, back in 2015. At a point, he gave him a unique contract where he was able to continue performing around the indie scene.
It's possible that Samoa Joe's return is related to NXT General Manager William Regal teasing a change for the NXT brand by the end of TakeOver: In Your House, last night. WWE is going with the storyline that there will be a follow-up story to Regal's teaser on tonight's NXT episode.
Braun Strowman Defends WWE NXT Women's Champion With Profanity Filled Tweet
Samoa Joe could replace William Regal as NXT GM
Dave Meltzer then noted on the latest edition of Wrestling Observer Radio that Samoa Joe has been given "a Regal-like role" with NXT while also noting that Joe is the favorite person to replace Regal (given that Regal will really be stepping down from the General Manager role). It was also speculated by PWInsider that Joe could be the new General Manager or some sort of enforcer for Regal.
"I was told today that Samoa Joe was gonna be in a Regal-like role, then all of a sudden Regal's talking like he's stepping down, so maybe the Regal-like role is Regal's role," Meltzer stated on Wrestling Observer Radio.
"But if he's leaving, based on what I was told, Samoa Joe was definitely the favorite to be the new Commissioner. But Joe is in, and he's in as a non-wrestler, so I think that tells you that he's not cleared.
He's taken a job in NXT and he's doing something there, and he may be the new authority figure on television, or he may not be. But he's gonna be behind-the-scenes."
Samoa Joe has not wrestled in WWE since February 2020 due to concussion issues as he was working as a RAW commentator at the time of his release. It's believed that he could wrestle at some point but for now, WWE wants Joe to focus more on non-wrestling duties.
On the other hand, William Regal has been the NXT General Manager since July 2014 who has also worked as a trainer behind-the-scenes, and as WWE's Director of Talent Development & Head of Global Recruiting.