Over the past several years, The Rock has proven himself to be the biggest box office attraction in Hollywood. At the level he's reached, he doesn't have to come back to the WWE, anymore but by the looks of it, he isn't done, yet. We can certainly expect one more match to happen that he is really interested in doing.
Before hanging up those boots, The Rock does want to compete in a match against his cousin Roman Reigns. While the WWE Universe will be down with the match without a doubt, it will make sense, storyline-wise, too. WWE has set up Reigns to be the biggest heel of the roster and the Head of the Table for the Samoan Dynasty.
Batista On How He's Different Movie Actor Than WWE Legend The Rock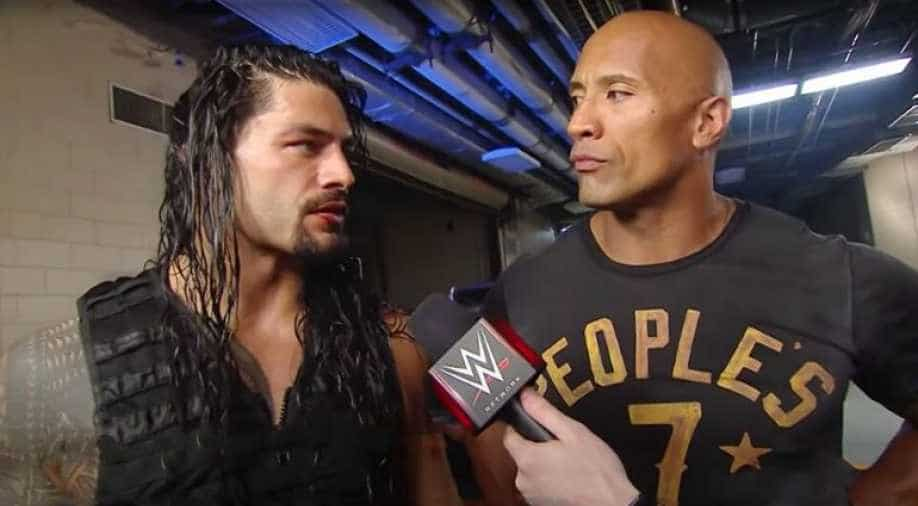 This perfectly makes sense where The Rock would make a comeback and confront him for that self-proclaimed position. During Wrestling Observer Radio, Dave Meltzer also discussed how much The Brahma Bull also desires to face Roman Reigns and WWE is also likely to be able to push that angle as soon as possible.
"Obviously The Rock & Roman Reigns is something that they're building towards and it would be — every year gets tougher and tougher because Dwayne gets a year older and, you know, but I think he really wants to do a match against Roman Reigns. I think for sure it'll be in next two WrestleManias, and if he can pull it off, the next WrestleMania."
Why The Rock Never Introduced Brahma Bull WWE Title Belt?
The Rock could appear at Survivor Series 2021
It has recently been reported that WWE is trying to get The Rock for the annual Survivor Series PPV, later this year. The event will reportedly be going down in Brooklyn, New York and there could be a possibility for the mega-star to show up. However, nothing in that regard has been confirmed.
It was noted that WrestleMania 38, next year in Dallas could bring back The Rock on board, but he'll have to free up some time from his busy schedule. It's the match against Roman Reigns that WWE must be pushing for and to have a build-up around it, they obviously want him to appear at Survivor Series in some respect.
The Rock vs Roman Reigns was teased for this year's WrestleMania, but the plans didn't work out. The event was previously set to go down from the SoFi Stadium in Los Angeles where the former WWE franchise player could be huge attention. Later the show was relocated to Tampa, Florida.