Wrestlemania 38 will also be a two-night event continuing the tradition of the past two years in WWE. Next year, the event will take place on April 2 & 3 at the AT&T Stadium in Dallas, Texas, and just like the catchphrase of the home-state, the event will be going bigger. So it seems like three top superstars of the company will feature in the main event match, instead of two names.
There were a lot of rumors about The Rock vs. Roman Reigns finally happening at the Show of Shows, next year, but it's almost confirmed that The Rock won't have a match at WrestleMania 38.
WWE Tribute To The Troops 2021: Roman Reigns Headlines; Big E Attacked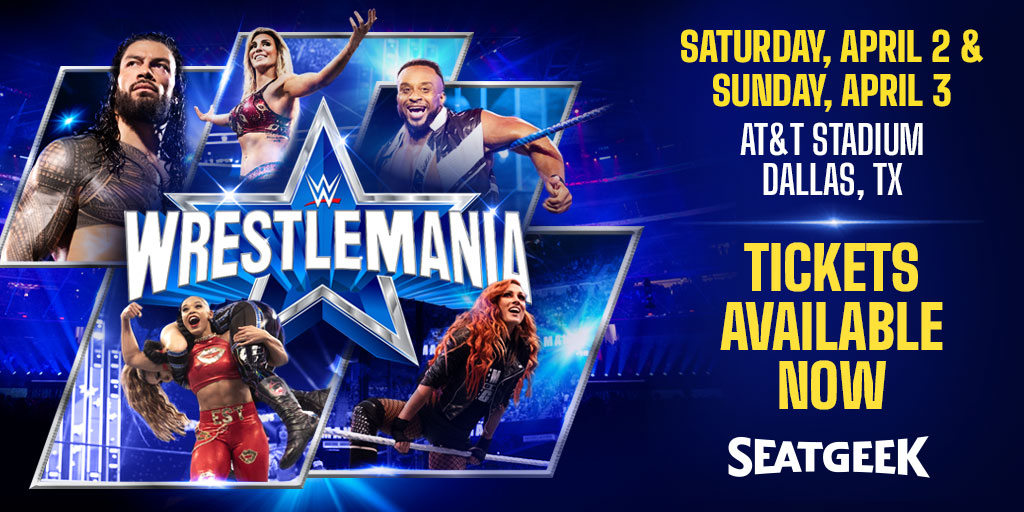 A report from WWFOldSchool has now suggested that WWE Officials are discussing Roman Reigns vs. Brock Lesnar vs. Drew McIntyre in a Triple Threat for the Universal Championship in the main event of WrestleMania 38 – Night 2. The feeling is that this is the biggest match they can book at this point, given that The Rock isn't available.
WWE wants to keep Brock Lesnar in the Universal Title picture as he's already in the mix and they also want to add Drew McIntyre to the picture since he's expected to be the top babyface of the Smackdown brand from Wrestlemania 38 season onward. Plus, Drew also has a history with both men and WWE wants to build him as an unstoppable force on SmackDown, once again.
Smackdown: Roman Reigns Crowned As The King Of The WWE
Last year's 'Mania main event of Night 2 also had a Triple Threat Match for the Universal Championship, where Roman Reigns defeated Edge and Daniel Bryan to retain his title. Reigns featuring in the main event of Wrestlemania 38 will make him a record six-time main-eventer at the Biggest Event of the Year.
Roman Reigns already claimed to main-event Wrestlemania 38
Another #WrestleMania main event to add to the collection.
Be there to #AcknowledgeMe. https://t.co/HN4G2AieuP

— Roman Reigns (@WWERomanReigns) November 12, 2021
Roman Reigns has already made a bold statement on headlining Wrestlemania 38 on Twitter as he re-tweeted content for the ticket selling promotional sent by the WWE. The earlier main-events featuring The Tribal Chief are given below,
WrestleMania 31 – Lost to Seth Rollins in a Triple Threat WWE Championship Match involving Brock Lesnar
WrestleMania 32 – Defeated Triple H to win the WWE World Heavyweight Championship
WrestleMania 33 – Defeated The Undertaker
WrestleMania 34 – Lost to Brock Lesnar in a match for the Universal Championship
WrestleMania 37 (Night 2) – Defeated Edge and Daniel Bryan in a Triple Threat Match to retain the Universal Championship