WWE ThunderDome is here bringing a whole new experience to the fans. For those who have been complaining about having a monotonous viewing party since Wrestlemania season won't be saying so from later this week onwards.
WWE has now confirmed ongoing reports of an extended residency at the Amway Center in Orlando, Florida, according to SI.com. It was noted that WWE has refurbished the venue and been dubbing it as the WWE ThunderDome during their stay.
WWE Thunderdome is opening, this week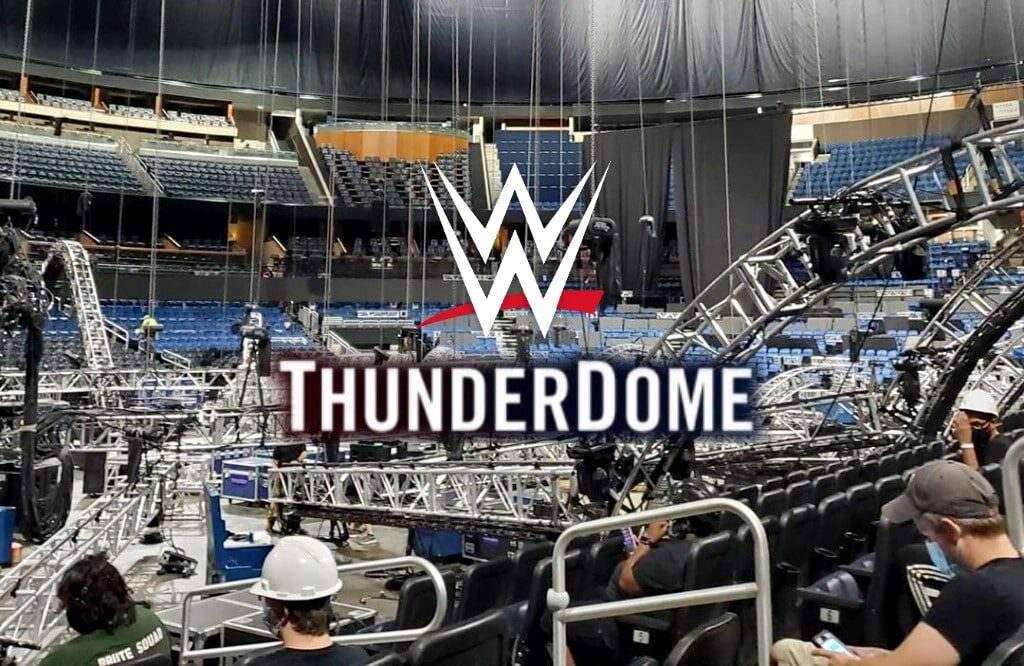 Starting from this Friday's episode of SmackDown, all future events, including RAW, SmackDown, and pay-per-views will be taking place from WWE ThunderDome. Summerslam will also go down from here although WWE has not officially declared it. There has been no word yet on changes to 205 Live, Main Event, or NXT.
WWE Summerslam 2020 – Shawn Michaels & Rey Msyterio To Appear?
WWE Executive Vice President of Television Production Kevin Dunn had a conversation with Sports Illustrated about what fans can expect from this new experience. He briefed about WWE ThunderDome having pyrotechnics, drone cameras, and video boards to give audiences a fresh experience.
"When people think of WWE, most think of the spectacle that we are, but it was just impossible to put on a spectacle in the Performance Center," said Dunn. "Moving to Amway, and unveiling WWE ThunderDome, the opportunities are limitless."
Lana-Lashley-Rusev WWE Romantic Angle Was Good For TV, Says The Latter
He added that WWE is flying drones in the arena, putting a roof inside the Amway Center, so that they'll be able to project content onto the roof. When a big star like Drew McIntyre will come down to the ring, the whole arena will turn into his content with lasers, pyro, smoke, projections on the top of the building, and on the floor.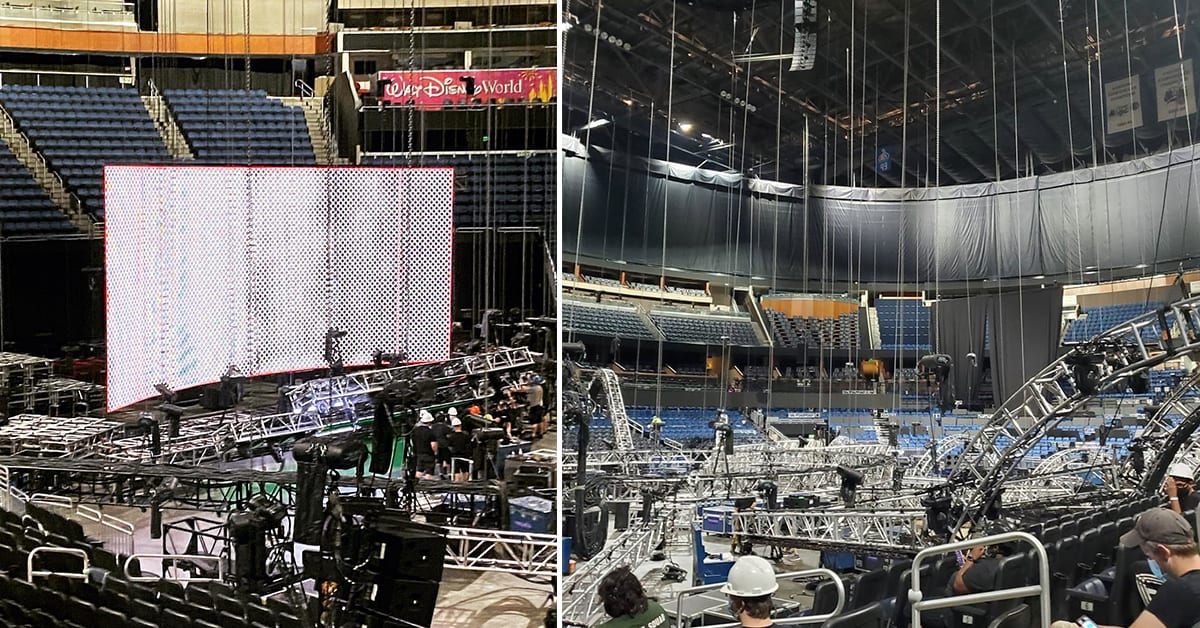 Dunn added that the "almost 1,000 LED boards" will feature virtual fans live via video streaming, which should make up for the absence of the in-person audiences. Starting on this Monday's RAW, fans already have the ability to register for their own virtual seat by using the website www.WWEThunderDome.com. This service is reportedly being introduced through a company called, The Famous Group.
Crews are currently at the Amway Center in Orlando, Florida converting it into the WWE ThunderDome. Several audio & video workers from them posted construction photos to Instagram. One of the crew members, @_age_88 noted on a post that they have been working 13 hour days since Sunday. He added that they might wrap construction of WWE ThunderDome by Wednesday of this week.