Going by the final episode of Undertaker: The Last Ride documentary series, The Undertaker is said to have wrestled his last match.
Since WWE has never admitted it, openly, there're still some chances that he could be back inside the squared circle. If he decides to have another go inside that pro-wrestling ring, his final opponent AJ Styles will be waiting for him in a typical environment.
Roman Reigns' Absence Is A Big Blow For WWE, Says AJ Styles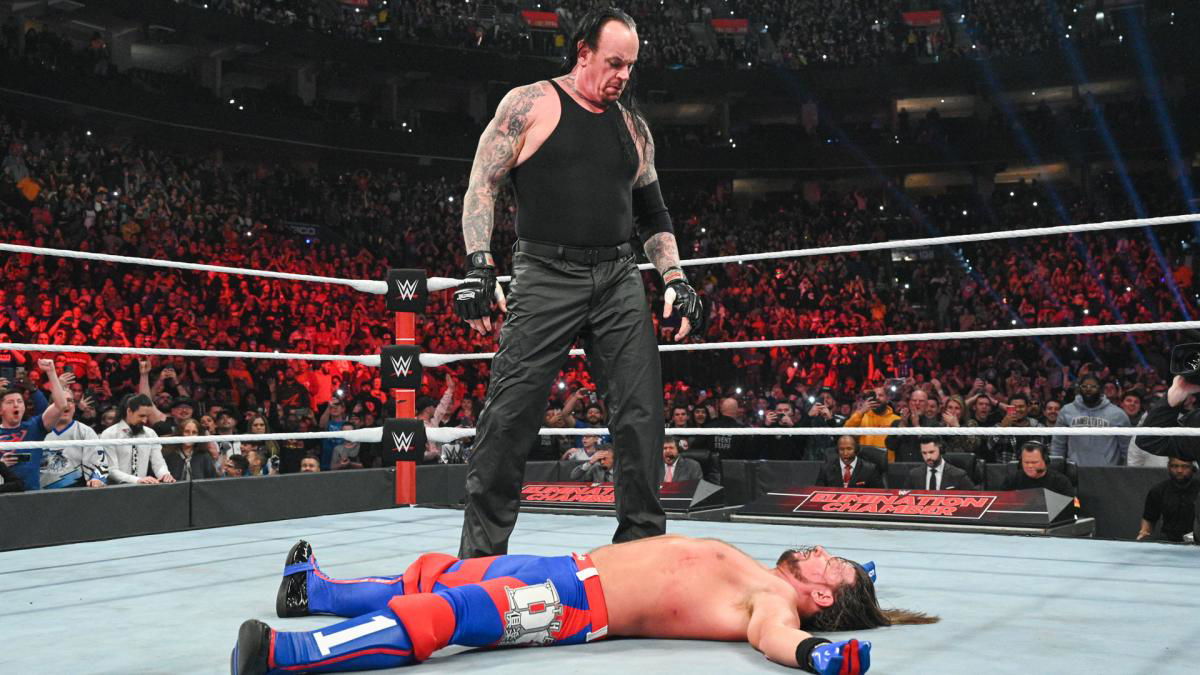 The Undertaker did receive one last match against the Phenomenal One, AJ Styles, as per his wish. But it didn't happen inside that WWE ring.
They instead fought in a unique Boneyard Match at WrestleMania 36 in an abandoned house. Thus, the thinking was WWE would be preparing another match for them. Then the finale of the Last Ride docuseries declaring that he's okay if that Boneyard Match would have been the last.
But AJ Styles is not satisfied with that experience as he wants to fight the Phenome, one more time, this time with an arena filled with audience. ViBe & Wrestling recently spoke to the former WWE Champion where he expressed the unfulfilled desire to work with The Undertaker again in front of the fans.
Alexa Bliss & Nikki Cross WWE Tandem Won't Be Over, Says The Later
He would love to push his own body to the limit while wrestling the greatest sports entertainer of all-time. AJ Styles also mentioned how much Taker loves this business as he himself does.
The current Intercontinental Champion then mentioned how the Boneyard Match provided some unique opportunities for them that made the whole encounter an instant classic. However, wrestling amid the audience is a whole different experience.
"If that means that he returns to a ring and we face in front of thousands of people, I would not hesitate for a moment. but will it happen? Would he be able to accept it? Probably not. If he decided that his career is over, I respect it. He has already done everything he had to do and has said, 'That's it, I have had enough', and believe me, I know what it is like."
The Undertaker has always mentioned how he would love to be back in the WWE, again if and when the company aka Vince McMahon needs him. So we can't really wipe out the opportunity to see these two lock horns yet again. Names like CM Punk and Big E do think that The Deadman will rise again and who knows if he'd step foot in the ring to wrestle AJ Styles again.
Get the latest news and updates from Indian Premier League, ICC World Cup 2019, Match Prediction & Fantasy cricket. Follow SportzWiki for all cricket news, WWE News & Sports News.