Alexa Bliss and Nikki Cross struck built an unlikely partnership on and off the in WWE to create a strong bond. They also have become more than good friends behind the scenes who are enjoying their WWE stints as a group. The team was separated for sometimes but these two quickly re-formed since the company likes them as a tandem.
Nikki Cross battled Bayley this past Sunday during The Horror Show at Extreme Rules pay-per-view that indicated WWE could also use her as a singles star, at some point. In fact, Cross also has a lot of aspirations to be a star on her own. But she doesn't want to break up her union with Alexa Bliss, this quick.
Roman Reigns' Absence Is A Big Blow For WWE, Says AJ Styles
While speaking with Metro, Nikki Cross stated that she doesn't like the idea of breaking up the tag team with Alexa Bliss. They still could offer a lot of exciting stories to the WWE Universe before their time as a team is over. They've become a support system to each other which shouldn't be broken, all of a sudden.
Summerslam 2020: Dominik's Debut & Title Match Confirmed By WWE
"I think it's more exciting for fans to see the different layers of the friendship. We're very different personalities, but we have a lot of similarities too and we've fought a lot of the same battles on a personal level. We get each other and we support each other, and we uplift each other. She's been such a good support system for me moving to Raw and SmackDown from NXT. For me, my interest is telling that story."
The tandem of Nikki Cross and Alexa Bliss could also soon find themselves chasing the WWE Women's Tag Team Championships, once again.
Considering there's a shortage of relevant teams in the female tag division, they're someone who could still keep the prestige high of these belts. They've been two-time tag team champions alongside Sasha Banks and Bayley.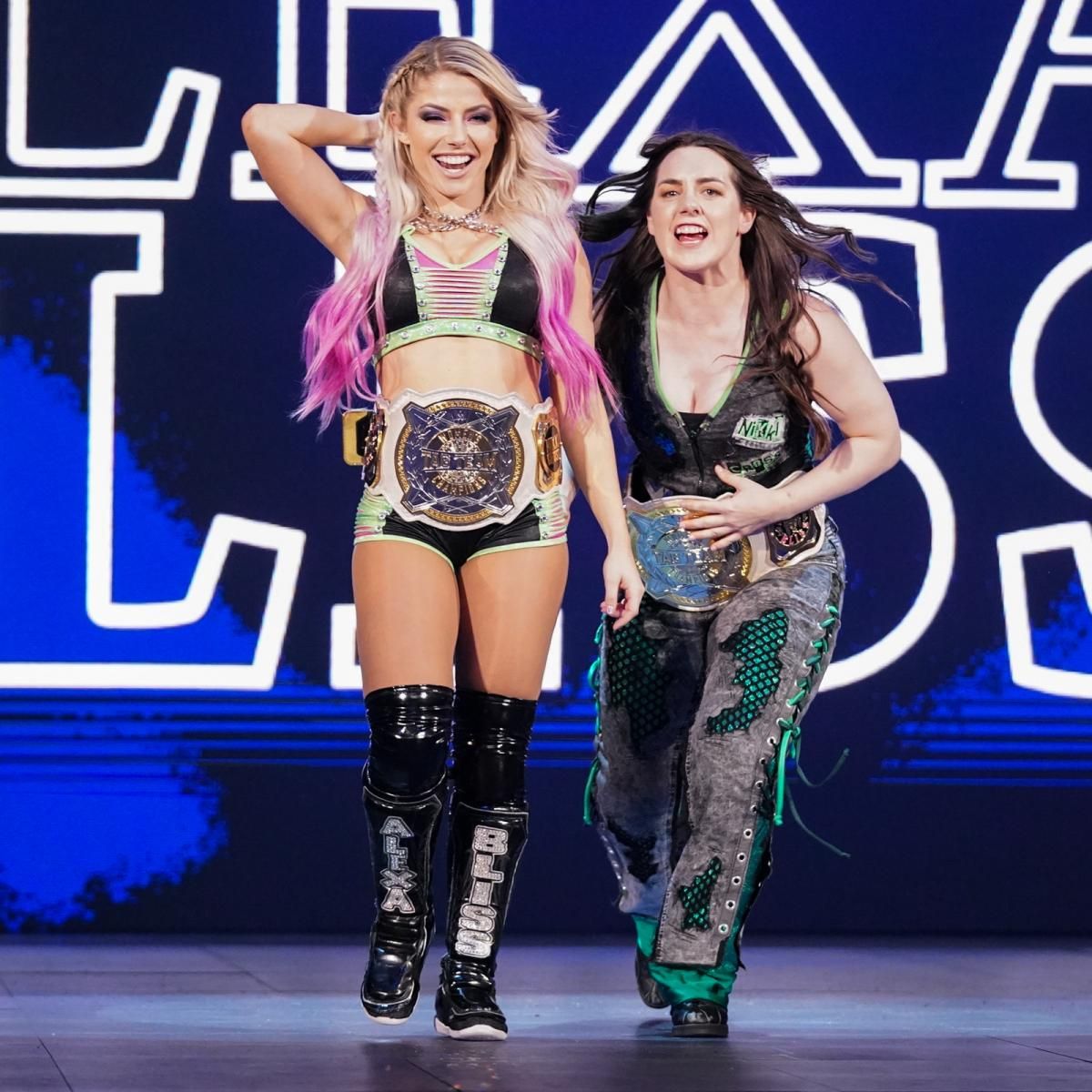 Since the latter team is the current tag champs, they could go back to war once again over those belts that should make Bliss-Cross Applesauce happy.
Furthermore, Alexa Bliss was the one to take Cross under her wing when she first arrived in the roster to give her an identity. So the UK-native hasn't forgotten The Goddess' contribution in her career.