A mother of two babies and the former WWE Divas Champion Maryse is back with incredible shape as the pregnancy season is over. The most beautiful Diva to ever step foot into the squared circle, according to many was back to melt hearts with her latest posts on Instagram.
However, fans may not get over-excited as they all know she's the loyal wife to her husband, The Miz aka WWE Smackdown superstar, Mike Mizanin.
WWE Star Liv Morgan Claims To 'Eat Your Soul' In Latest Photos
As seen on the posted photos, Maryse was seen donning a floral dress that appeared to be pretty revealing. She was showing off her incredible body shape and a new hair cut as the caption only had heart emojis. Millions of her fans responded to the post whereas Zelina Vega and Maria Kanellis also comments with emojis on it.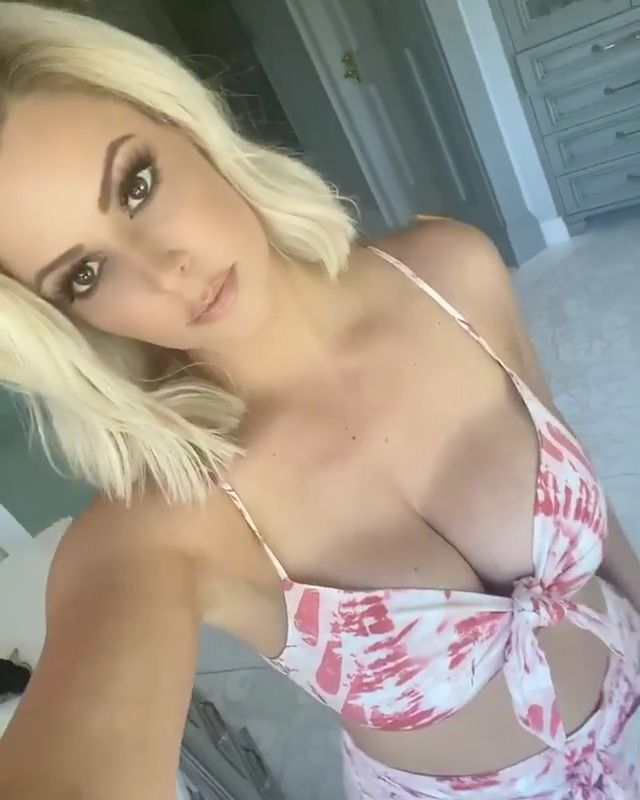 WWE Universe could have a delight if the company brings back Maryse in a certain capacity but it seems like she is happy in her home-life.
Photo: WWE NXT Hottie Scarlett's New Bikini Post Over Boyfriend's TakeOver Win
The Miz and his wife Maryse have welcomed their second child into this world, almost nine months ago. The baby's name is Madison Jade Mizanin. Their first baby's name is Monroe Sky Mizanin. Maryse is the only Diva on WWE women's roster who had both the pregnancy announcement on live WWE TV. She made one last appearance during Elimination Chamber 2019 to make an announcement about the second baby.
The so-called IT couple of WWE previously used to live in Los Angeles, California. But then they moved to Austin, Texas, a couple of years ago. Last year, Miz and Maryse had purchased a $6.4 million mansion in Thousand Oakes, California. Lordospain.net reported details on the house,
"The English Manor-style house is 10,400 square feet with 6 bedrooms and 9 bathrooms, and is located in the North Ranch Estates area of Thousand Oaks."
The Miz is currently involved in a championship feud with Braun Strowman over the Universal Championship. He has been a one-time WWE Champion, back a decade ago while feuding with John Cena. Moving forward, he has mostly been used in the mid-card title picture. Maryse has also had her success during her heyday as she is one of the top ten longest-reigning WWE Divas Champions.