JCC
Want to be a professional cricketer?
Register Now
*T&C Apply
WWE SmackDown locker room has a mystery hacker lurking around the superstars all the time threatening them to reveal truths when the time is right. The identity of this hacker has been kept secret for several weeks now as the audience is getting impatient.
It seems only the top creative team members could have had an idea about him or her. Or else, the Superstars don't have any idea who that mystery hacker could be.
WWE Legend Randy Orton Buys A Plane; Shares Picture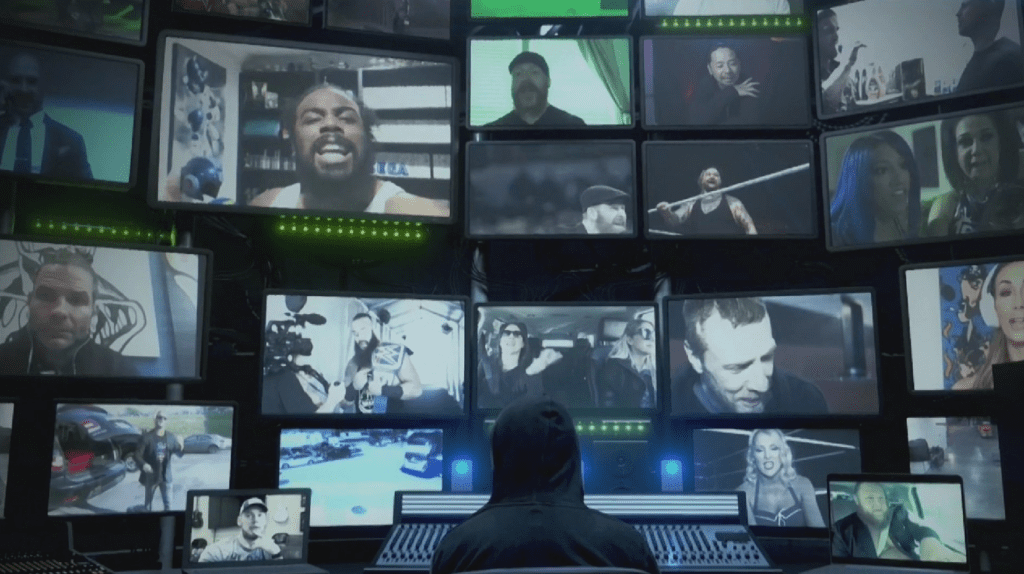 While speaking to the Gorilla Position, Mandy Rose revealed that she doesn't know who the SmackDown mystery hacker is who continuously brings ominous messages and glitches to our TV screen.
Although, he was was the one to change Mandy's life, she thinks nobody in the locker room doesn't have any idea about who this was. Mandy then went on to say that The Miz thinks that the SmackDown hacker could be his wife, Maryse.
This is what the Golden Goddess had to offer regarding the SmackDown mystery hacker,
"My prediction? To be honest, I have no idea" Mandy Rose revealed on Gorilla Position, confirming that she has no clue who the mystery Hacker is. "But the voice sounds very…actually it's funny."
"The Miz was walking by the other day and he thinks the voice sounds like Maryse. I was like 'wow I didn't think of that!' Like 'oh my god is it Maryse!? I know you're like joking but, um, it kind of does!' I'm kind of happy I'm not gonna lie, because it exposed Sonia and Dolph [Ziggler]. But no I have no idea. I do not know who the hacker is." (courtesy ringsidenews.com)
Reason Taynara Conti Wore Controversial 'Released' T-Shirt Before WWE Exit
It's yet to see when WWE does reveal the identity of the SmackDown mystery or chooses to make his presence felt, again. Hopefully, WWE could set up have a big reveal to conclude this storyline that got hyped up to a big extent that some even thinks that CM Punk could be the mystery hacker. Some even broke down the voice to reveal that it could relate to Maryse, indeed where some found it could be of either Shorty G or Ali.
The first major revelation the mystery hacker did was dealt around Mandy Rose and Sonya Deville. He pointed out how Deville had betrayed best friend Rose to keep her away from Otis and eventually got her hitched with Dolph Ziggler.
This led to a feud between the two of them whereas the continued the Mandy/Otis love angle in a positive direction. Since the SmackDown mystery hacker did such an important revelation, many believed that it would be someone linked to either Rose or Deville. But at this point, nothing is clear.
Get the latest news and updates from Indian Premier League, ICC World Cup 2019, Match Prediction & Fantasy cricket. Follow SportzWiki for all cricket news, WWE News & Sports News.