JCC
Want to be a professional cricketer?
Register Now
*T&C Apply
The #SpeakingOut movement has taken over the pro-wrestling fraternity starting from last night. A number of wrestlers have come up with their stories where they suffered sexual harassment by their colleagues. It is considered to be a strong movement for the progression of society where the victims will also feel relieved to some extent.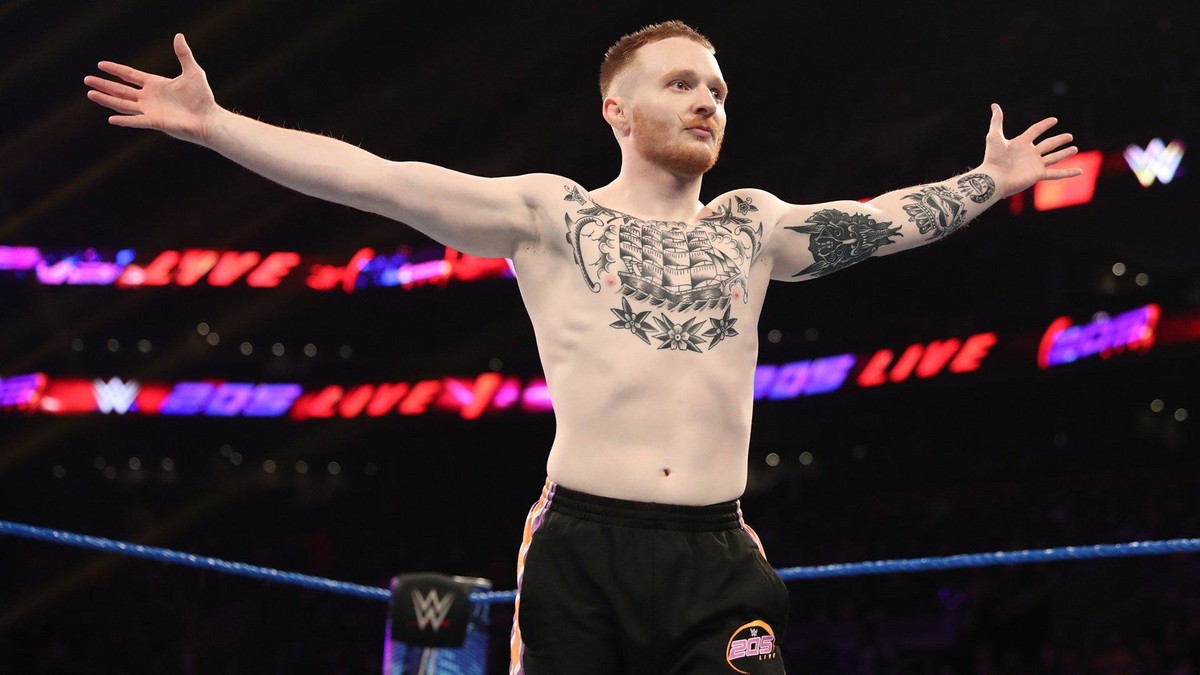 Some of the WWE superstars have been affected in this #Speakingout movement. Matt Riddle and Jordan Devlin were the first two men to be accused of sexual allegations. Now WWE 205 Live wrestler 'Gentleman' Jack Gallagher was the next target. As a result, he has been released by WWE after a girl brought up harassment accusations against him.
WWE's Matt Riddle Accused Of Sexual Harassment By Candy Cartwright
WWE confirmed the release with the following statement,
"WWE has come to terms on the release of Jack Gallagher (Jack Claffey)."
WWE has come to terms on the release of Jack Gallagher (Jack Claffey). https://t.co/3e6V82HiRY

— WWE (@WWE) June 19, 2020
For those who don't know, a girl named Becky accused Jack Gallagher of forcing himself on her. Her comments are posted below,
"I never thought this is something I would say publicly, but I want others to know that they never need to be ashamed and should feel like they can tell their stories.
On New Years Eve of 2014 I attended a house party, and Jack Gallagher (Gentleman Jack) was there. Jack got me drunk. While I acknowledge that I am an adult and can make my own decisions, he was literally pouring straight spirits into my glass, putting it to my mouth and telling me to drink. When I would make myself a drink he would add more alcohol when my glass was unattended. I thought I was in a safe environment and didn't need to shield my glass.
Jack asked me to sit on his lap, I said no. He then sat on my lap, and made advances. The entire time I expressed that I was uncomfortable, but I also didn't want to make a scene. In hindsight I should have.
At the end of the evening I went to the bathroom, and Jack barged into the room. I immediately stood up and tried to pull my skirt down. Jack grabbed me, and he pulled at my skirt. He pulled so hard he ripped my skirt. I managed to push him away and I left the room, I then immediately left the party. I spent years afterwards downplaying the story, trying to not cause any issues. I'm not going to be silent any longer."
WWE Raw Gets Former World Champion In A Trade From Smackdown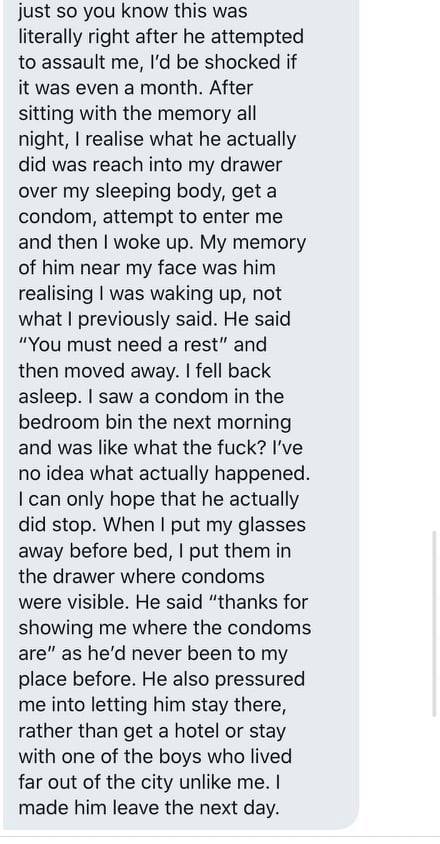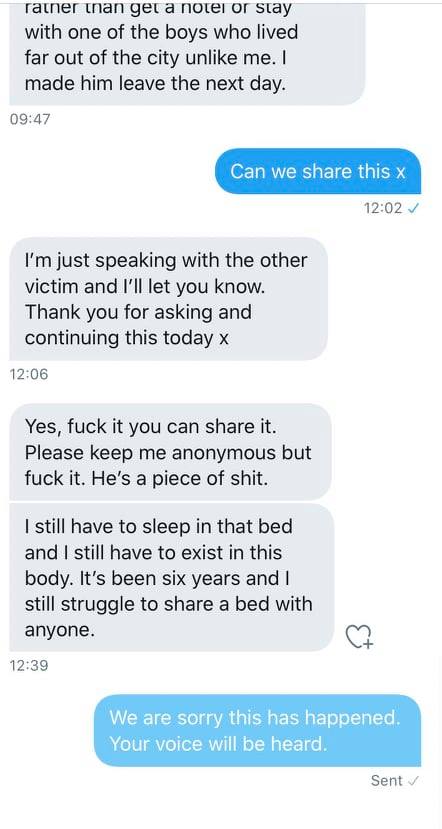 Additionally, another anonymous woman also posted the following regarding Gallagher and his misconduct with her. WWE overlooks these kinds of matters very seriously and hence they took an immediate step against Gallagher. This is also considered to be a warning to other roster members to set an example on how they're going to be punished if caught in the #SpeakingOut movement.
Thankfully for Matt Riddle, WWE has decided to help him out of the situation. Indie wrestler Candy Cartwright has accused him in the #SpeakingOut situation. But both Riddle and WWE are working together to file a defamation lawsuit against her.
In the meantime, Paige who has experienced such violent situations in the past has also opened up saying how much she is proud of all the victims who have spoken in to make the #SpeakingOut movement successful. She encouraged them to raise their voices up with the following comments,
"I'm only just catching up properly with social media and wow. Seeing so many of you speaking out against these disgusting humans makes me so sad to see your experiences but proud of you for telling your story. Keep using your voice. We love you and have your back"
Get the latest news and updates from Indian Premier League, ICC World Cup 2019, Match Prediction & Fantasy cricket. Follow SportzWiki for all cricket news, WWE News & Sports News.