JCC
Want to be a professional cricketer?
Register Now
*T&C Apply
Sasha Banks is one of the top stars from the WWE female roster. Quite expectedly, she has a lot of fans on social media who care about her very much. Sometimes those fans could go beyond their limit while expressing their love and in the process doesn't even dare of threatening the real-life husband of the former Raw Women's Champion. The reason is that he stole away Sasha from the fan!
The devotee of Sasha Banks expressed her disappointment over her marriage. For those who don't, The Boss tied the knot, secretly in 2016 with a backstage employee in WWE names Sarath Ton who also wrestled as Milaze in a WWE ring. The fan apparently showed off his anger over Ton since he stole Sasha from him.
"my problem is Sarath Ton/Mikaze cause he stole/took Something from me. On August 4, 2016 He stole sasha/Mercedes Mercedes heart from me. Funny thing you look a lot like that d*ck Sarath/Mikaze."
WWE Star Lacey Evans Not On The Goodbooks Of Vince McMahon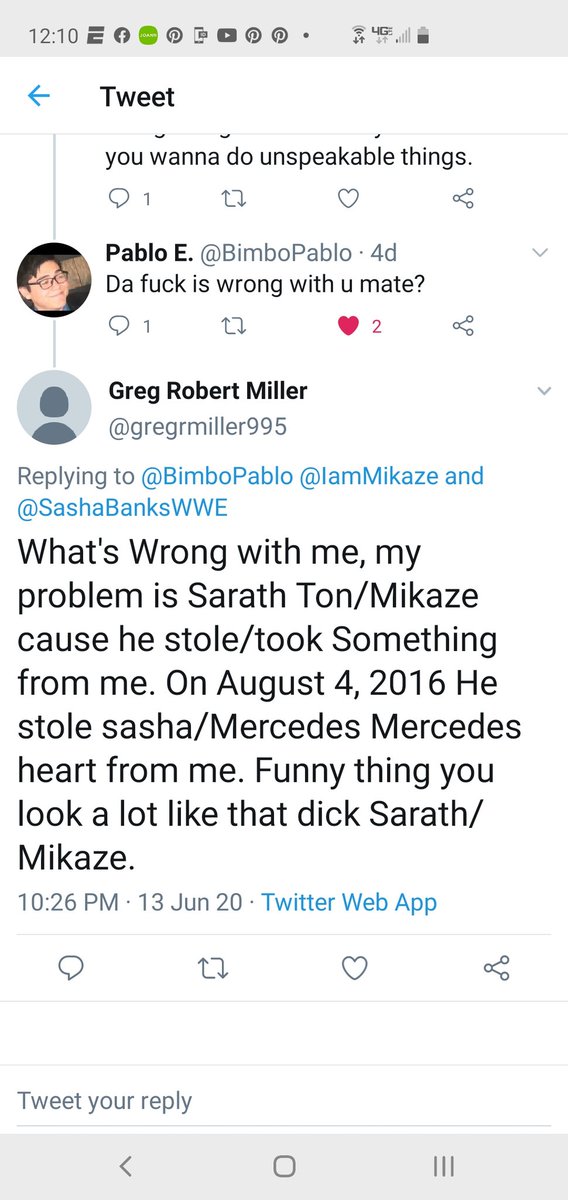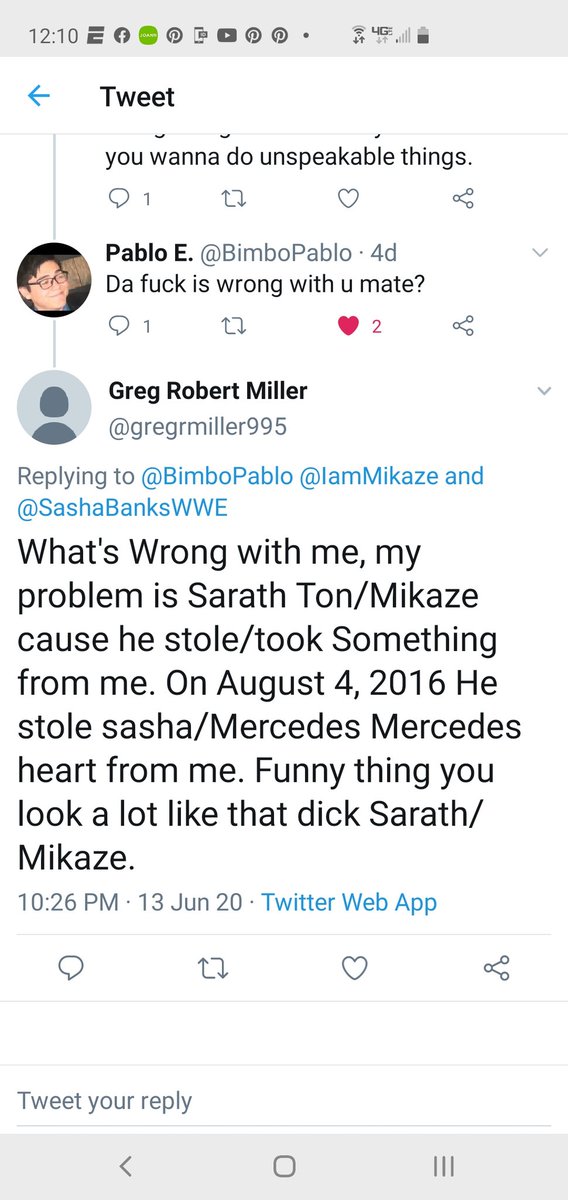 The fans even posted more threats to Sasha Banks commenting that he may be coming to get Sarath Ton,
"Sarath Ton/Mikaze whatever his name is I don't care will be destroyed if I ever get my hands on him. And Sasha will have a better/real man like me to call her Husband. Go to Hell."
WWE Star Alexa Bliss Restricts Twitter Account After Online Harassment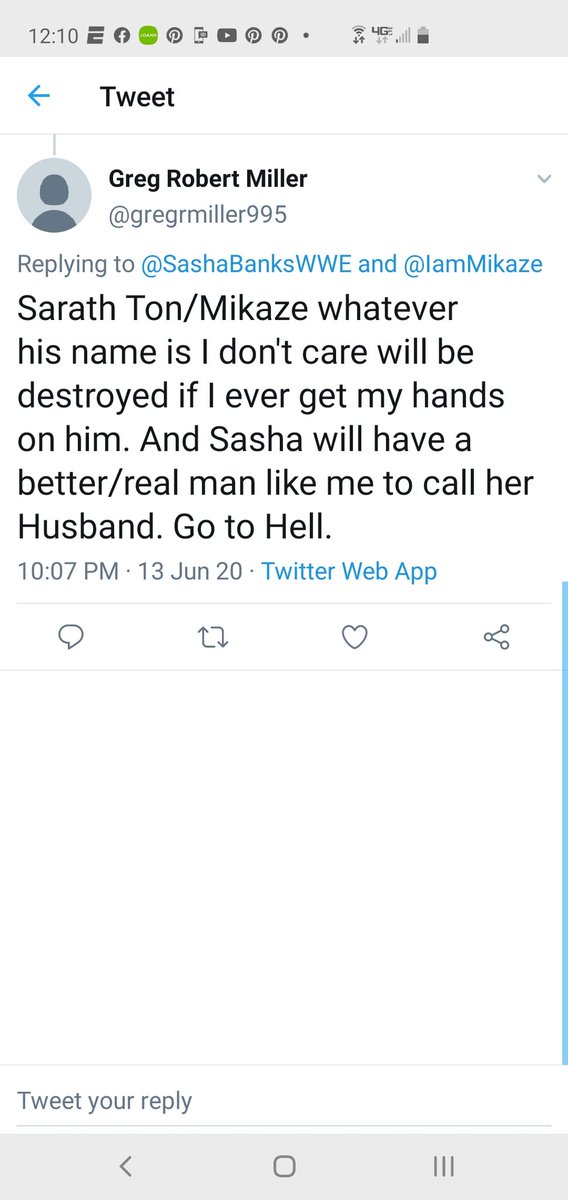 It was the husband of Sasha Banks who posted several of the tweets directed at him having a caption that read, "What a tool".
The fan eventually proceeded as he recalled a match in WWE where Sarath Ton was used as an enhancement talent against Ryback. The Big Guy decimated Ton during that match but that would be no comparison on what these lovesick fans intend to do with him.
Sasha Banks didn't comment on the situation but she did comment on how her haters always try to blast her on social media. Appearing on WWE The Bump, Bayley's best friend addressed these haters. It doesn't matter if they 'spout venom' at her on social media because at least they're typing her name to keep her in the conversation.
"You know I just think for me I'm just going to keep being me. People are going to keep talking about me. People are going to keep loving me, hating me, whatever."
"I am the conversation I am the blueprint I am the leader I am the legitimate Boss for a reason. Talk about me! There is a reason why I'm the most famous Four Horsewoman. I have the most followers, baby. I'm the best of the best so keep on following me."
Sasha Banks made it clear that it doesn't really matter whether people are talking trash about her because she seemed really happy to be in the conversation. At Backlash 2020 edition, she teamed with Bayley to retain the WWE Women's Tag Team Championships against the IIconics-Billie Kay and Peyton Royce and Alexa Bliss and Nikki Cross.
Get the latest news and updates from Indian Premier League, ICC World Cup 2019, Match Prediction & Fantasy cricket. Follow SportzWiki for all cricket news, WWE News & Sports News.