Daniel Bryan has not been featuring on WWE shows ever since Wrestlemania 35 has passed by. He lost the WWE Championship to Kofi Kingston on that night to take a hiatus from Smackdown. But the reason for the same is still unknown. Some of the sources have mentioned an injury may have caused the same. But it's still not a confirmed thing especially after WWE advertised him.
How Becky will make history at MITB?
WWE cancels a huge PPV event, Reason revealed.
This week's episode of Smackdown Live took place from Lincoln, Nebraska that witnessed a shocking betrayal from Kevin Owens who downed Kofi Kingston with an attack from behind. Apart from that, we have also received two solid Money in the Bank matches from the blue brand that will feature the lineup of Roman Reigns vs. Elias and Becky Lynch vs. Charlotte Flair in a championship bout.
Additionally, the fans in attendance could have been received a pleasant surprise in the form of the former WWE Champion. Local ads have advertised Daniel Bryan to appear on the show in Lincoln. Since he is off from the main show, it would have been happening in a dark segment that is the untelevised portion exclusively reserved for the fans live in attendance.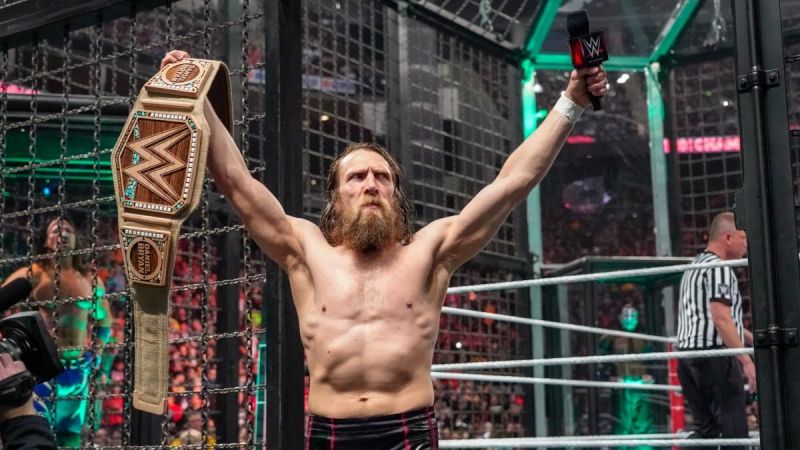 However, Daniel Bryan did not appear in front of the audience as per the scheduled. PWInsider.com revealed that he was not even present in the building in the first place. So there's no question of seeing him. Initially, WWE was advertising him in a big match against Randy Orton for the dark main event. But later it got canceled. Roman Reigns and the Intercontinental Champion Finn Balor replaced the originally scheduled duo in that portion.
This is not the first time that WWE canceled Daniel Bryan's appearance in the post-Wrestlemania season. WrestlingINC.com previously reported how he pulled himself out from previously advertised Live Events of Smackdown. He did not appear on this past week's house shows in Madison, Wisconsin and Rochester, Minnesota without any explanation.
We would like to mention again that Daniel Bryan has not attended any of the shows since losing the WWE Championship match against Kofi Kingston. With repeated missing of these events, the theory of his neck concussion coming back may turn out to be true. In this case, his pro-wrestling career could be in severe jeopardy. He did have to retire in 2016 due to this. There are still some speculations running whether WWE has again barred him from competing or not after Wrestlemania 35.
Get the latest news and updates from Indian Premier League, ICC World Cup 2019, Match Prediction & Fantasy cricket. Follow SportzWiki for all cricket news, WWE News & Sports News.
Related posts
ICC Women's T20 World Cup 2020: Brett Lee Names His Top Two Impressive Teams
The ICC Women's T20 World Cup 2020 is less than two days away to begin. Ahead of this tournament, the former Australian men's fast-bowler Brett Lee has named the top two women teams which have impressed him most. The ICC Women's T20 World Cup 2020…
Potential Big Title Match Planned For WWE WrestleMania 36
As reported earlier, Asuka and Kairi Sane has recently set a new record with the women's tag team championships. They have broken the previous record of the longest reign with these belts of The IIconics and surpassed it, as of this week. The two heels…