WWE's plans for SummerSlam are slowly shaping up to be concrete after a lot of delays. They have to make some plans before it is too late for the show which is a month away in the calendar. One big match needed to be canceled from the card that was originally supposed to be a blow-off contest and perhaps the main event of the show, as well.
Edge and Randy Orton's The Greatest Wrestling Match Ever at Backlash match wasn't supposed to happen that early. The two old friends turned bitter rivals were slated to battle at SummerSlam, a long time ago. Edge's injury got in the way resisting WWE's booking of a third match between the two legendary names.
Edge Reveals Story On Triceps Injury From WWE Backlash 2020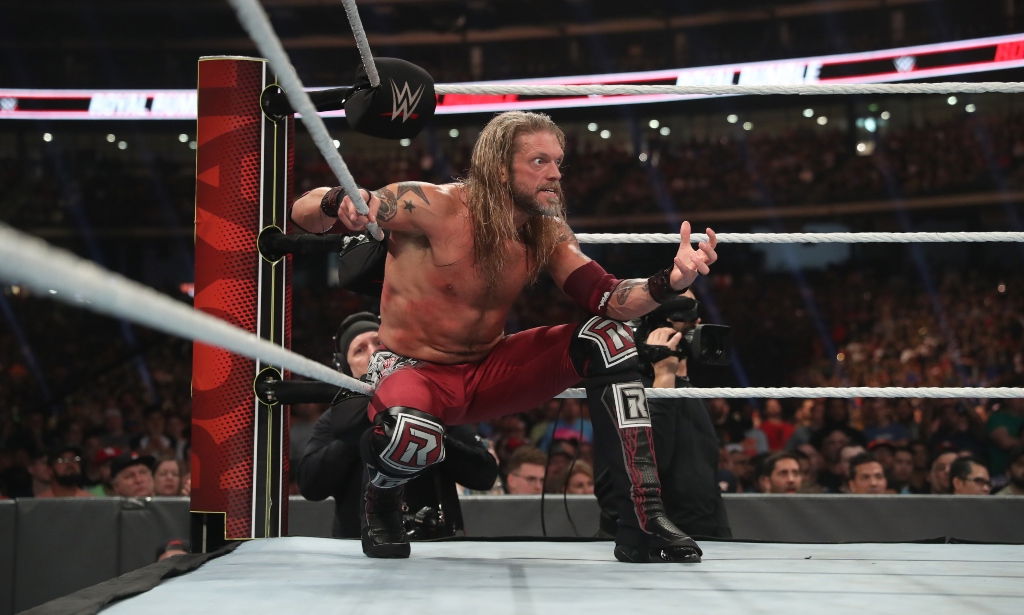 Ringside News has reported that Edge and Randy Orton were initially slated to conclude their program at SummerSlam 2020. Additionally, the source was also informed that at one point "that was the only thing solidified" match in the card as these two were involved in a long-term storyline.
Edge Addresses Controversy From WWE's Greatest Wrestling Match Ever
In changed circumstances, Randy Orton is expected to wrestle Drew McIntyre for the WWE Championship at SummerSlam. Edge and Randy Orton's storyline is not over, yet but the third match is not happening at the biggest party of the summer, as planned earlier. Perhaps, it would be rescheduled on a later pay-per-view, moving forward, depending on how Edge recovers.
As reported earlier, Edge was perhaps aware of heading into Backlash that his scheduled match at SummerSlam could be in jeopardy. He realized that something was wrong in his arm going into the match. His doctor also warned him about it and the injury turned out to be worse as the match progressed. This is what Edge had to offer regarding the injury while speaking with Comic Book,
"Even with the Backlash match, my arm was sore going into it but I didn't realize, I didn't think anything was going on, it was just a little sore. Okay, well that makes sense. When I got the surgery the doctor said there was a pretty good chance it was partially torn going into the match. I didn't know that, I just thought my elbow is a little sore. But when you're a wrestler, stuff gets sore, that's what happens."
Get the latest news and updates from Indian Premier League, ICC World Cup 2019, Match Prediction & Fantasy cricket. Follow SportzWiki for all cricket news, WWE News & Sports News.