Charlotte Flair competed against Asuka for WWE RAW Women's Championship on this week's episode of Monday Night RAW. She ended up losing the match after submitting to the Asuka Lock. It was also the first time that The Queen lost a match to the Empress of Tomorrow but WWE did play an injury angle to protect Flair. Now it seems she indeed needs a break from the squared circle.
Charlotte Flair suffered a kayfabe injury when she involved in a fight with Nia Jax, first inside the ring and then, backstage. It seems that WWE is going to use this angle to write The Queen off the TV. It was done to explain Charlotte taking time off. As previously reported, WWE already has a storyline update saying that the ten-time champion "may have suffered a potential collarbone fracture."
Rape Comments On Sasha Banks: AEW Suspends Sammy Guevara In #Speakingout Movement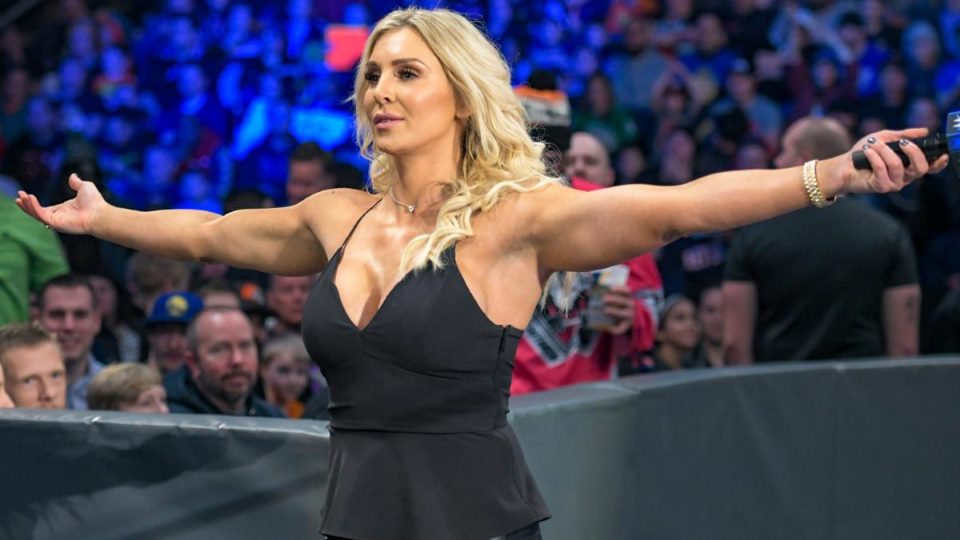 Now, talkSPORT is reporting that Charlotte Flair will have a long break from WWE. She'd be off TV for several months. If WWE can't set up good storylines for her, she might not be returning to TV for the rest of 2020. It's confirmed that she will surely be missing SummerSlam 2020 due to the surgery.
"Sources have told talkSPORT that Flair will be taking an extended break from WWE. The 34-year-old has been a constant on the show for years now and she is going to be taking some personal time and having some surgery.
The idea is that she will return around Royal Rumble season next year, but if a good story pops up before then – around Survivor Series – she would be open to return later this year.
There's a 0 percent chance Charlotte returns for SummerSlam."
It was reported that Charlotte Flair is reportedly taking this break as personal time-off and also going through the surgery.  If a storyline could raise interest for her then she would be open to returning later this year around the time for Survivor Series.
Also, talkSPORT noted that Vince McMahon could bring back the most trusted shoulder as early as September if she recovers from the surgery, but that is not the current plan.
An additional update on Charlotte Flair noted how she could miss the rest of the year 2020, starting from now. She could return around the Royal Rumble event when WrestleMania 37 hypes start to peak up.
This does leave a big gap in the women's division. SummerSlam plan as reported by Dave Meltzer was supposed to be Nia Jax vs Asuka vs Charlotte Flair. But that match won't be going down, as planned.