Irfan Pathan believes aggressive instinct rather than any technical deficiency has led to Virat Kohli's indifferent run in the series against England thus far. Virat Kohli has scored just 124 runs at a lowly average of 24.80 in the five innings he has played so far. The 55 runs he scored in his last knock is his only half-century of the series to date.
Across formats, the India skipper hasn't scored a century since November 2019 and has also slipped to the 5th spot in the ICC Test rankings as a batsman.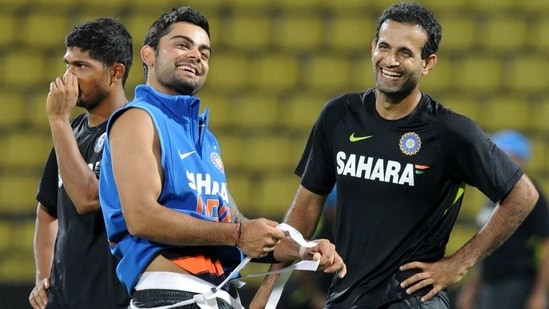 Irfan Pathan: More Than Technical Aspects, Virat Kohli's Aggressive Thinking Is Causing Him Problems
During an interaction on Aakash Chopra's YouTube channel, Irfan Pathan attributed Virat Kohli's underwhelming performance to his dominating nature.
Irfan Pathan said: "I feel more than the preparation, Virat Kohli looking to dominate is forcing him to play deliveries outside off-stump. It is just that small thing. More than technical, Virat Kohli's aggressive thinking is causing him problems."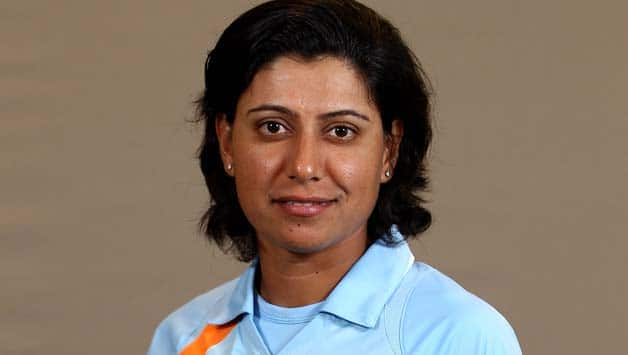 Anjum Chopra feels Virat Kohli's pursuit of excellence has led to his downfall.
"He also knows that he has to score runs. But the thing about error-free batting, that he will make a statement is putting more weight on his shoulders and maybe not allowing him to move freely. I feel he needs to bring his standard slightly lower than the error-free batting he is trying to do," said Anjum Chopra.
Virat Kohli has been targeted outside the off-stump by the English bowlers. They have played with his patience and eventually got him to poke at deliveries to be caught behind the wickets.
Irfan Pathan is a former Indian cricketer and actor. He was a bowling all-rounder and a member of the Indian cricket team that won the 2007 ICC World Twenty20 and 2013 ICC 2013 ICC Champions Trophy. Beginning his career as a fast-medium swing and seam bowler, Irfan Pathan broke into the national team soon after turning 19 and evoked comparisons with Pakistan's Wasim Akram with his promising performances and prodigious swing.
Virat Kohli Has Lost Patience Against England Bowlers: Sanjay Bangar
Sanjay Bangar pointed out that Virat Kohli has lost the battle of patience against the England bowlers.
He observed: "The bottom line as far as I am concerned is that Virat Kohli has not shown the patience that England bowlers have shown against him. That was the only difference."
The former Indian batting coach added that Virat Kohli's mode of dismissals has been slightly different from the ones in 2014.
Bangar explained: "He has not got out defending a lot of times. He has gone towards the ball in all his dismissals. If you see his dismissals from 2014, he did not get out playing the drive as many times as he got out defending. I feel he is playing the sixth or seventh stump delivery, which is not required to be played."
With the series tied at one apiece and all to play for, the Indian skipper will hope to rise to the occasion and play telling knocks in the remaining two Test matches.
In the 2014 England tour, the Indian skipper had a horrific series where he ended up scoring only 134 runs from four Tests. He averaged only 13, with scores of 1, 8, 25, 0, 39, 28, 0, 7, 6, and 20.
Virat Kohli had contrasting tours of England in 2014 and 2018. In 2014, he managed only 134 runs in five Tests at a poor average of 13.40. Four years later, he hammered 593 runs in the five-Test series. Virat Kohli averaged 59.30 with two hundred in 2018.