The current WWE Intercontinental Champion AJ Styles is a fan of gaming who has his own Twitch stream. Recently, he returned to his weekly session via the account to answer some more questions that he received from his fans. An individual asked him about the experience he had during his first match. He recalled how excited he was to have an audience for the first time.
"I was in a ring and it's not in front of a whole bunch of people but there were people out there. And for me, it was awesome because I was doing it in front of people. I bet that if I watched it now – we're talking about 21 years ago, it would be terrible. I am sure of it. But for young AJ, well, that first match was under a mask and they called me Mr. Olympia. But I was out there, and I was happy about that."
WWE Summerslam: Stephanie McMahon Confirms Two Women's Title Matches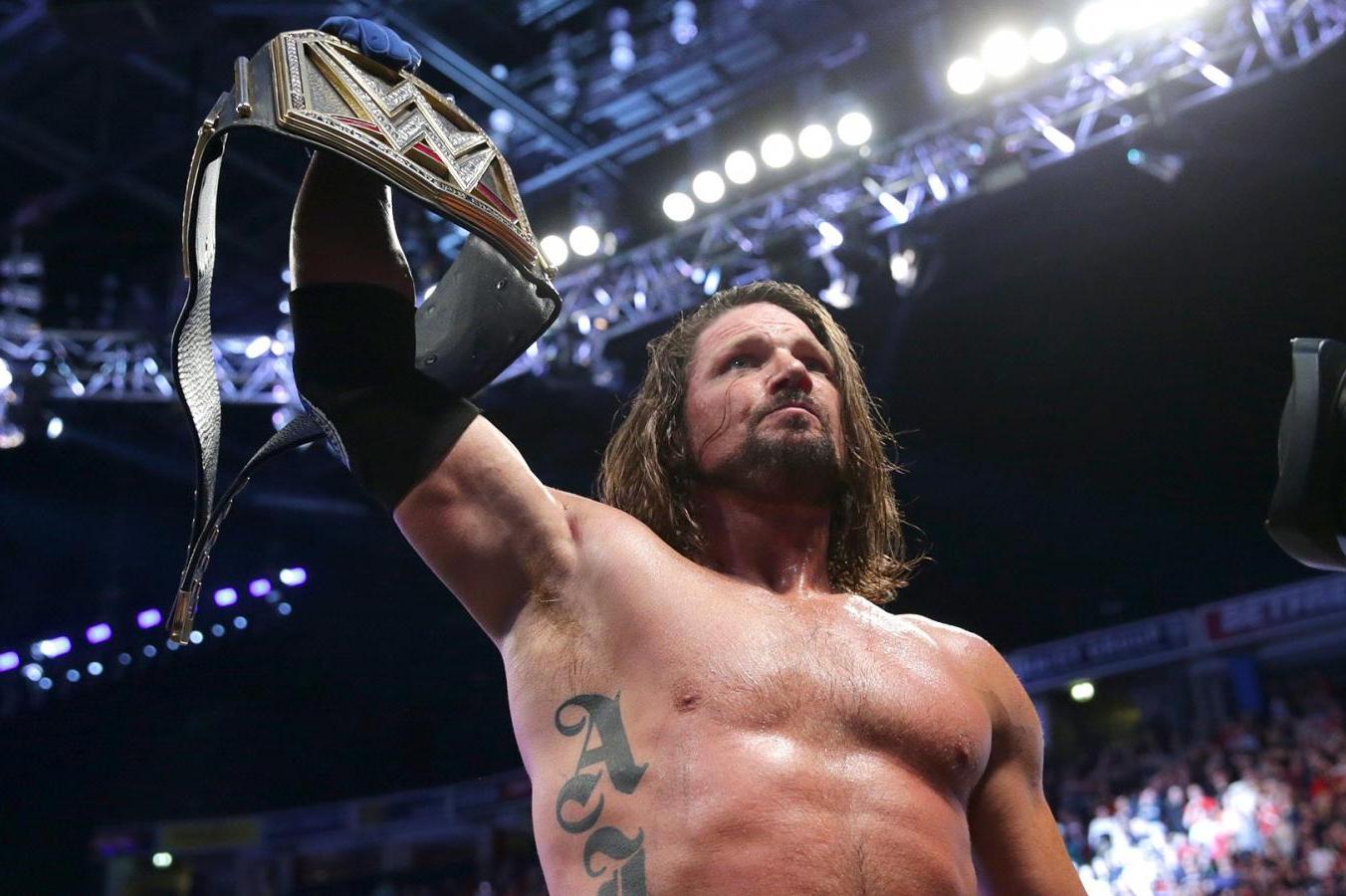 For those who don't know, AJ Styles spent most of his early wrestling days around the independent wrestling circuit. He also enjoyed runs on TNA wrestling promotion and NJPW before finally getting a call from the WWE. It was in 2016 when he made his debut and got to perform amongst a sea of audience.
Moving forward, AJ Styles had a dominant 371-day reign as the WWE champion that spanned from November 7, 2017, until November 13, 2018, where he lost the championship to Daniel Bryan on a weekly episode of SmackDown. By then, he became the longest-reigning WWE Champion in the history of the blue brand.
The thought was that AJ Styles would eventually go on to break the 434-day reign of CM Punk who had the longest reign with the WWE Title in the modern era. But that wasn't the case as he had to drop the belt, all of a sudden.
Ridge Holland: WWE Considers This NXT Star THE NEXT BIG THING
He revealed during the Twitch stream that higher-ups in the company didn't think fans would be as interested in seeing a rematch between Styles/Lesnar. Rather, they wanted to present the first-time match between Lesnar and Bryan. As a result, The Phenomenal One lost the title,
"I think the reason why you saw that happen was because you already saw Brock Lesnar/AJ Styles and – oh man, I'm just not going to go there… Not you guys, I'm sure you guys would like to have seen the rematch of AJ Styles and Brock Lesnar but [WWE] didn't think anyone else would," AJ stated.
As per the theme of Survivor Series PPV, Brock Lesnar, the champion from Raw and AJ Styles, the champion from SmackDown squared off in a dream match on the 2017 edition. One year later, the equation was about to be the same producing a rematch between the two at the same PPV. So WWE made the title switch and made Bryan the new champion resulting in the David vs Goliath bout.
Get the latest news and updates from Indian Premier League, ICC World Cup 2019, Match Prediction & Fantasy cricket. Follow SportzWiki for all cricket news, WWE News & Sports News.