Becky Lynch competed against Shayna Baszler at WrestleMania 36 while defending her Raw Women's Championship. After having a title reign of one-year, it was supposed that The Man was all set to drop the title to Baszler.
The challenger was in the middle of a monstrous push who bulldozed through the entire locker room at the Elimination Chamber. But that didn't turn out to be the case due to a change in creative planning.
Becky Lynch WWE Return: Fiancee Seth Rollins Makes Interesting Comment
Additionally, it was recently revealed that Becky Lynch was also in favor of dropping the title to the Queen of Spades. While speaking to the Bella Twins' podcast, the former Women's Champion revealed when she and Seth Rollins were trying to have a baby.
Fortunately, for them, the baby happened sooner than they have initially expected and thus she knew she'd have to go into a hiatus.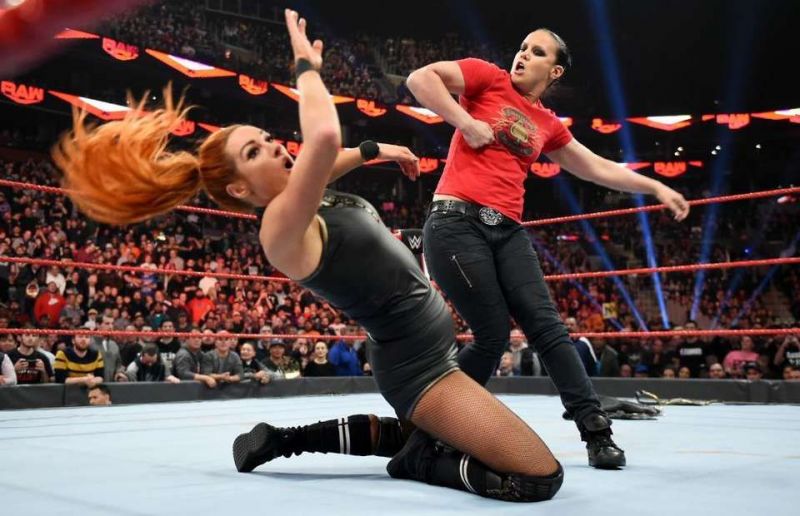 Thus, Becky Lynch pitched the idea to the WWE creative team for Shayna Baszler to defeat her at WrestleMania 36. WWE also set Baszler up as a force to be reckoned with on the main roster right after her debut and indicated that it's just a matter of time that she ends up winning the title. Those plans obviously changed in due course and Becky never lost the belt via a pinfall loss,
"Originally I was like, ok, well … I'll wait til I'm done wrestling and then I'll have a family. But then I started thinking, but wait, why do I have to do that? Guys don't have to do that. Hell, I'll just do it whenever the time feels right! So we started trying, and I just thought it would take a long time. And it didn't. We were super lucky."
"It happened before I would've expected and I was still the champ at the time. I actually thought that I was going to lose the title at WrestleMania, which I also pitched … but you know, plans change!"
Becky Lynch Pregnancy: Shayna Baszler Calls WWE Raw Star 'Pathetic'
It was also noted that Shayna Baszler was slated to win the 2020 Royal Rumble match and then face Becky Lynch for the Raw Women's Championship at WrestleMania.
But then Charlotte Flair was victorious as she was sent to NXT via this move. The plans for Baszler were also set to win Money In The Bank but then it got changed again as Asuka won the bout and became the new champion.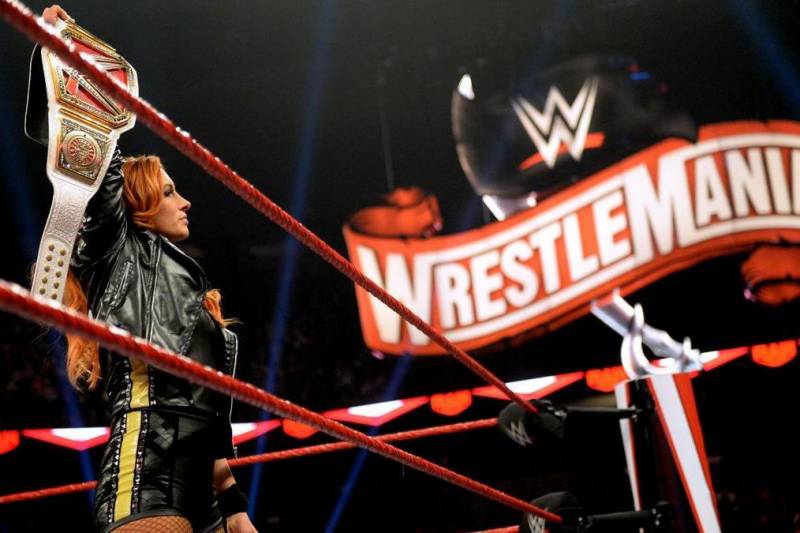 While Becky Lynch has taken a time off from WWE, it's rumored that Vince McMahon has lost interest in Shayna Baszler. Ringside News reports that the former NXT Women's Champion is still around but "on the sidelines."
She's not nursing an injury, either. McMahon doesn't like any of the pitched ideas around her. "She was a Heyman project", anyway who is just not a good fit, perhaps after the firing of Heyman.
Get the latest news and updates from Indian Premier League, ICC World Cup 2019, Match Prediction & Fantasy cricket. Follow SportzWiki for all cricket news, WWE News & Sports News.