WWE is setting up Bobby Lashley to be a reckless force on Monday Night Raw during his current championship run. Despite having a sidekick in MVP by his side, he isn't being presented as a cowardly heel. But with each week, he's becoming stronger and this week's episode of Raw was no exception where he achieved a major feat.
RAW kicked off with WWE Champion Bobby Lashley celebrating his Hell in a Cell win over Drew McIntyre with some models. He was glad over the fact that Drew can't challenge him for the title again. The New Day came out as Kofi Kingston showed footage of him pinning Lashley a few weeks ago. Kofi then challenged for a WWE Championship Match at the Money In The Bank 2021 PPV which was accepted.
WWE Money In The Bank 2021: Two Title Matches; Ladder Match Participants Revealed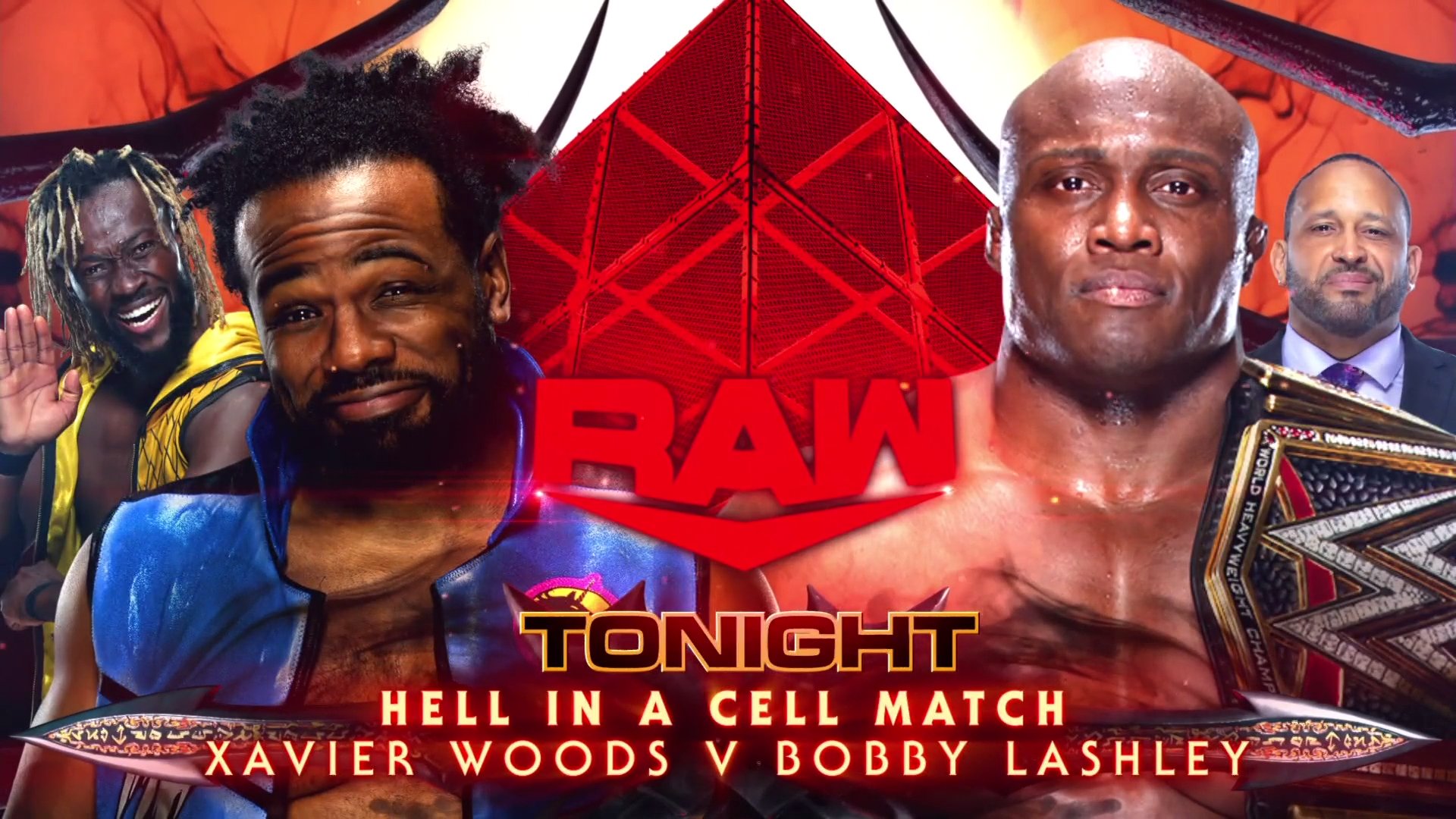 But for Kofi to get this Title match, Xavier Woods was inserted in a match against Bobby Lashley and that match appeared to be a Hell in a Cell match. In that main event of Raw, the WWE Champion tapped out Woods with the Hurt Lock submission to secure an easy win. He kept on attacking Woods even after the match to send a message to his Money In The Bank opponent, Kofi Kingston to send the show off the air.
Brock Lesnar Reportedly Begins Talk With WWE For Summerslam 2021
Bobby Lashley is undefeated at Hell in a Cell
With this win over the former tag team champion, Bobby Lashley becomes the first wrestler in WWE history to compete in two Hell in a Cell matches within a span of 24 hours. Not only that, but he also became victorious in these two matches.
There's a reason why a sudden Hell in a Cell match took place on Raw, the first-ever in the history of Raw. According to the Mat Men Pro Wrestling podcast, USA Network officials weren't happy when WWE conducted a Cell match on last week's episode of SmackDown (Roman Reigns defeated Rey Mysterio for the Universal Championship on FOX)
"I can tell you for a fact that USA Network is very unhappy that the Hell in a Cell match is happening on SmackDown. I'm not gonna say they are fuming but they are very unhappy about it."
So, WWE wanted to make the USA Network officials happy and in turn, increase the viewership of the show. As a result, they did a Hell in a Cell match on RAW featuring Bobby Lashley and Xavier Woods.