In a recent post, former WWE Universal Champion Braun Strowman shared a photo of himself via his Instagram story. He was basically trying to showcase his incredibly fit body in the photo and how he keeps his regime intact while being at home. But things went really nasty as fans spotted a syringe lying near his bathroom mirror through which the photo was taken.
Thus, many of the WWE Universe members started accusing The Monster Among Men of taking steroids after spotting that syringe lying in his room. Braun Strowman realized the mistake and soon he deleted the picture from his story but since then only one theory was doing round on the Internet and especially keeping his huge body in mind.
WWE Star Bayley Tops Women's 100 list For 2020
Braun Strowman Accused Of Taking Steroids By WWE Fans
You can check out the deleted photo as given below,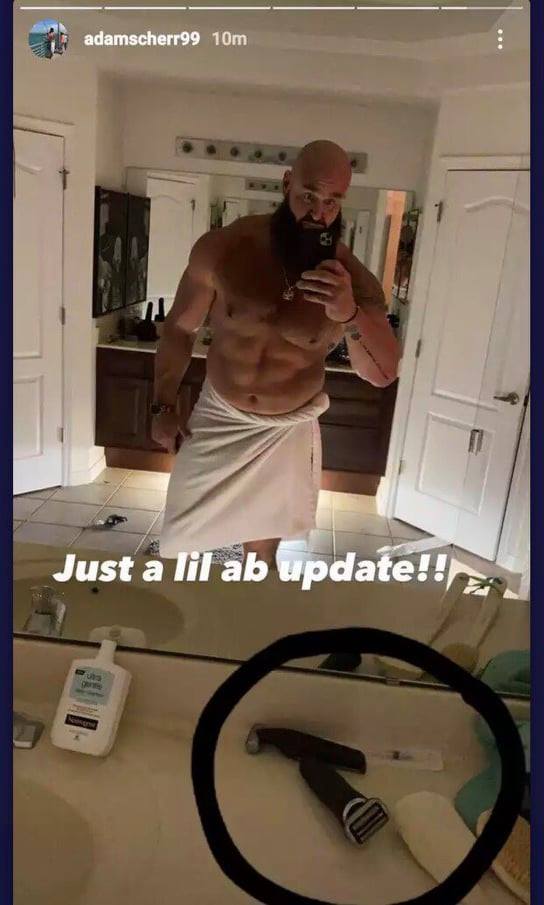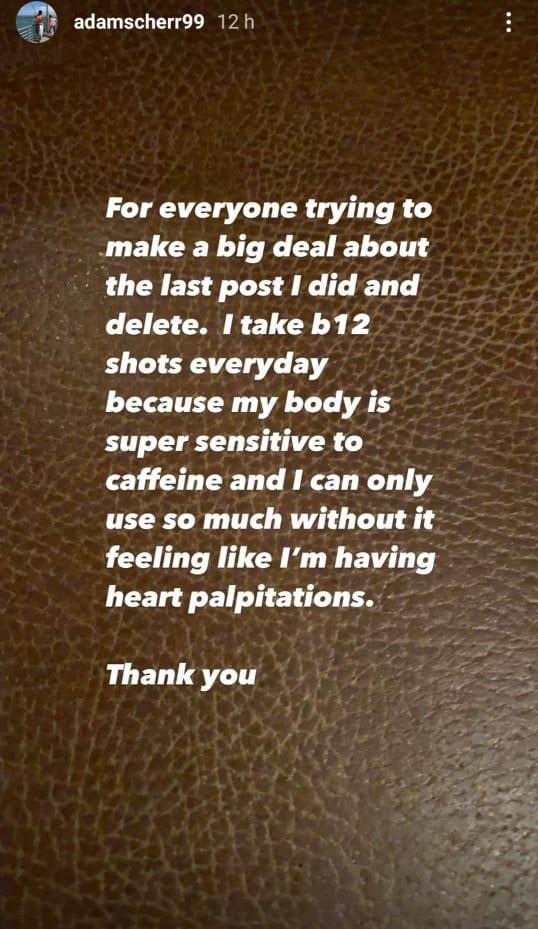 Now those rumors weren't good about his image. So, Braun Strowman had to come up with a second story that denied the usage of steroids. He also explained the real reason why the syringe was put in front of his mirror. Here's his explanation on his next Instagram story.
"For everyone trying to make a big deal about the last post I did and delete. I take b12 shots every day because my body is super sensitive to caffeine and I can only use so much without it feeling like I'm having heart palpitations.
Thank you"
Ronda Rousey's WWE Contract Will Be Expiring Soon!
Hopefully, this was enough to keep the fans silent, about his body. He worked hard to achieve this and become a reckless force in WWE.
Braun Strowman defeated Goldberg in a rare feat at WrestleMania 36. He replaced Roman Reigns to win the Universal Championship for the first time in his career. This was his only second singles title win in the WWE. After a strong run, he lost the belt to The Fiend Bray Wyatt at the SummerSlam pay-per-view event.
Since then, WWE sidelined Braun Strowman from the main event picture but they don't want to hurt his status, as well. Thus, he ended up on Raw Underground segments in recent memory to defeat the undefeated Dabba-Kato. This was simply a way to put over Strowman using another monstrous persona. It'll be interesting to see what WWE does with him during the Draft.