Drew McIntyre is the current WWE Champion and he's been enjoying a great babyface run. He slayed the Beast Brock Lesnar at WrestleMania 36 to start the reign and became the seventh only star to pin Lesnar since his WWE return in 2012. He had his first successful pay-per-view defence against Seth Rollins at Money In The Bank.
On this past Sunday night at Backlash, Drew McIntyre faced Bobby Lashley who's lately been hell-bent on becoming the next WWE Champion. But a miscommunication with Lana allowed the champion to successfully defend his title against The Dominator. Now, he's only one step away from going to SummerSlam as the WWE Champion.
WWE Had To Cancel Major Storyline Amid Coronavirus Pandemic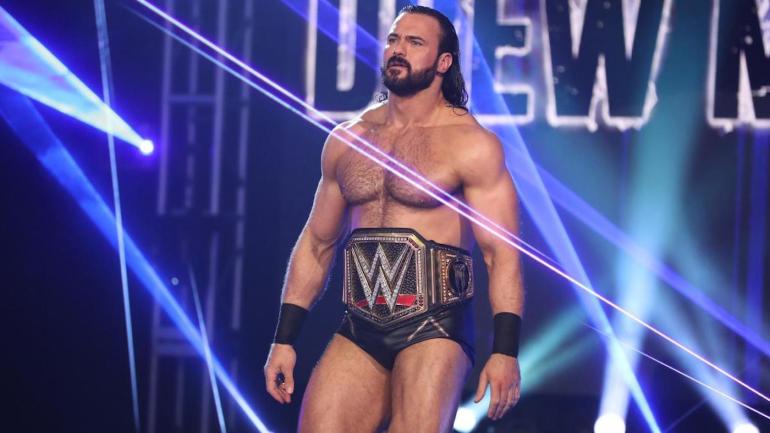 Drew McIntyre Hints At WWE Title Match For Summerslam 2020
During a conversation with Inside The Ropes, Drew McIntyre was asked to pick an ideal opponent for himself at Summerslam 2020. It seems he's going with the same idea that WWE might be having for him on the show. He wants to face none other than the winner of the Backlash main event match, The Viper Randy Orton.
Drew McIntyre said that a feud with WWE's Apex Predator "has to happen" as he's that guy who can help him "work up". Furthermore, the champion also believes that Orton is his "Joker". Furthermore, a win against the 13-time world champion could certainly help him to build his own legacy.
"Someone like an Orton is someone who can make me work up, really learn from, he's obviously an established name, people tune in saying hey there's Randy Orton.
If they've never seen me before or remember me from the past they're gonna go 'ooh who's this guy?' and he's gonna help tell that story and really establish me as a top, top player. I think basically Randy Orton is my Joker." (courtesy wrestlingINC.com)
A feud between Drew McIntyre and Randy Orton has great potential as these two could play mind-games with each other. The stage for Orton to go after the title is also set as he defeated Hall of Famer Edge at Backlash main event.
He is on top of his heel game as seen on Raw where he also punted on the head of Edge's best friend Christian to take him out. Perhaps, WWE is setting him up for the next championship feud for him.