Eva Marie has suffered a devastating loss on this week's episode of Monday Night Raw but certainly didn't bring her confidence, down. The rivalry with Doudrop may have come to an end with this matchup on Raw but the leader of Eva-Lution is busy feeding her fanbase with the content they want on social media on a regular basis.
Since the return to Monday Night Raw, Eva Marie has made it a regular trend of posting new hot pictures every Tuesday night. This week was no exception as she continued to focus on her Pink Power. Taking to her Instagram account, the resident of Southlake, Texas mesmerized her fans with a new set of photos where she was dazzling in a glittering outfit.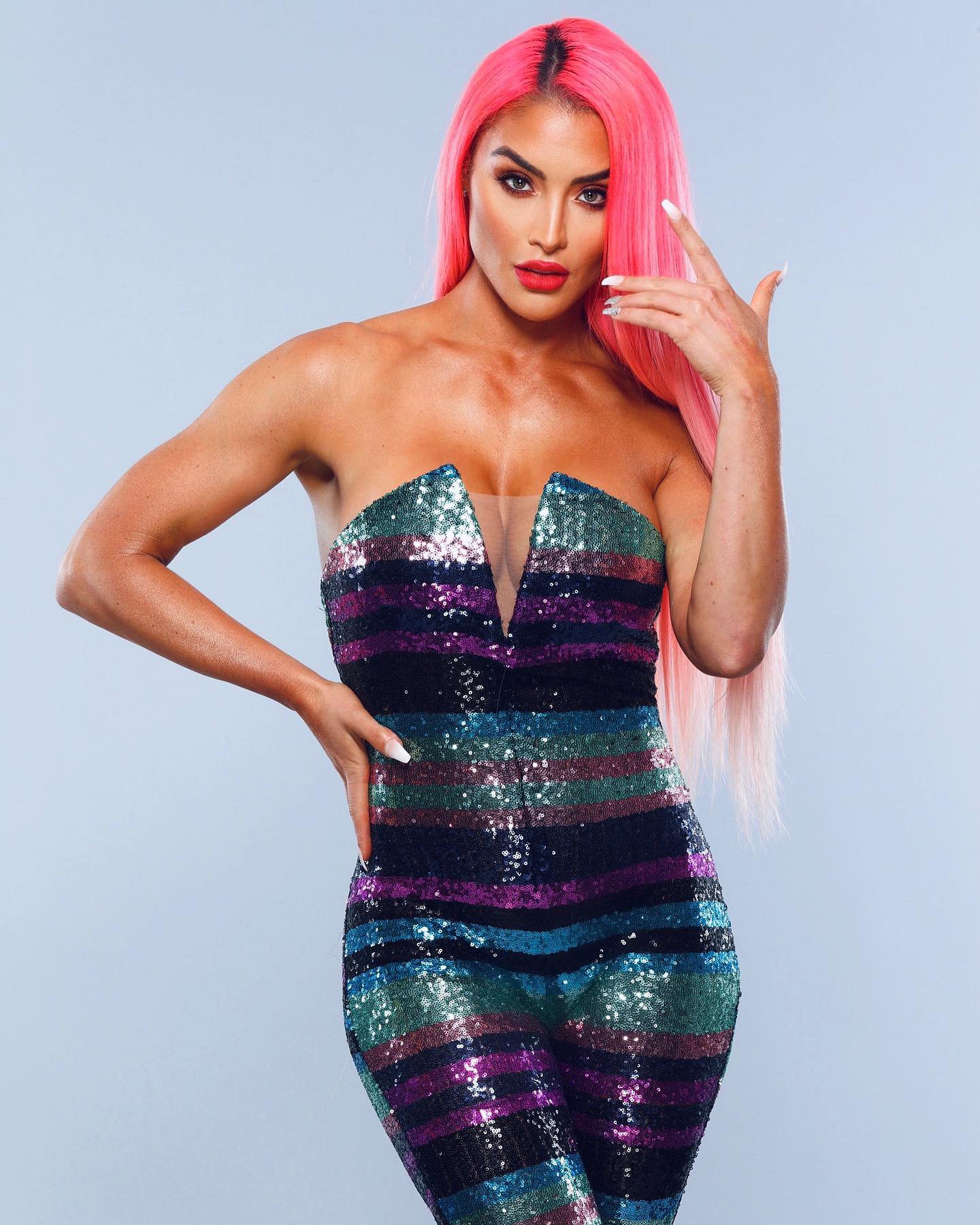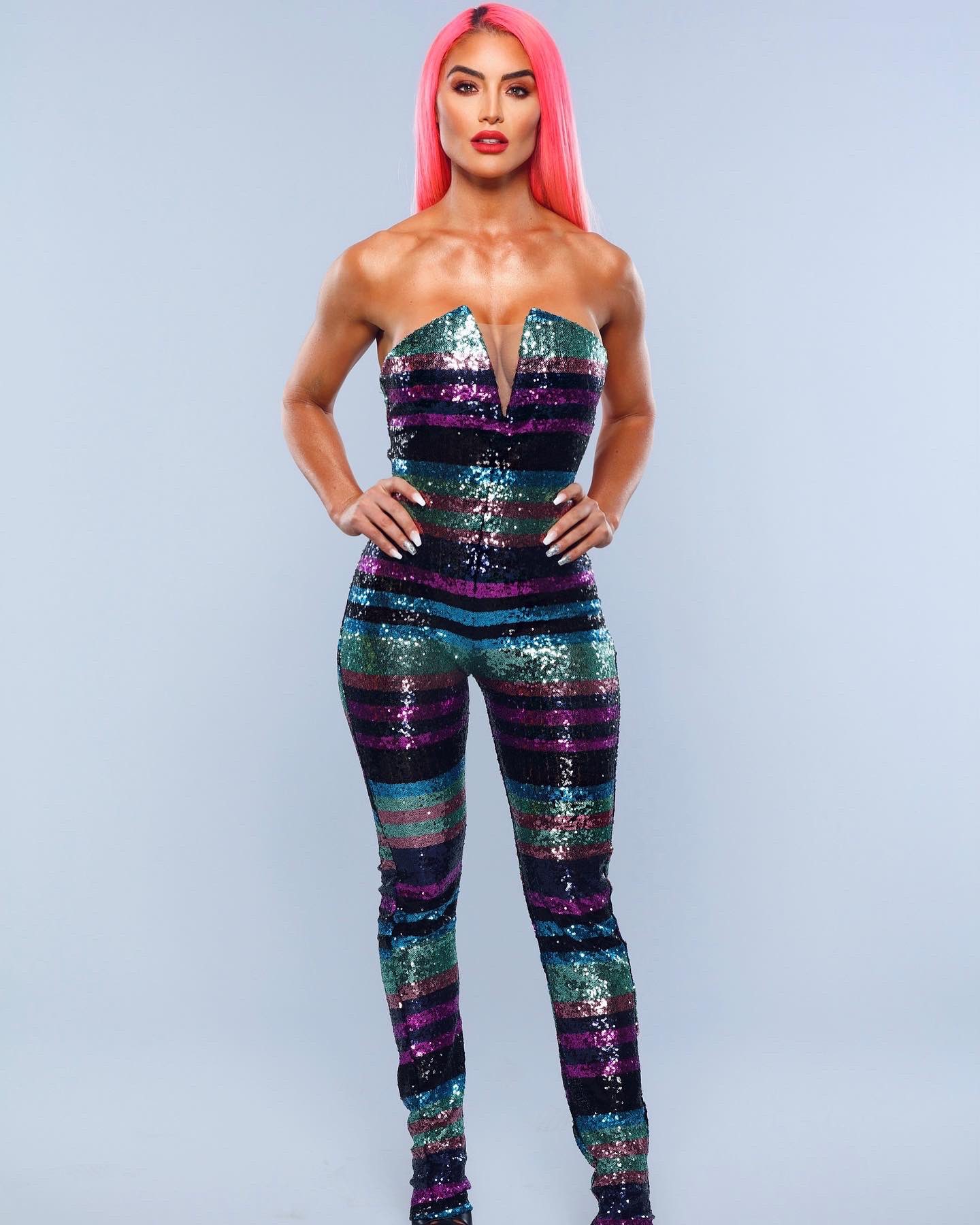 Eva Marie captioned the photo by stating the following,
"Eva's WWE RAW Style Tuesday's 💕💨🚀✨
Pant Suit: @michaelcostello
Stylist: @simonamalibu
📸 @johnnyphotowwe
#EvasRAWStyleTuesdays #EVALution #TheFaceOfMondayNightRAW #PinkPower #Fashion"
Her husband Jonathon Coyle posted some bombs as well as firing emojis on the comment box to praise Eva's style statement.
Eva Marie lost her match on this week's Raw
As seen on Raw during her scheduled matchup on Raw, Doudrop ran into the turnbuckles as Eva Marie moved from there. Eva kept on attacking but Doudrop came up with a headbutt and then followed up with a big running splash in the corner. Eva raked her eyes but Doudrop took her knees out. Doudrop went ahead and hit the back senton and then the crossbody on the mat for the pin to win.
Ex WWE Star Chelsea Green Shares Sexy Yet Kick-Ass Photoshoot Pictures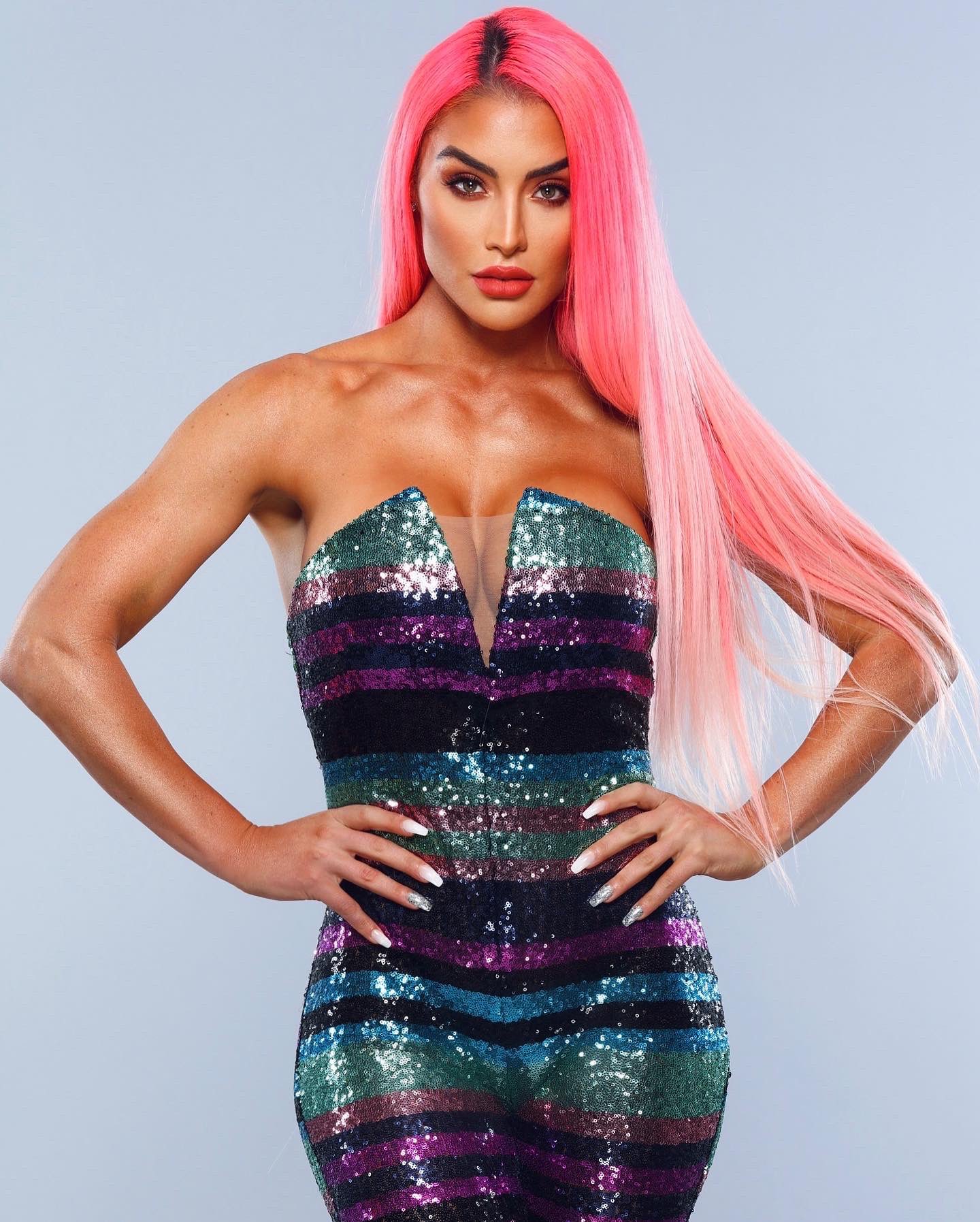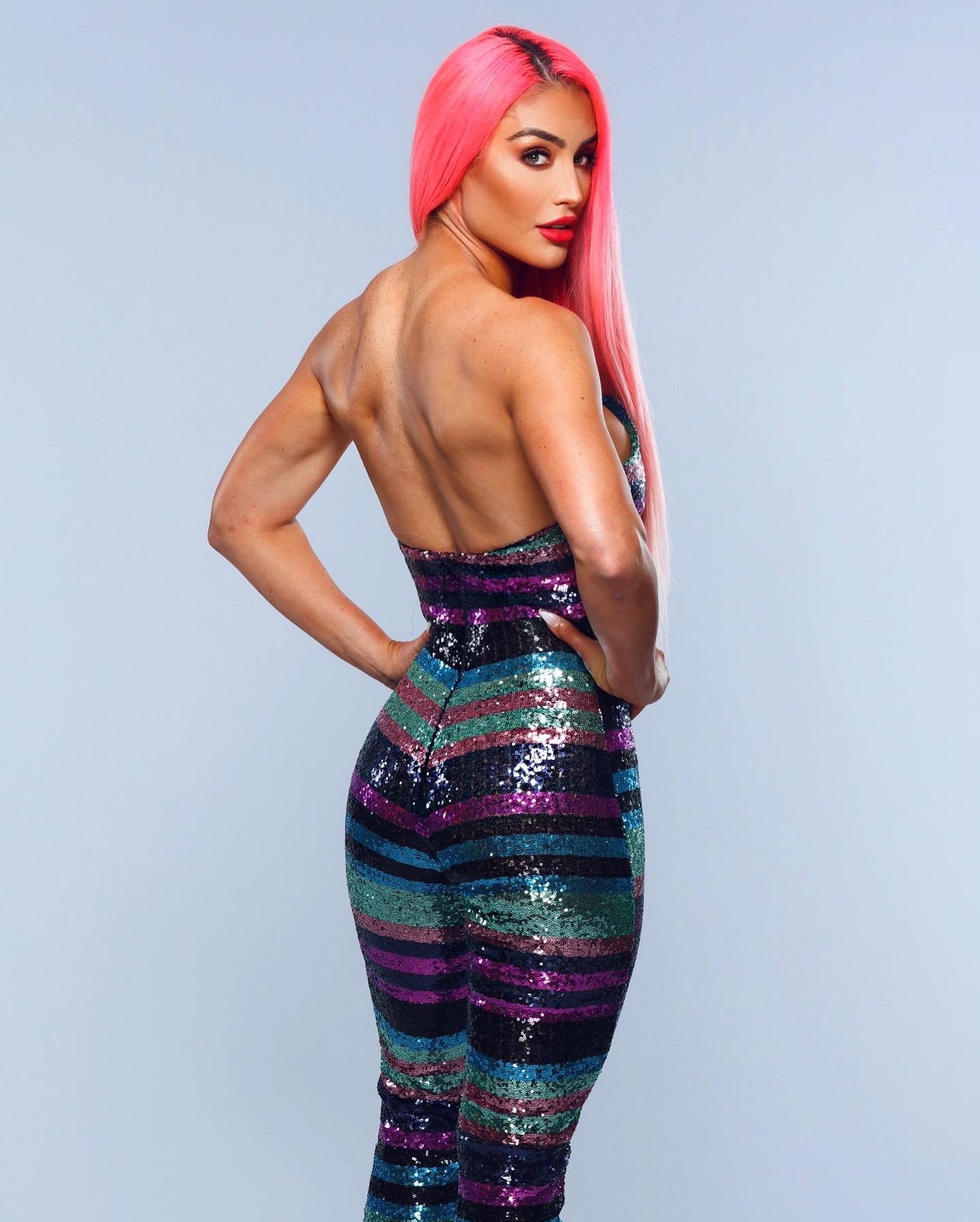 Following this win, Doudrop is likely to end her ongoing beef with Eva Marie to move on to make a statement on her own. Meanwhile, Marie should look forward to something different on Raw. As her second stint with the WWE continues, the pink-haired Diva also remembered her first stint with the company in a recent appearance on Oral Sessions Podcast with Renee Young.
"I really feel like I came in at such a beautiful time," Eva Marie said. "The girls that I did come in with, immediately on the main roster, now aren't there. But I did get to go back down to NXT and work without the girls that are killing it now up on the roster. One of my favorite times, when I was still in the company, was when I went back down to NXT and I got to work with Bayley. She's absolutely incredible. (That's) my favorite storyline thus far, besides the one I'm currently in."