No matter what, Eva Marie is more than capable of drumming up things around her that are sure-shot to fetch the attention of the WWE Universe. This must be the best possible cause to describe that WWE is bringing her back on the scene starting from the next episode of Monday Night Raw. The hype-up has been so very high that fans can't literally wait to see what WWE has in store for her.
In the meantime, Eva Marie is using the social media channels to the fullest to live up to her current shtick provided by WWE. She is a self-proclaimed Super Role Model who apparently overcame many of the obstacles to achieving success. On that note, she should be admired by all of the fans.
Sasha Banks Visits Jurassic World In Florida; See Photos By WWE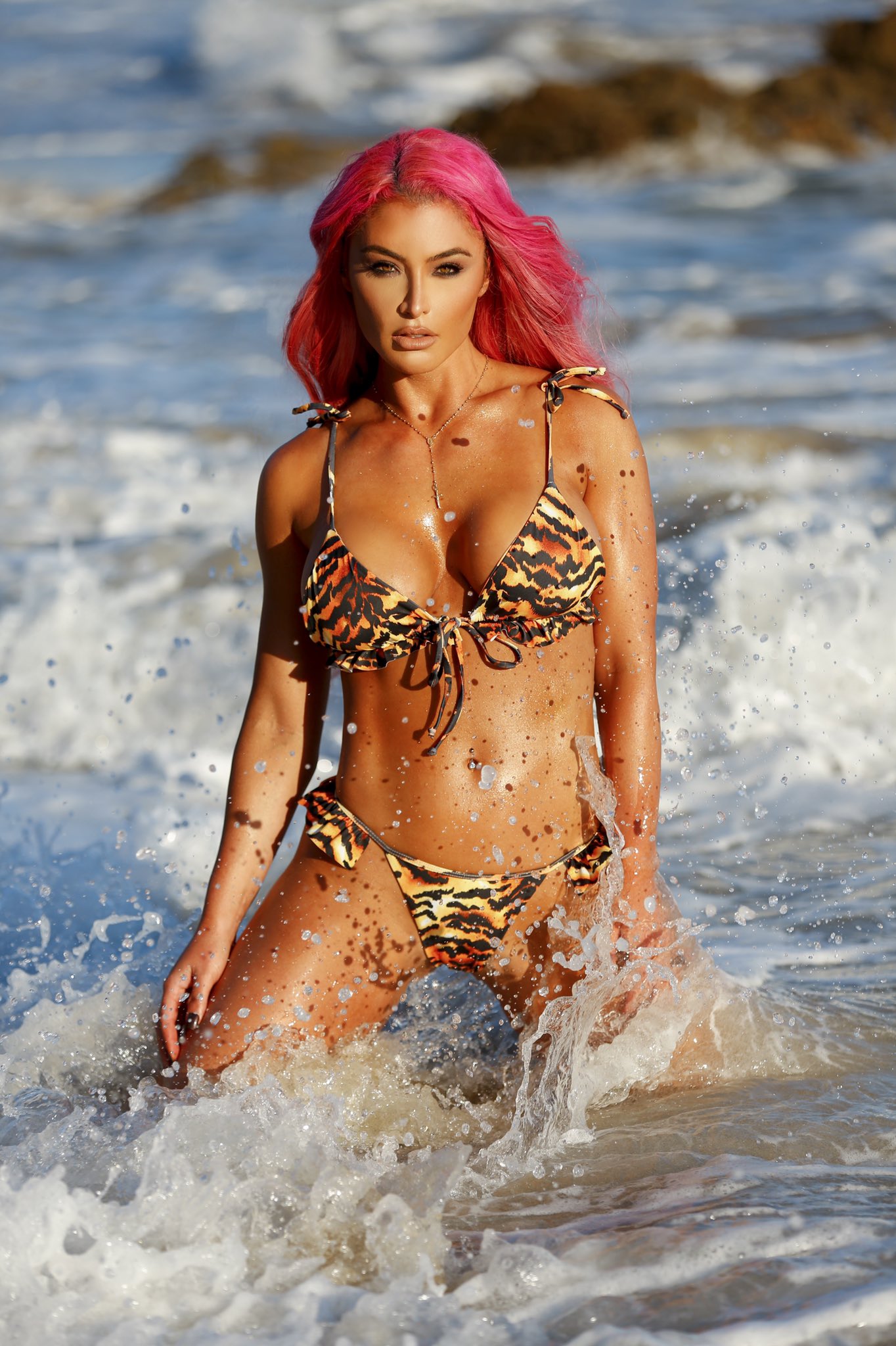 Her recent posts reflected the same while she didn't forget to let us know the fact that she is a bombshell. Her hotness quotient is undeniable which was fully flaunted via a bikini photo. As you can see in the above shot, Eva Marie was snapped posing in seawater in a printed bikini as she claimed to have inspired many via the caption, "I've inspired millions, let me inspire YOU!"
Ex WWE Star Chelsea Green On Playboy Tryout, "I Loved My B**bs"
In another sultry shot on Instagram, Eva Marie claimed to be the new face of Raw. She was simply looking stunning in those pictures as she looks forward to taking things over as and when she returns on Monday Nights. The caption of the photo stated below, "The @WWE Universe has spoken. Tune in tonight to see the NEW FACE Of MONDAY NIGHT RAW!"
Eva Marie returning on this upcoming episode of Raw
The latest "Eva-Lution" vignette aired during tonight's RAW, which was the sixth in the series. Eva Marie announced in it that she will be making her official return during next Monday's RAW episode on the USA Network that will also be the go-home episode for Hell In a Cell.
As noted by WrestleVotes, it was reported earlier that WWE NXT UK Superstar Piper Niven is scheduled to be paired with Eva Marie on the main roster. No confirmation is available on if Niven or Martinez will be accompanying Eva on next week's RAW, or if they will hold her debut off until the previously reported date of June 21, the post Hell In a Cell episode of Raw.