The complexion of the rivalry between Mandy Rose and Sonya Deville changed last week owing to a vicious attack from the latter one. Now The Golden Goddess of the WWE has returned on Smackdown with vengeance in mind that could set up a new match at Summerslam which is yet to be confirmed.
As seen on last night's show, Mandy Rose debuted a new look while attacking Sonya Deville. It happened during the Smackdown main event having the lineup of Heavy Machinery vs. The Miz and John Morrison which witnessed a No Contest finish due to the interference. Otis' beautiful peach has also shared glimpses of the look on Instagram.
Smackdown: The Fiend vs Braun Strowman confirmed at Summerslam
Mandy Rose was looking to seek retribution from last week's attack, where Deville pounced on her at the make-up room. She ended up cutting Rose's hair and beat her up all around the dressing soon. Daddy Deville also made fun of her former best friend while appearing on the Dirt Sheet alongside the hosts, The Miz and John Morrison.
HERE WE GO!#SmackDown @SonyaDevilleWWE @WWE_MandyRose pic.twitter.com/tzuFck8EK4

— WWE (@WWE) August 8, 2020
Last night's tag team match was made after a talking hairpiece called Mandy Rose's Hair who was also the guest on The Dirt Sheet. Tucker and Otis, with his Money In the Bank briefcase, interrupted the so-called jokes, hit the ring and beat out Miz and Morrison to set up the tag team match.
During this match, Mandy Rose and Sonya Deville brawled all around the ring who had to be separated several times by the two tag teams and WWE officials. The fight between the duo continued in a backstage segment when the big RETRIBUTION invasion happened on the show to massacre things.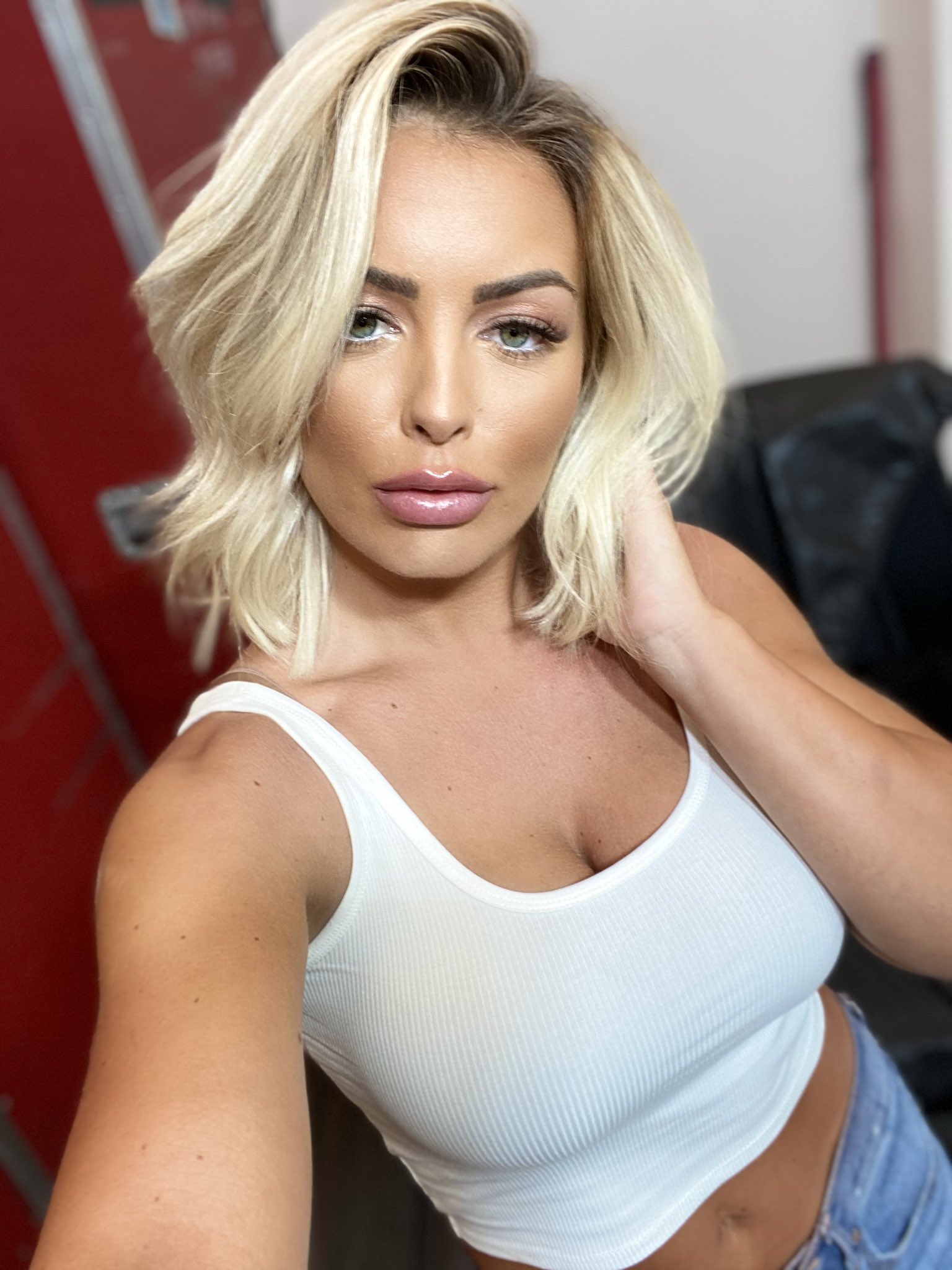 Following what transpired on Smackdown, it's now assumed that Mandy Rose and Heavy Machinery (Otis, Tucker) will face Deville, Miz, and Morrison in a six-person mixed tag team match at WWE SummerSlam on August 23.
#GodsGreatestSoccerMom ?‍♀️?‍♀️?? pic.twitter.com/XcmMIzH9fM

— Mandy (@WWE_MandyRose) August 8, 2020
Previously, it was rumored that Mandy Rose vs Sonya Deville in a hair vs hair match could be sanctioned for Summerslam but that isn't the plan, anymore. Meanwhile, Corey Graves is not impressed by the new look of Rose who referred to her during commentary as the "World's Greatest Soccer Mom." Rose later tweeted a selfie of the new look, using that line from Graves.