Natalya is someone who is considered to be an absolute legend in the WWE locker room. After all, no WWE Diva or a modern-day female superstar didn't spend such a long time in the company like her. She entered the wrestling business with the Neidhart royalty in her blood. So it didn't take her long to sign with the WWE in the year 2006. 15 years later, she's is still a part of the active roster which is incredible.
In general, female superstars don't perform for such a long time span but Natalya is a hard worker who doesn't have any plan to stop, at all. The BOAT (Best of All-Time) is currently focused on picking up the Women's Tag Team Titles with Tamina by her side. This is the only title on the main roster that wasn't held by her. Plus, she often takes opportunities to show off the voluptuous side of her.
WWE's Natalya And Jenni Neidhart Are Back With Latest YouTube Episode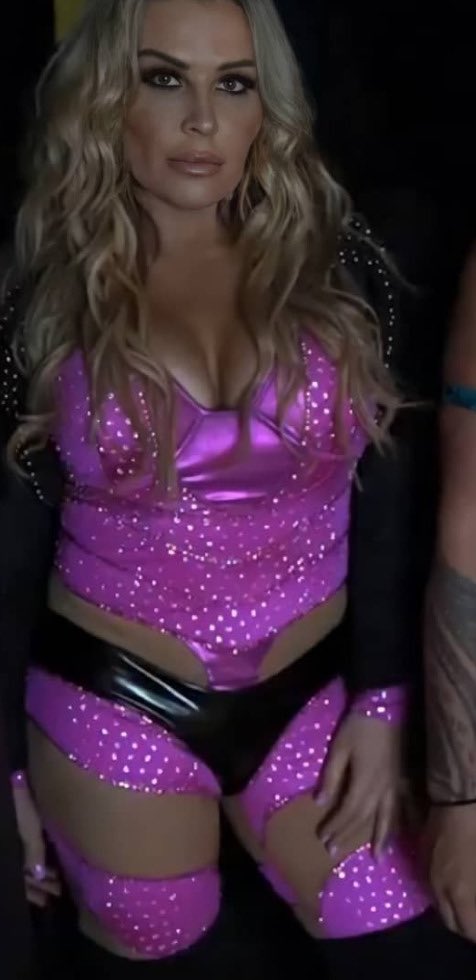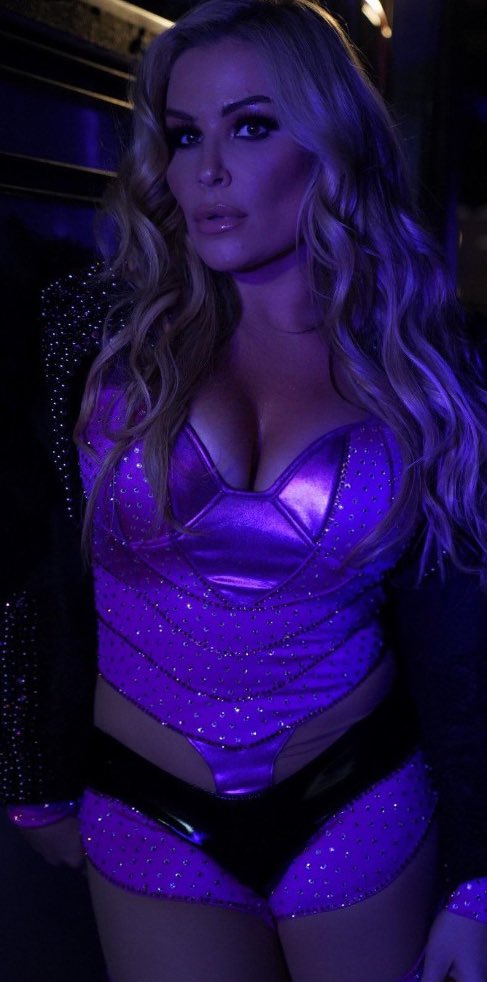 Going by her YouTube channel with sister Jenni, fans are well aware of how much show-off Natalya prefers. This eventually increased over time when she loves to channel the feminine side of her with sexy outfits. Her recent photos on Instagram are another example where she put up plenty of stunning captures in her ring gear that has a deep neckline attached. She is absolutely loving it and couldn't wait to put up some of those to make her fanbase delight.
Natalya is in praise of her husband Tyson Kidd
Natalya is using these newly designed outfits for her tag-teaming purpose with Tamina from the pre-Wrestlemania season. Lately, she has been very vocal about her husband TJ Wilson aka former WWE Superstar cum current WWE Producer Tyson Kidd being responsible for putting up all the women's division matches at Wrestlemania 37.
Carmella Says You Know How This Place Goes Over WWE TV Absence
Reports claim that TJ produced new SmackDown Women's Champion Bianca Belair defeating Sasha Banks and new RAW Women's Champion Rhea Ripley defeating Asuka. He also worked with Pat Buck in producing the Tag Team Turmoil match won by Natalya and Tamina Snuka on Night One, and then their loss to WWE Women's Tag Team Champions Nia Jax and Shayna Baszler on Night Two.
In an interview on Out of Character with Ryan Satin, Natalya talked about WrestleMania 37 and the involvement of her husband in the matches. She was all in praise on how TJ was out to help out WWE's women's division.
"TJ is one of the most valuable assets in WWE, and I can say that with complete conviction," Natalya said. "What's so crazy is that everything leading up in TJ's life, up until his forced retirement, it was all for what he's doing right now in WWE. Because he's never made more of an impact than he has at this very moment in the company." (transcription by Wrestling INC)