Natalya is considered to be perhaps the most veteran female wrestler present in the WWE locker room, today. She has seen it all starting from the Ruthless Aggression Era and made it to the current era, maintaining good rapport with the WWE. Being a hart Dungeon-trained athlete, she has wrestling in her genes who exercises it well, every time she steps into a wrestling ring.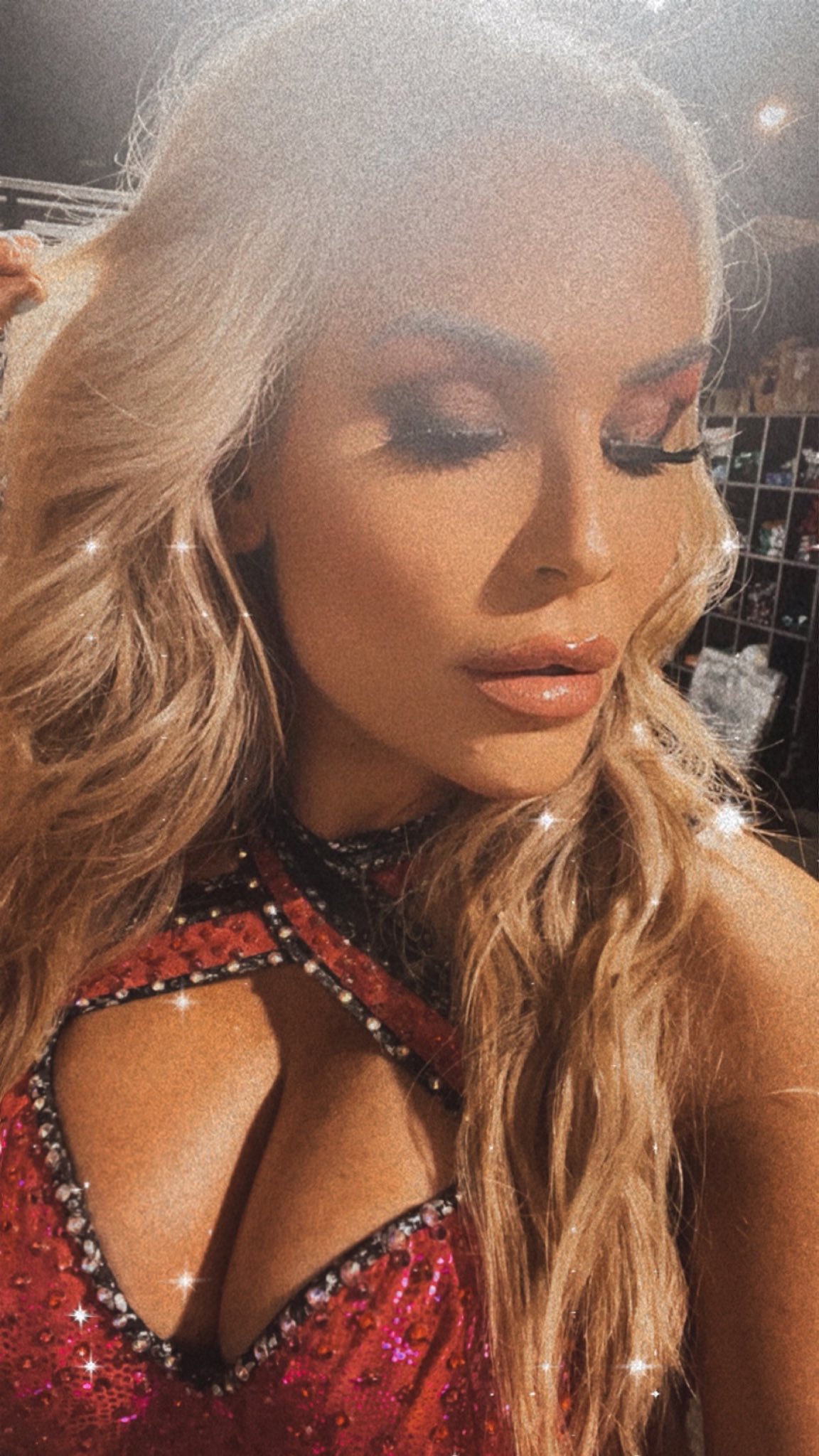 Apart from being a wrestler, Natalya keeps her style game at the top of her game, all the time. Her in-ring gear is extremely stylish which also brings royal vibes. She has her own fanbase whom she loves to entertain with that gear which tends to flaunt a lot of cleavages. Over on social media, she has recently posed a lot in that gear and the women's tag team title that she was in possession of until this past Monday.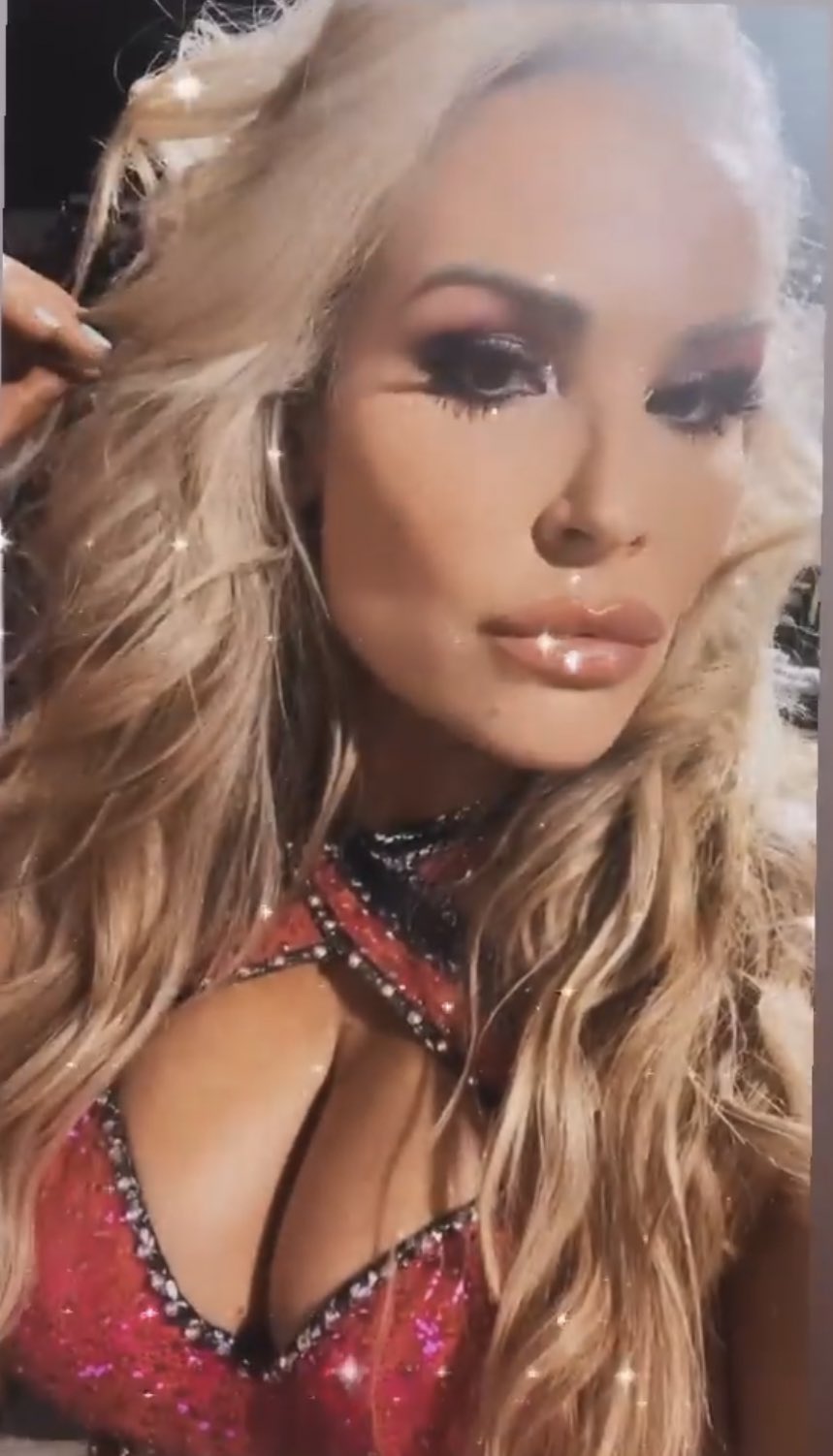 As seen in the photos and videos, Natalya has been in a teasing mood by showcasing her cleavage to her fans which is pretty common for her. Those who follow her on her YouTube channel know pretty well how teasing she could be with her sister Jenni Neidhart. The two don't even bother going nude in front of the camera in the recent past. You can enjoy some more Insta content from everybody's favorite Nattie in this article.
Mandy Rose Trends After Showing Off In Toxic Photos From WWE NXT 2.0
Natalya lost tag titles on this week's Raw
On this week's episode of Monday Night RAW, Natalya and Tamina were set to defend their WWE Women's Tag Team Championships against Nikki A.S.H. and Rhea Ripley. Nattie was in control of the match and was on the verge of applying the Sharpshooter on Nikki when Ripley dropped Tamina with Riptide on the apron of the ring. This allowed Nikki to roll Nattie up to get the pinfall win.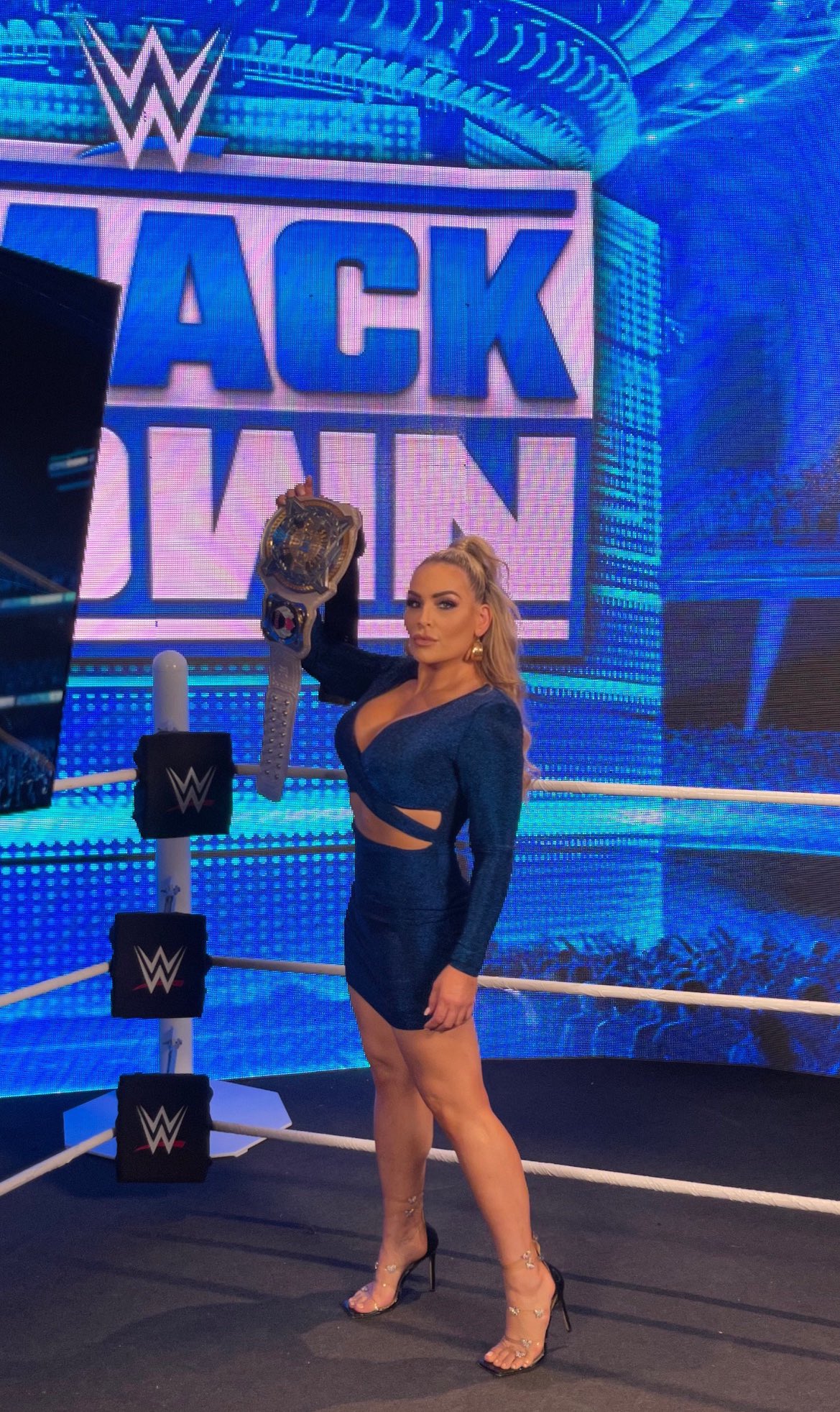 Ahead of the match, The Queen of Harts took to Twitter and declared herself as the DNA of women's wrestling with the following post,
"I am not just a triple crown champion. I am the DNA of women's wrestling. I am the root of greatness in this division. AND in this business, gold cures all. That's why everyone wants what @TaminaSnuka and I have. So come and try to take these titles from us. #WWERaw"
But in the end, Ripley and Nikki put an end to the 138-day reign of Natalya and Tamina Snuka that began all the way back in May 2021.