As seen on this week's episode of Monday Night Raw RAW, Randy Orton turned on Ric Flair. After winning the singles contest against Kevin Owens on the show, he delivered a low-blowing to the legendary superstar. Then he went on to deliver a Punt Kick to the head. It was apparently a way to write Flair off the WWE storylines.
However, things might turn out in a different way for Randy Orton at SummerSlam. WWE could be planning a major swerve via which the WWE Title would change hands on the pay-per-view night. It would also mark a fitting end to the tagline of this year's SummerSlam which says, "You'll never see it coming."
The Fiend vs Braun Strowman: Winner Revealed At WWE Summerslam 2020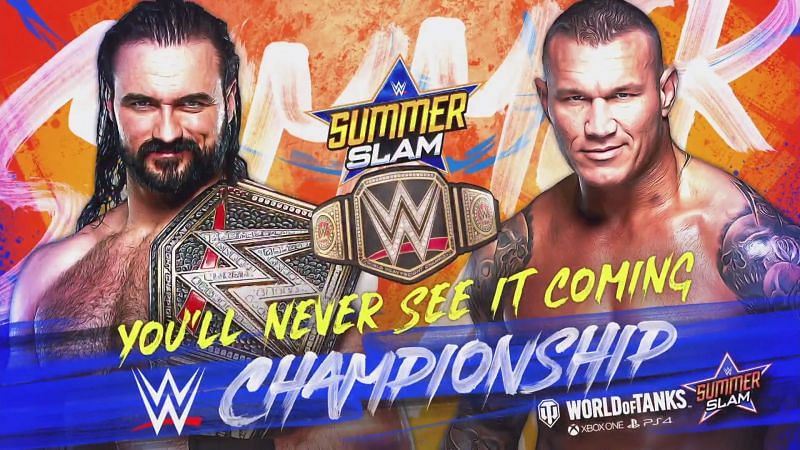 Randy Orton is all set to challenge Drew McIntyre for the WWE Championship at SummerSlam 2020. As reported earlier, McIntyre is a favorite to retain the championship in the betting odds. However, his opponent does have tons of momentums by his side. But this time though, he'd win via cheating, perhaps.
Randy Orton Vs Drew McIntyre: Major Spoiler Ahead
According to Bryan Alvarez of the Wrestling Observer, WWE could've planned a major swerve here. Ric Flair might just choose to return at SummerSlam 2020, helping Randy Orton to defeat Drew McIntyre to win the WWE Championship and become a 14 time World Champion.
CM Punk Wants Rey Mysterio To Shave Seth Rollins' Head At WWE Summerslam
The Punt Kick delivered by Randy Orton might have never happened as no one really saw it happening due to technical issues created by Retribution. So Flair was just acting to be victimized whereas he still is standing by his friend's side. The Dirtiest Player in the Game will strike at the when McIntyre would least expect it to happen. Here's more to the story from the source,
"Ric Flair can't take any physical punishment as well. It was a taped show, they could have used sound effects, they could have done the exact same thing but they didn't. Instead, Randy went for the punt and he started running and the lights went out and when they came back on, Ric Flair was allegedly dead. We don't know, just like Zelina Vega asked, what proof do you have as a viewer that Randy Orton actually punted Ric Flair? Zero proof.
I think these two guys are working together and they allegedly wrote Ric Flair out of storyline but at SummerSlam, Flair is going to return and he is going to screw Drew McIntyre, Randy Orton is gonna RKO him and win the Title and they are all in cahoots. I hesitate to say this but guess what, it all makes sense! But we'll see what happens at SummerSlam."
WWE Hall of Famer Ric Flair took to Twitter and issued comments on the RAW main event segment with Randy Orton. He never used any bad remarks about The Viper. Rather, he mentioned how The Viper has over-delivered to the expectations of his father, Bob Orton.
This does indicate that SummerSlam is likely to witness a shocking end that the majority of the WWE Universe could barely believe.
Get the latest news and updates from Indian Premier League, ICC World Cup 2019, Match Prediction & Fantasy cricket. Follow SportzWiki for all cricket news, WWE News & Sports News.