Drew McIntyre went through the brutal Elimination Chamber experience this past Sunday night and he was successful in retaining the belt toppling five other former WWE Champions. Unfortunately, though, Bobby Lashley came up with a post-match attack resulting in The Miz running out with the Money in the Bank briefcase.
The anticipated cash-in happened as The Miz defeated him for the WWE Title by exercising the contract. The next night on Raw, he was the main focus of the show while Drew McIntyre wasn't even present or mentioned. This certainly led to speculations regarding his status but WWE does have some storyline reason over his absence.
As seen on the show, the creative team had to set up the next WWE title match with Bobby Lashley and The Miz, being involved, next week on RAW. That wouldn't have been very easy if Drew McIntyre was around. Given the consequences, he would have gone after both these two heel superstars who made a strategy to take the prized possession away from him.
Spoiler On The Miz Dropping WWE Title Sooner Than Expected
Drew McIntyre's presence could make a negative impact on storyline
Dave Meltzer further explained this absence of Drew McIntyre on Wrestling Observer Radio
"No mention of his name pretty much. Well, I think that the feeling is that if he was on the show then he'd have to kill Miz and they didn't want him killing Miz this week, because what would you do with him on the show if your direction was Lashley getting a title shot next week?"
"I mean the thing is him being there would have been a negative because then you'll be going, 'Why didn't he get a title shot? And why isn't he beating up Miz immediately because he's the one who got screwed. Why isn't he beating up Lashley for screwing him?" (Transcription by Ringside News)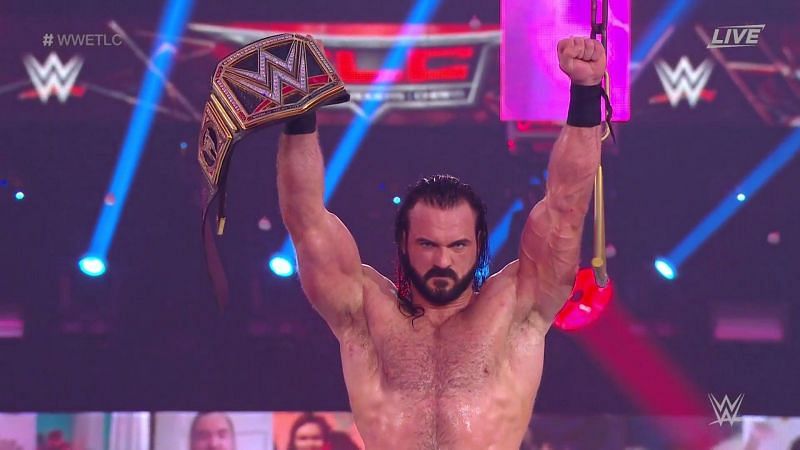 WWE could have gone with an angle that would remove Drew McIntyre from the building due to violence but instead, they just opted not to book him on the show, at all. Also, as of this writing, nothing was heard regarding an injury, that would physically keep McIntyre away from appearing on RAW. He simply wasn't booked and that is the reason we couldn't spot him on Raw.
According to PW Insider, too, Drew McIntyre was backstage during RAW, this week. He wasn't necessarily given the night off but he wasn't needed for storyline build purposes. It made perfect sense, though. WWE needed to set up a singles WWE Title match featuring Bobby Lashley and The Miz. Perhaps the Scottish Warrior could show up when these two are done fighting each other, next week.