Renee Young was the most popular show-host in the history of WWE among the officials and the fans, for a reason. She entered the professional wrestling industry without much prior knowledge about it. But hard work and dedication made that up really quick. WWE used to have her on TV, regularly be it on Raw or SmackDown.
The hosting gig of Renee Young hit a new high when she used to present the Talking Smack show every week with Daniel Bryan as her co-host following the brand extension draft in 2016. The popular show was canceled for no reason and then WWE brought that concept back, last year with different hosts. Kayla Braxton is the maim presenter here alongside Paul Heyman.
More Romantic Angles Coming Up On WWE Raw & Smackdown?
Paul Heyman wants Renee Young back on Talking Smack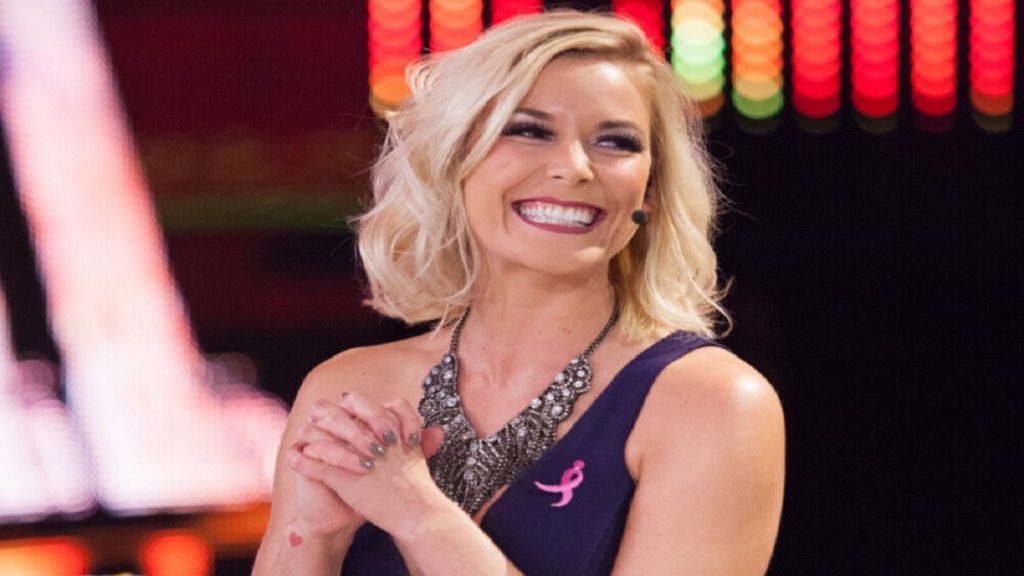 Now the manager of Roman Reigns isn't afraid to threaten Braxton about calling a replacement and it certainly would be the original host of Talking Smack, Renee Young. Heyman and Braxton don't really get on the same page, all the time as we saw them argue from time to time. Braxton began the latest episode by saying that she's not about fighting.
"Paul, we're not doing this, this week. I am not doing this with you this week. We have a show to host. I'm not doing this. I'm not doing this. This is my show. I believe I was on this show before you were on this show, so we're not doing this week. Host, co-host."
Why Sasha Banks Wasn't Present On WWE Smackdown
Dear @KaylaBraxtonWWE,
Please stop flirting with me on Twitter with these "Paul is such a bad boy" comments.
I'm here for the work!
Sheeeeeeeesh! https://t.co/H59I55MxZ4

— Paul Heyman (@HeymanHustle) November 6, 2019
Hey @HeymanHustle , you rang?! pic.twitter.com/wAj4vLTDXu

— Renee Paquette (@ReneePaquette) January 10, 2021
Interestingly, Paul Heyman cut Braxton off by threatening to call Renee Young so that the latter could replace her.
"I'm gonna get Renee Young on the phone and see," Heyman said. "Really, Kayla, here's some free counsel for you: TAKE THE TONE OUT OF YOUR DAMN VOICE WITH ME."
All of these happened from a kayfabe perspective, of course. Kayla and Heyman play the role of a babyface and a heel, respectively and hence their banter is inevitable to happen. Perhaps, Renee Young's entry could have improved the situation but that's not going to happen, in reality as she's gone from the company.
Now going with her real-name, Renee Paquette is pregnant with her first baby and there's no way she's coming back to WWE, even if she gets a call from Paul Heyman. The Special Counsel of the Tribal Chief stirred up the situation, really good, though as WWE Universe was reminded of Renee Young, for an instance.
The last time Renee Young hosted a show was SummerSlam 2020 that marked the end of her WWE stint. She wasn't ready to move back and forth in the middle of the coronavirus pandemic especially with the thought of having a baby. Renee Renee did return to WWE for one night to co-host the season two premiere of SmackDown on FOX in a virtual manner.
Get the latest news and updates from Indian Premier League, ICC World Cup 2019, Match Prediction & Fantasy cricket. Follow SportzWiki for all cricket news, WWE News & Sports News.