Rhea Ripley is in a relationship for quite sometimes which could be not-so-good news for some of her followers. She is dating an indie wrestler named Action 'Demetre' Jackson and they are very happy, together. They met while performing in gym sessions, together and carried forward their relationship.
Not all of the fans of Rhea Ripley likes everything about her boyfriend and they do have a lot to complain about. They tend to point out the difference in looks and now Rhea Ripley has decided to fire back. She is a strong woman who is not going to tolerate any kind of trash talking about their relationship or the man who's very special in her life.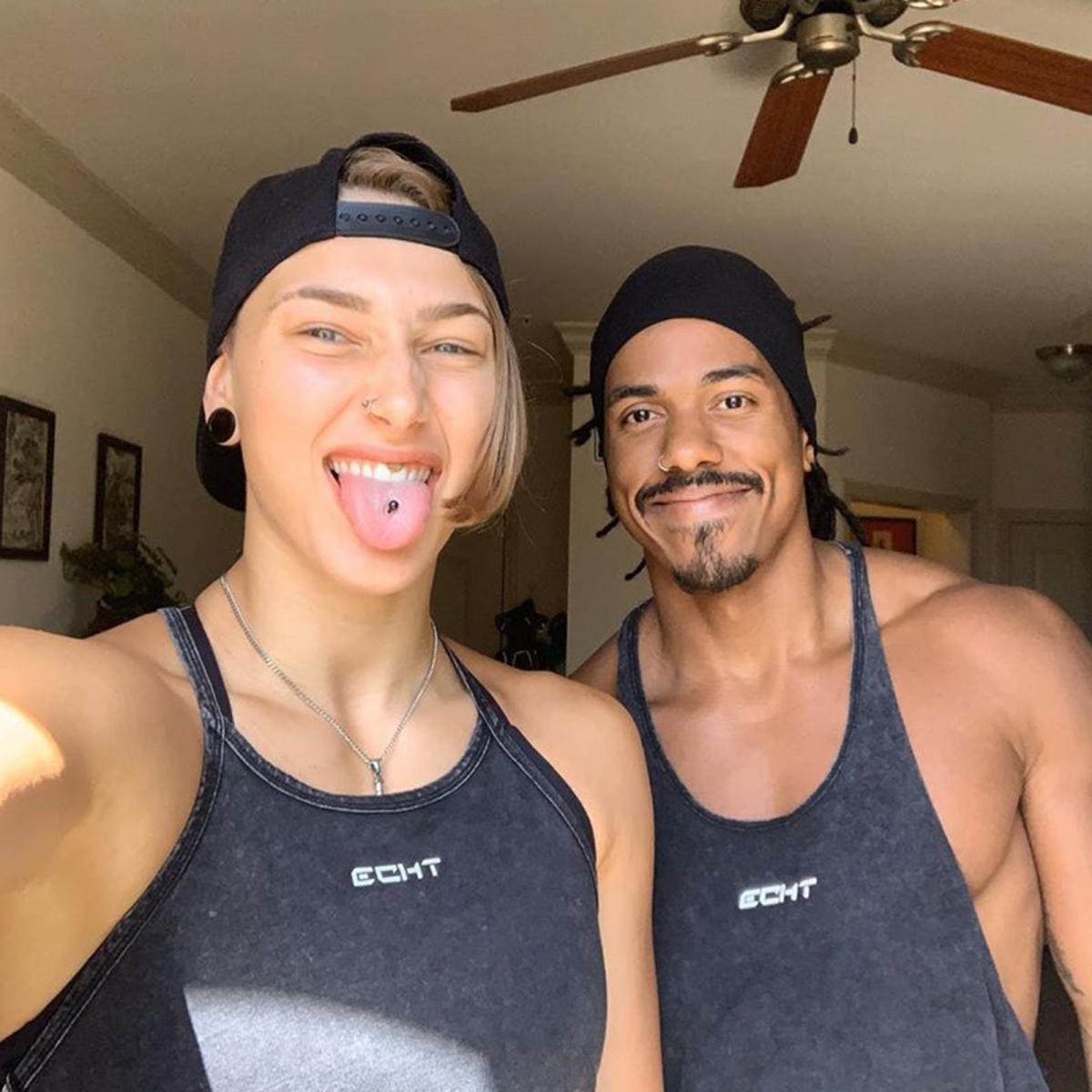 Rhea Ripley recently vented out frustrations on her Instagram story to make it clear that she will stop any kind of racist talk about her boyfriend. If the hate continues then she is going to start blocking those racist people who exist in her timeline or people who make improper comments.
Bombshell Chelsea Green Heading To IMPACT Following WWE Release?
The reigning WWE Raw Women's Champion posted a screenshot from her comments section where one fan said her "judgement is horrible" since she is dating a black man. All of her fans were also called out as "punker liberal idiots." The fan then dared to call The Nightmare a "f*cking embarrassment of all women."
Rhea Ripley fired back at a fan who made racist comments
Obviously, the bad-mouthing wasn't taken lightly by Rhea
Ripley who made it very clear that she isn't going to be silent about these kinds of comments, anymore,
"This. This is NOT ok. If you EVER speak like this and I see it, you WILL be blocked. I will not hide names either. You deserve all the hate."
Revealed: When Stephanie McMahon's Contract As A WWE Talent Ends?
Rhea Ripley was on NXT for a long time and the promotion on the main roster has certainly put a spotlight on her. The mainstay fans of WWE will now be having more eyes on her to judge things, every now and then. But she made it clear that her timeline won't be filled with hate, anymore.
After making an official entry to the Raw roster, Rhea Ripley challenged Asuka for the Raw Women's Championship at WrestleMania 37 Night Two for a successful outing to win the gold. Now, with Charlotte Flair back in the game, it seems like a three-way rivalry will be built around them for the WrestleMania Backlash PPV in May.