WWE Universal Champion Roman Reigns and his wife, Galina Becker were having a private time, a few hours ago but they got papped, instantly. Being the top WWE Superstar of his generation, it's hard to get some private space and he couldn't escape a photographer from TMZ who clicked a couple of snaps of him alongside his wife of seven years.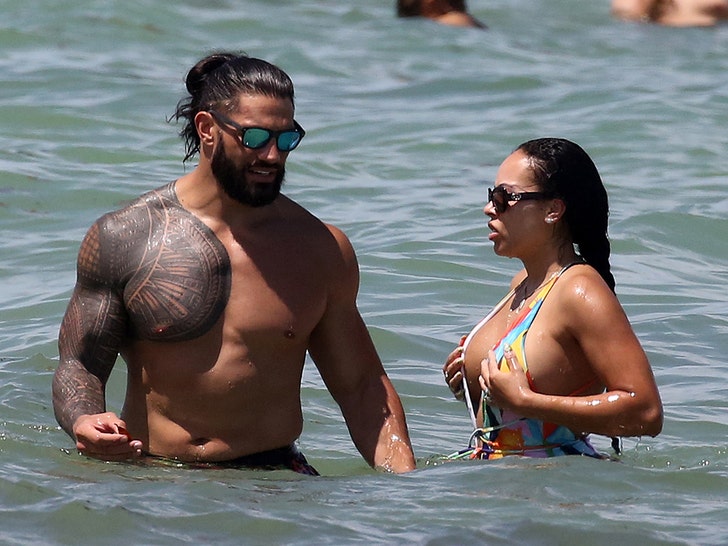 As seen in those photos, Roman Reigns and Galina were seen unwinding at a beach in Miami on the afternoon of Monday (per USA time-zone). While The Head of The Table was spotted in his bermudas on the beach, his wife was clad in a floral monokini attire. The duo was having some water splash in Miami beach, it appears as Reigns apparently got a day off from his busy WWE schedule.
Roman Reigns Compares John Cena To Missionary Position; Declines WWE Summerslam 2021 Challenge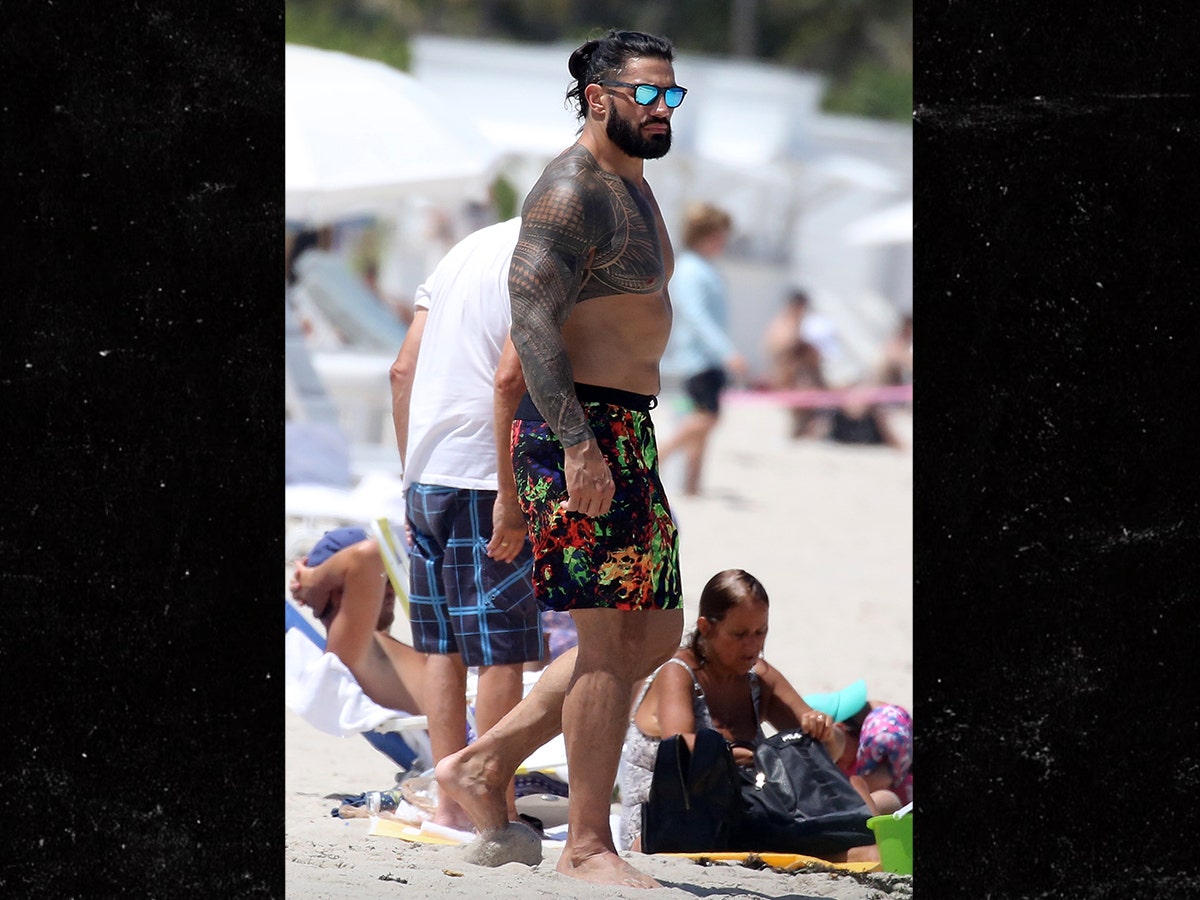 As Roman Reigns waits to receive his Summerslam 2021 opponent, he will be facing Finn Balor on Smackdown, this week (yet to be confirmed by WWE). After rejecting John Cena's Summerslam challenge, last week, the duo worked in a dark segment following Smackdown. Then they also competed in a six-man tag team match at a house show this past weekend in Louisville, Kentucky.
Roman Reigns and Galina have five children, together
Following that show, Roman Reigns had a couple of days off from WWE shows which he utilized to spend some time with Galina. The couple has been married since 2014 fall. They met and started dating in 2006 as they both studied at the Georgia Institute of Technology. Galina then gave birth to their first child, daughter Joelle in 2008.
Joelle appeared with her father in a public service announcement as well as in a storyline on WWE TV in June 2014. Galina later gave birth to twin boys in 2016, followed by another set of twins, last year. As you can see, the couple is parents to five children. But except for Joelle, no one was really introduced to public eyes.
At present, Roman Reigns is still expected to face John Cena at SummerSlam 2021 while a match against The Rock is also rumored to happen at Wrestlemania 38. WWE will have to sell out a crowd of 1 million from the AT&T Stadium, next year which is the reason they are trying to secure The Brahma Bull for one last match inside the squared circle.