There's a dream match that the WWE Universe is talking about ever since the beginning of this year's Wrestlemania season and that's The Rock vs. Roman Reigns.
Considering that WWE has planned the show, this year in Tampa, a home-territory for both the superstars, the speculation was that both the superstars could be booked for that dream match. But in the absence of a totally sold-out crowd amid the coronavirus pandemic, this match was scrapped.
The Rock and Roman Reigns are likely to wait for one more year to lock horns and there's be a very good possibility considering that the next two Wrestlemanias are going to get bigger.
The very next episode is likely to break the attendance record in a gigantic stadium while in 2023, the Show of Shows will be visiting Hollywood. Also, the odds would be much better to conduct that match as the COVID-19 pandemic situation is likely to be much better than what it is now.
Roman Reigns & Daniel Cormier Verbal War Could Lead To A WWE Fight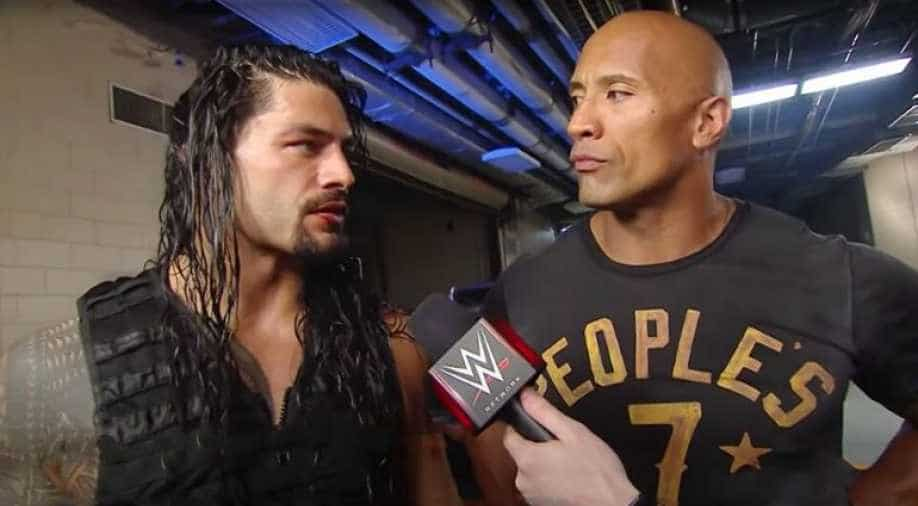 During Ariel Helwani's MMA Show, Roman Reigns was asked about the dream match against The Rock. Although there had not been any active indication on WWE programming regarding this match, it was certainly teased when Wrestlemania was announced from the SoFi Stadium, down the road.
Pandemic is the reason behind Roman Reigns vs The Rock not happening
Helwani asked Roman Reigns if that match would have happened if it was not for the pandemic. He said there would be a better chance of it taking place, but he's not disappointed either on how things turned out for him at this year's 'Mania,
"I'd say there'd be a lot better chance, but I like how everything happens because no disrespect Tampa stadium, and obviously the conditions we're in, it's going to be less people, but I'm grateful if we have 1,000 people out there. It'd be awesome. If not, even just the opportunity to go out there and perform in general, it's fabulous, but we can't lie about it. Dallas is humongous. Jerry World is giant, AT&T Stadium." (Quotes courtesy Wrestling INC)
Bobby Lashley Thinks WWE Angle With Lana Made Him Versatile Performer
The Rock is speculated for one last match for the past few years, particularly to be in the match against his cousin, Roman Reigns that could mark his official retirement. But the immensely busy Hollywood schedule won't let him appear on WWE TV, at least for now. So WWE will have to wait for some time to bring him back for a program.
Wrestlemania 37 in Tampa could have been a perfect place for it but according to Wrestlingnews.co, a source told them that Vince McMahon didn't want to do the match as this show in Florida won't be taking place in full-house capacity.