There have been a lot of chatters over the status of Summerslam 2021 in recent times. The latest of those reports claims that the second biggest show in the WWE calendar is set to emanate from Las Vegas, Nevada. This state is gradually opening up for travelers for visiting purposes and WWE is likely to take advantage of it.
It was reported today by Sports Illustrated that SummerSlam 2021 has been internally confirmed to take place in the state of Nevada. PWInsider also supports the idea that WWE is considering the show in Vegas. The exact date has not been confirmed as of this writing, but as reported earlier, August 22 is going to be the date for the pay-per-view event.
Also, there is no word yet on the venue for SummerSlam 2021, but WWE usually uses the MGM Grand Garden Arena or the T-Mobile Arena while being in Vegas. Previous reports claimed that WWE wanted to hold the show in an outdoor stadium setting which still keeps the Allegiant Stadium in Vegas under conversation as it does allow an outdoor setting with its special roof and doors.
Bobby Lashley Slated For Mega Match At WWE Summerslam 2021?
Summerslam 2021 to emanate from Las Vegas with fans
Summerslam 2021 was supposed to be the first show to be held with fans after Wrestlemania 37. But Money In the Bank would be held on July 18 and per SI, it will be held from a location in Texas, with fans in attendance. WWE has moved Hell in a Cell from October to June because they feel Money In the Bank is significantly more captivating with fans in attendance.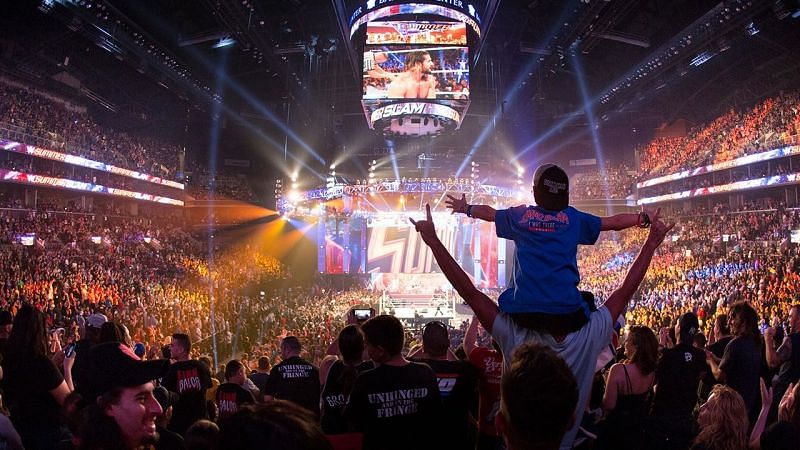 According to Wrestlevotes, FOX Officials have been pushing the WWE for the live crowd to return as soon as possible, just like other sports are doing,
"Heard from a very reliable source that FOX has privately pushed for a return to live crowds over the past few weeks, actively seeking updates on timeframes, etc. They'd like their billion-dollar investment on the same playing field as the MLB, NBA & others."
That being said, fans are returning soon to regular WWE programming and once the company starts touring they don't want to go back to the ThunderDome setup. While Money in the Bank and Summerslam 2021 will be held in a bigger way, Hell in a Cell will be the final WWE pay-per-view to be held inside the ThunderDome with the existing virtual audience setup.