WWE is constantly showing the invasion of a new stable of masked Superstars who are growing by numbers and at one point, The Miz could be one of them. Retribution is attacking superstars or backstage employees creating complete chaos to the scene, whenever they like. Their identities have been a top-secret for a long time and a top superstar was supposed to be behind their actions until Mustafa Ali stepped in as the leader.
WWE CEO Vince McMahon kicked off the first SmackDown at ThunderDome, only to be interrupted by "The Fiend" Bray Wyatt moments later. Soon after the confrontation, the former Universal Champion Braun Strowman showed up to confront The Fiend who didn't stay for long. He disappeared when RETRIBUTION surrounded the ring.
Latest Update On Rob Van Dam Returning To WWE
The Miz Planned To Lead WWE's New Faction Retribution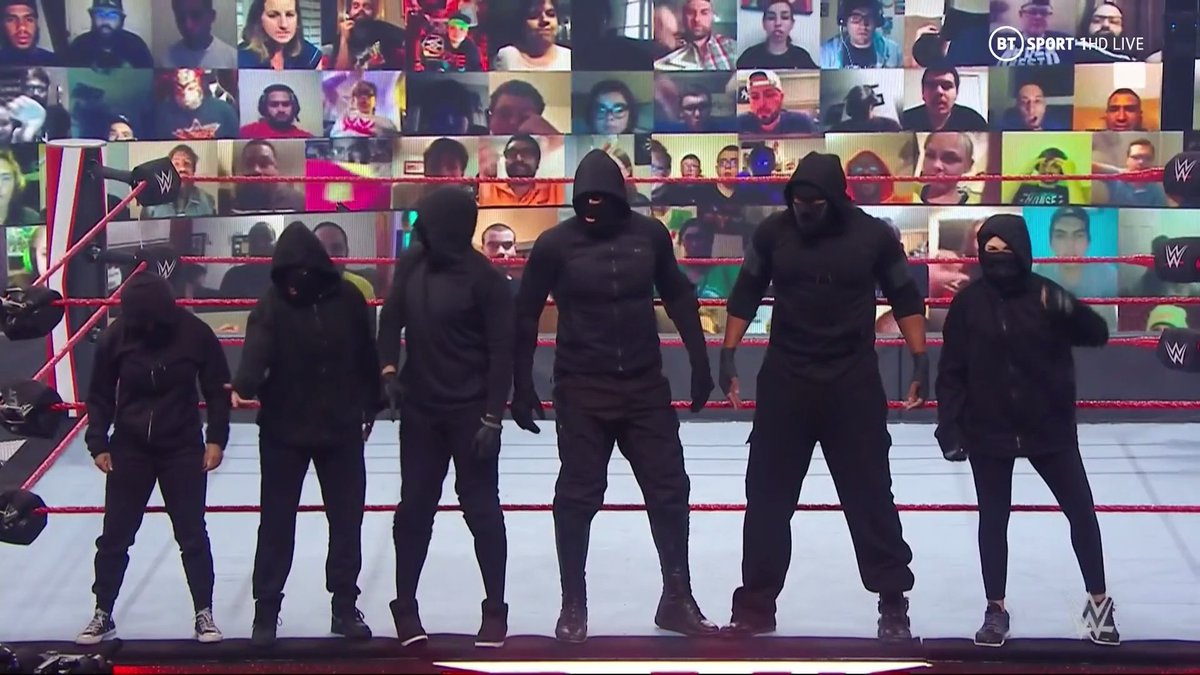 The group then attacked Strowman which was thought to be a pre-planned action carried out by The Fiend. But there's more to the story. They weren't successful in it as the SmackDown locker room rushed to the ring to make the save for the Monster Among Men. But one superstar was absent on two back-to-back occasions during the Retribution invasion which hinted something.
One interesting thing noted on TV was that the former WWE Champion The Miz showed up when RETRIBUTION had already started retreating. Many people thereafter are speculating that The Hollywood A-Lister might be the one who is grouping this faction that comprises a set of new talents of the company who seems to be a rebellious group and have a problem with the WWE.
Then on SmackDown, The Miz was also one of the few wrestlers who weren't attacked by RETRIBUTION. He later mentioned how she was "busy" on a phone call with his wife, Maryse, at the time of the attack. WWE thus dropped hints of the angle that could soon be revealed on TV to add a whole new dimension to the Retribution thing.
While this storyline seemed to be a good idea, sometimes these breadcrumbs are forgotten about. You never know what can happen as Vince McMahon often makes changes in the ongoing storyline angles. For now, it definitely seems that WWE does want us to show The Miz's involvement with Retribution. This could be a huge boost to the downgoing career of The Miz and Mrs star, after all.