Last night's Hell In a Cell pay-per-view event witnessed The Miz winning the Money In the Bank briefcase in a shocking fashion. He went on to defeat Otis in singles action to steal the contract that guarantees a championship opportunity in the future. The victory wasn't clean, though as the best friend of Otis turned heel during the match.
Otis had the upper-hand over The Miz when the referee decided to eject John Morrison from ringside for interference. Otis hit clothesline as the referee was distracted when Tucker came into play. The finish to the match saw Tucker turning heel on Otis by hitting him with Money In the Bank briefcase.
WWE Hell In A Cell 2020: Sasha Banks-Randy Orton Win Championships
The Miz Won Money In The Bank At WWE Hell In A Cell 2020
The Miz took advantage of the sudden shot and pinned Otis to win the Money In the Bank briefcase. This is the second time in his career that the Hollywood A-lister has become the holder of the most opportunistic briefcase in the history of WWE. It now guarantees him to go back to the main event spot that he was craving for over a decade.
Later on the show, The Miz cut a backstage promo where he warned the WWE Champion and the WWE Universal Champion stating that their titles are at risk of being cashed in on. Otis' former buddy, Tucker also spoke up during that segment and revealed the reason why he turned on his former Heavy Machinery partner.
As per Tucker's comments, he became an after-thought while Otis never thanked him for the latter's past achievements. He always did what Otis needed or wanted without getting anything in return. He mentioned how Otis can't even lace up his boots on his own. The segment ended with Otis pouncing on Tucker before knocking down both The Miz and John Morrison from behind. They started brawling on the floor.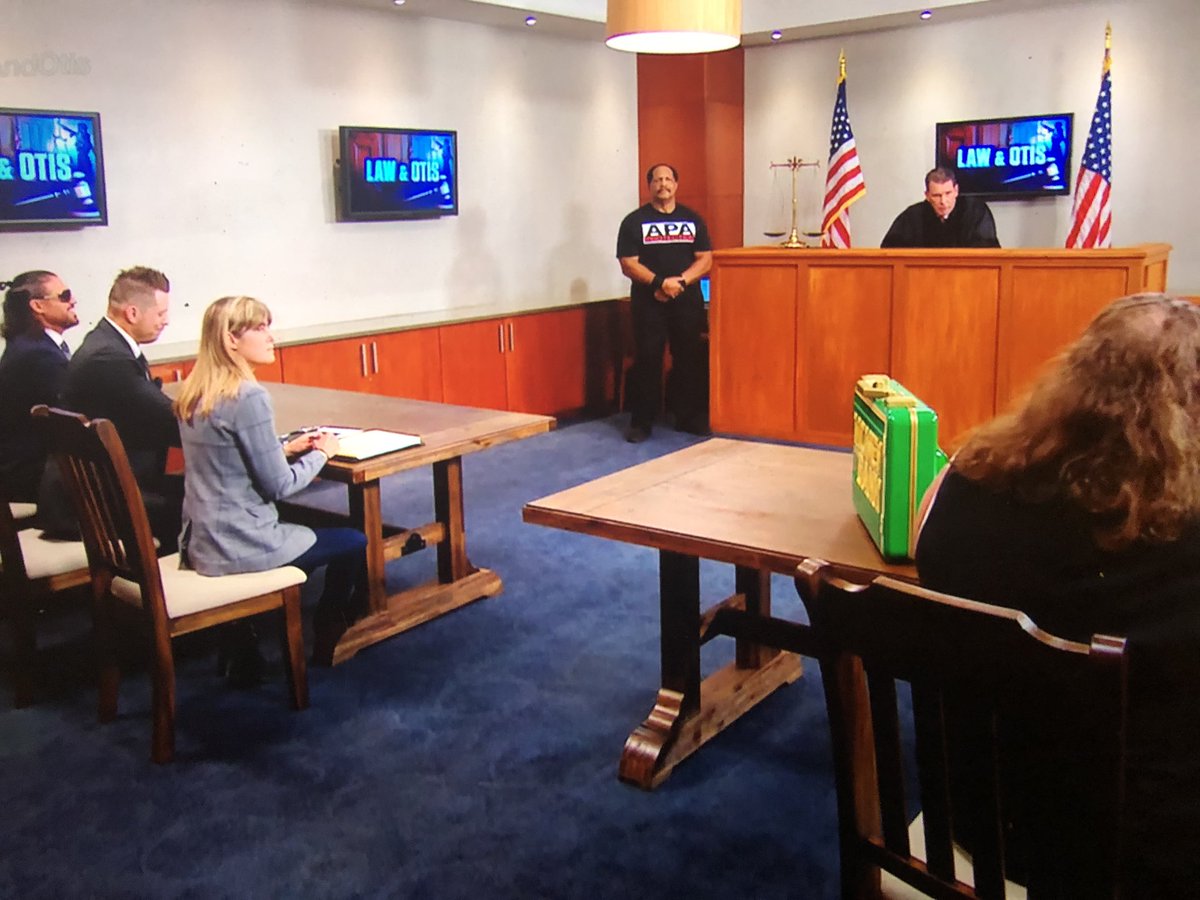 On a related note, the match with Money in the Bank briefcase on the line was made official through a courtroom segment on SmackDown. The Miz accused Otis of emotional distress, wanton destruction of property, creating an unsafe working environment, and Money In the Bank negligence.
The judge JBL was about to rule in Otis' favor when The Miz offered one more key piece of evidence – a black briefcase loaded with money. JBL was bribed with cash as he announced Miz vs. Otis for Hell In A Cell 2020. If Miz can successfully cash in his Money in the Bank briefcase then he'd become the second WWE Superstar in history after Edge to win a world title even after not winning the original MITB ladder match.