Triple H and Stephanie McMahon have been the most powerful couple in WWE or rather the entire professional wrestling industry. Last night marked a very special occasion for them as they have completed 17 years of togetherness. The WWE power couple was married on October 25th, 2003 as they remembered their wedding date with a sweet photo over Twitter. WWE's Billion Dollar Princess shared the picture from Wrestlemania XXX, professing love to her husband,
"No words to describe how much I LOVE YOU!!!!! 17 of the most incredible years of my life! I am grateful for you and our children every day and every day I appreciate you more. Forever."
Current Status Of Triple H And Stephanie McMahon In WWE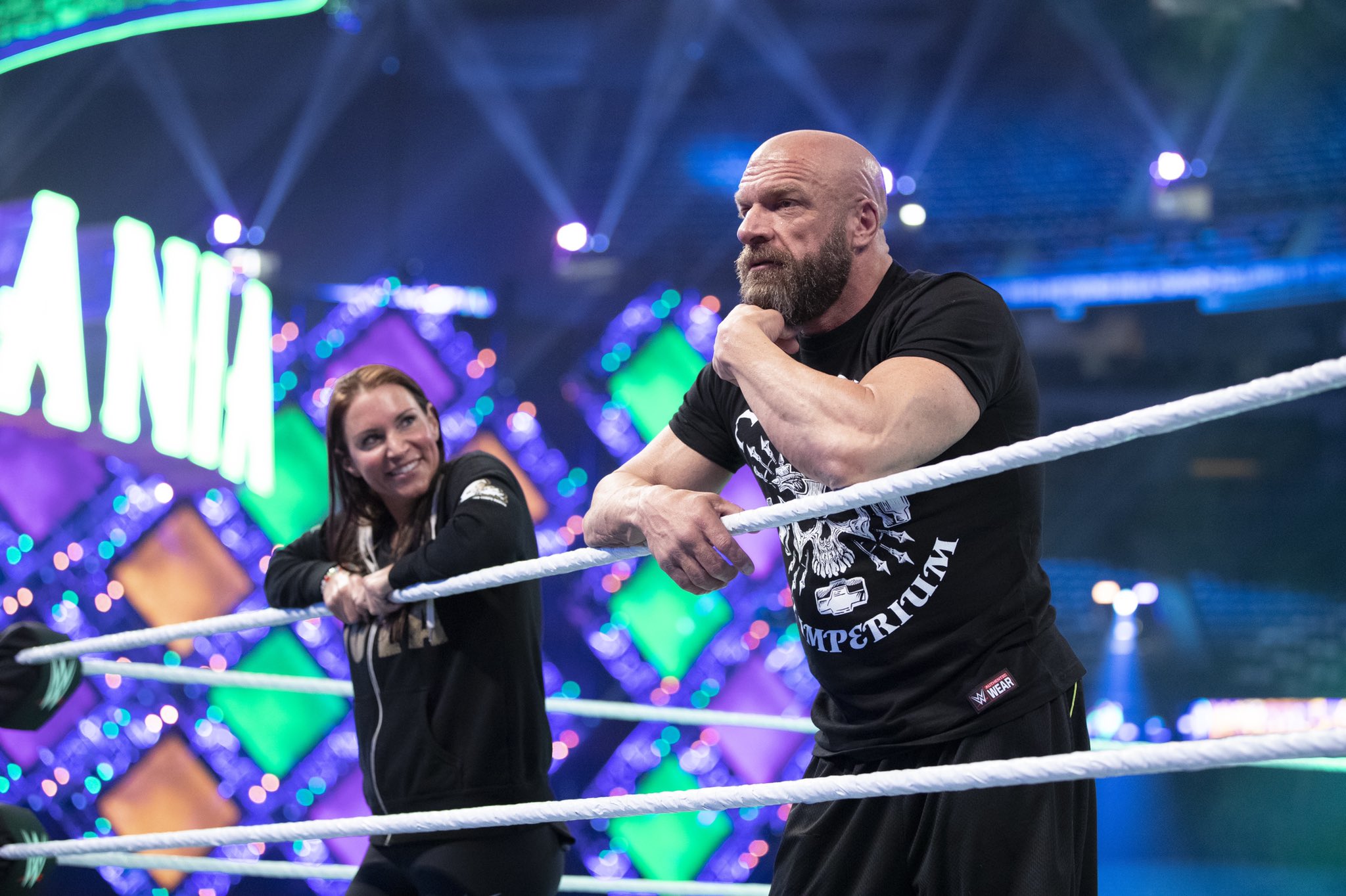 Triple H and Stephanie McMahon deserve a bow for their long run in comparison to most of the couples who barely last even fractions of this timespan. They're extremely busy having different responsibilities in the WWE, being the head-honchos. Besides, they have to raise three children at home but that didn't ever affect their relationships.
Triple H and Stephanie McMahon recently made headlines for selling over $4 million dollars in combined WWE stock. Many started speculating if these handover of stocks had any hidden meaning, possibly even an exit for the duo. But that's not the case, for sure.
WWE CBO Stephanie McMahon Ranks 2nd In Forbes Influential Marketers' List
Later, Alex McCarthy from Inside The Ropes reported that Triple H and Stephanie McMahon selling stocks were something ordinary, as they've done this quite a few times over the years. They are using the funds for personal reasons, possibly to purchase a new house. They already possess one large home in Connecticut.
Triple H And Stephanie McMahon Celebrate 17th Marriage Anniversary
Triple H and Stephanie McMahon started dating in WWE in 2000 during their scripted romance. The duo got engaged on Valentine's Day in 2003 and was married on October 25, 2003, in a Roman Catholic ceremony at St. Teresa of Avila Church in Sleepy Hollow, New York.
The Game claimed during a radio interview with Opie and Anthony in 2004, that he began dating Stephanie after breaking up with his previous girlfriend, Joanie "Chyna" Laurer despite the latter's allegation that he cheated on her with Steph.
After their marriage, Stephanie took her husband's surname and legally changed her middle name to McMahon. Triple H and Stephanie McMahon have three daughters, Aurora Rose Levesque (born 2006), Murphy Claire Levesque (born 2008), and Vaughn Evelyn Levesque (born 2010)